lemony pesto orzo soup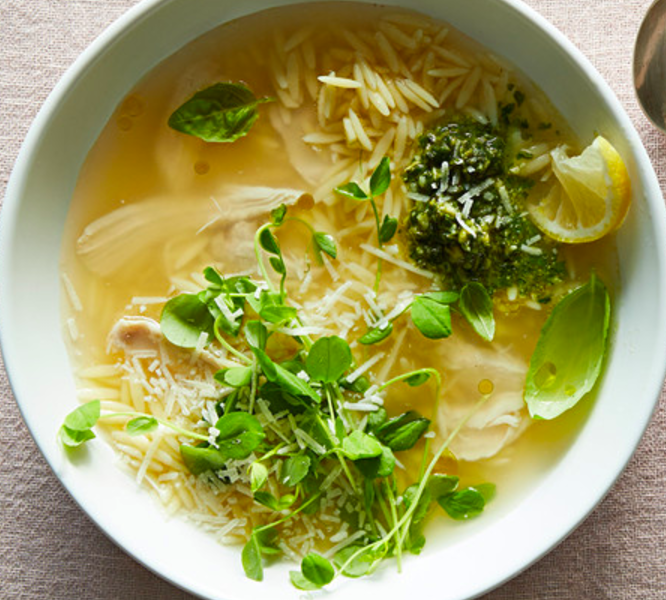 so light and springy!
6 cups chicken stock
1/2 cup orzo pasta
1 cup shredded cooked chicken
3 tablespoons fresh lemon juice
1/4 cup pesto


bring stock to a simmer in a saucepan. add orzo and cook 1 minute less than per package instructions. add chicken and heat through, about 1 minute. remove pot from heat. stir in lemon juice. divide among bowls, and add 1 tablespoon pesto to each. serve with lemon wedges, grated parmesan, fresh basil, or delicate greens.
xo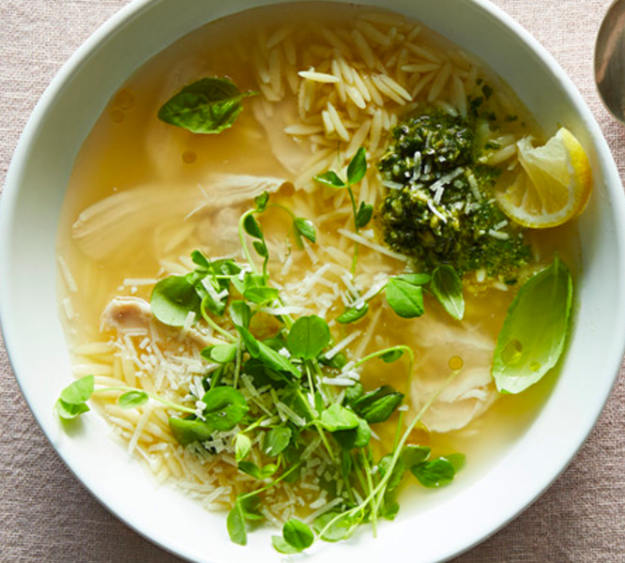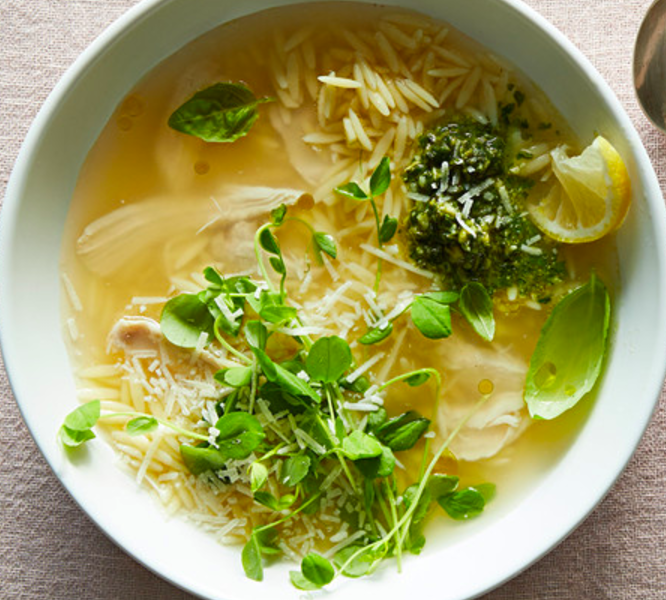 ---