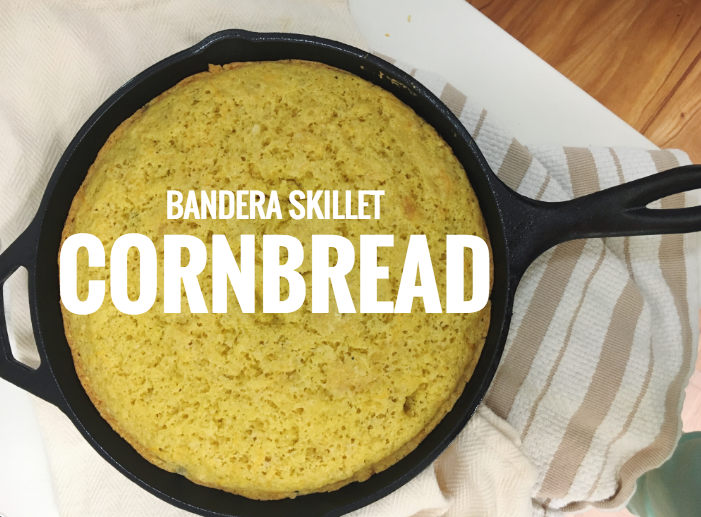 ---
Just popping in here with the best cornbread to accompany any of your fall recipes!
It is from one of our very favorite restaurants – Bandera – and we finally gave it
a try after my mom found a good copycat recipe and adapted it a bit! We actually
used half the butter that the recipe calls for, and it is still fluffy and decadent…so
at least we can feel a little better about having a few slices ;) Hope you make and
enjoy! I made it with this turkey pumpkin chili and eaten together, it was perfect.
Bandera Skillet Cornbread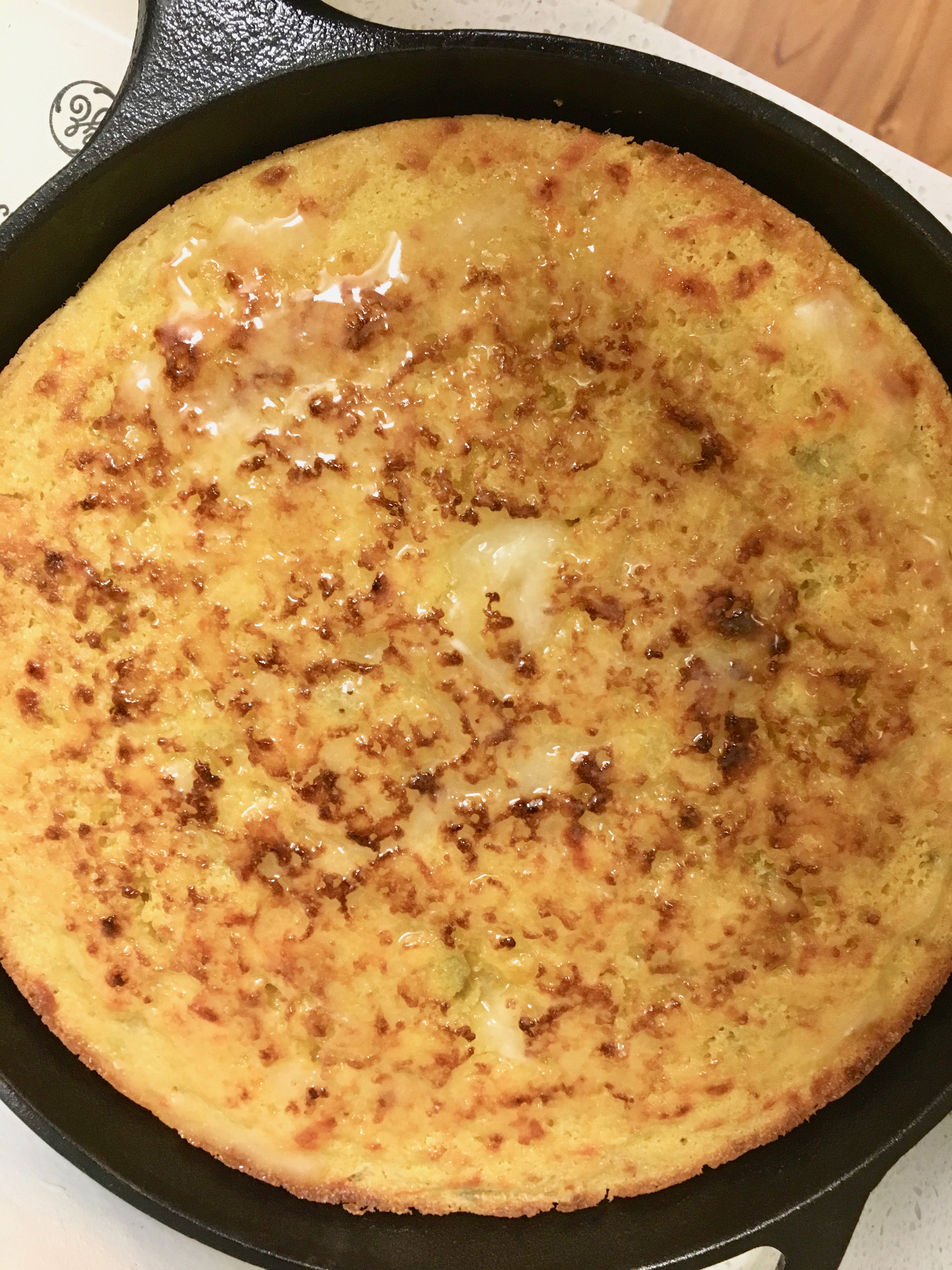 1 cup all-purpose flour
1 cup yellow cornmeal
1⁄4 teaspoon salt
4 teaspoons baking powder
1 (15 ounce) can creamed corn
1 can green chili peppers, roasted syle
1/2 cup butter
1 cup sugar
1 cup shredded cheddar cheese 
4 eggs
First, preheat oven & 12″ skillet to 300 degrees.
Mix flour, cornmeal, salt & baking powder and set aside.
Melt butter and combine with sugar, creamed corn and chili peppers. Mix to combine.
Add eggs one-by one and mix until well blended. Add cheese.
Fold-in flour mixture until mixed well.
Carefully remove cast iron skillet from oven and evenly spray top and sides
with canola/vegetable oil. Pour in cornbread batter (be careful, it might splatter).
Bake 30-45 minutes, or until top is golden brown and a toothpick inserted in
the center comes out clean. **You can use mini skillets which will bake faster,
but we used a 12″ and it took the full 45 min plus some to cook through.
**If you really want it most similar to the original, you can brown the top
more by putting it under the broiler at the end for about 5 minutes to get
a crunchy, browned top. Then slather it with honey butter and serve!!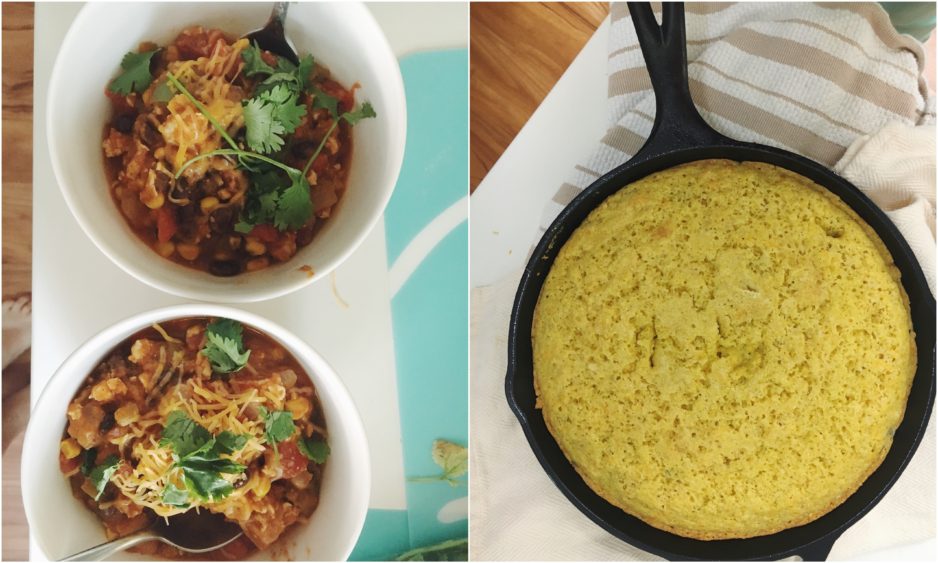 ENJOY!
---