tuesday ten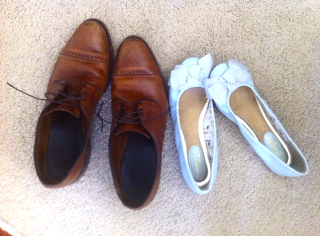 ten updates of life lately…
1. i am so obsessed with our dishes
2. his & hers. love kicking these off when 
we get home every day &
 cuddling up on the couch.
3. i love little random surprises like my husband putting 
this "event" into my 
phone last week, making it pop up 
& alert me unexpectedly at work. it's the little things!
4. a new broadway play with TOM HANKS????
looks like a trip to NYC will be necessary soon!
and trying
to help fix the 
educational achievement gap in this country!
6. our one cute valentines "decoration" so far..
i am excited to use these cute ice cubes if they turn out!
7. this is literally my husband's favorite thing when we go to the grocery store..
we head to get groceries after the gym, and while i check out and pay, he reads the
latest tabloids…shouldn't it be the other way around?? hehe he could not care 
less 
about them except for in grocery check out stands…gotta love him!
8. saturday we had a much needed shopping outing to our favorite 
place, 
and felt lucky to live in warm california in january.
9. 
whole foods provides an excellent lunch if you ask me.
10. yesterday was a monumental day..full of amazing news, and also tender news.
the great news is that husband heard back from his first law school yesterday,
and was ACCEPTED to the university of san francisco law school!!!
i'm so proud of him, and can't wait to see who else he hears from. exciting!
on a tender note, we are sending love to husband's family today…
chase's grandpa truman passed away last night. we are so sad but
so happy to have known him and spent time with him. what an
amazing man who impacted all of our lives! we are hopeful
that we can make it back to his funeral this weekend in utah. 
also sending love to grandma ginny who is in surgery.
we are blessed with incredible grandparents!
---