Lake Michigan Trip!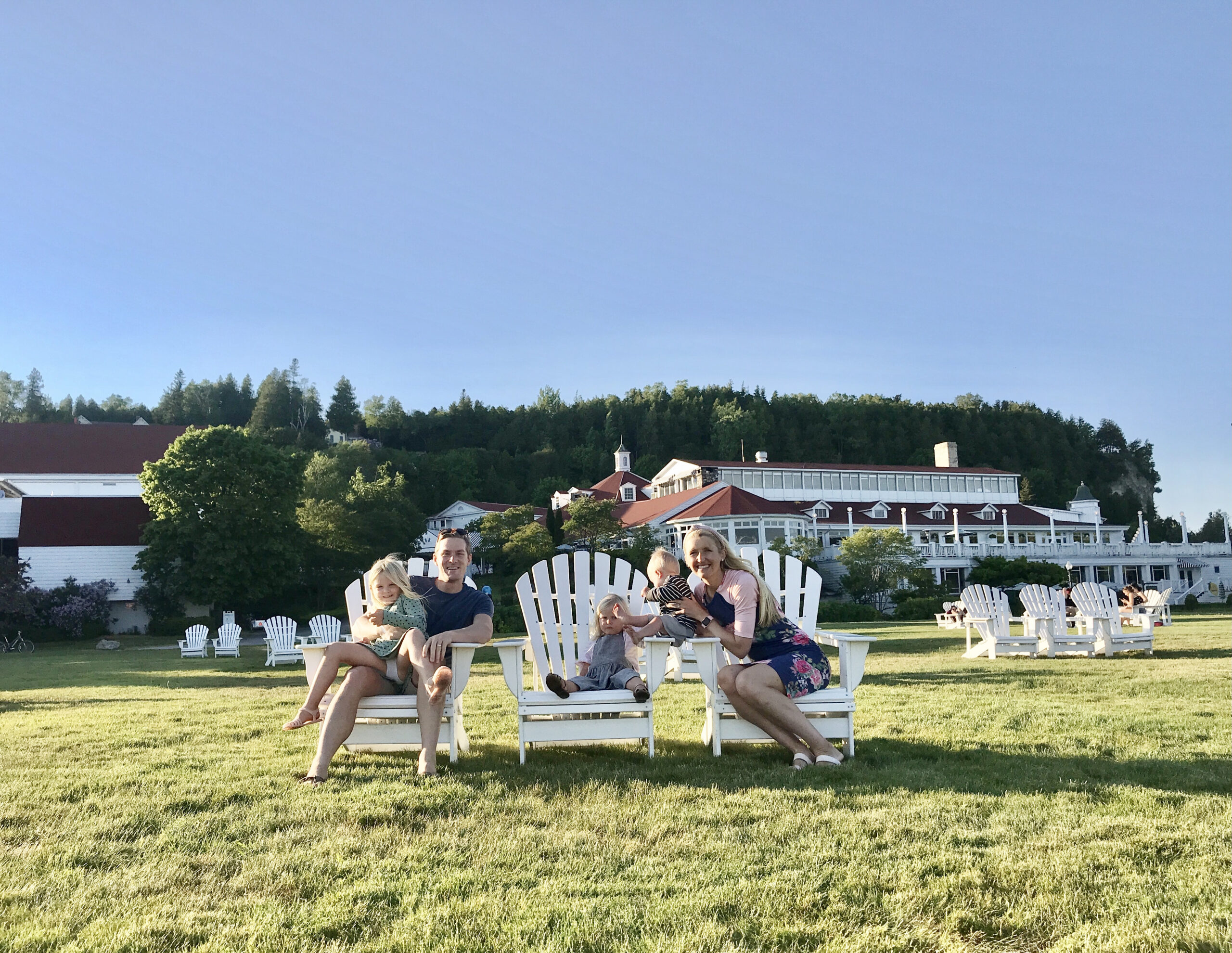 We had a trip of Michigan lake town summer dreams! Bright blue lakes, Midwest charm, orchard & farm stops, all the cherry & asparagus things, and lots of memories made road tripping all over the state (and through Illinois + Wisconsin too!) ? ⛴ ? ☀️ ?‍♀️
I've wanted to visit this area forever, and it met all expectations. It was so fun to discover places so untapped by West Coasters! I feel like unless someone has a connection to the Midwest, we miss out on it! So many people were surprised we were from California. We also made it a long road trip (might have been a little too long with 3 kids in tow ha), but it was amazing to see practically the entire state!
We flew into Chicago and got to see some of our closest friends the Fowlers who live right outside in Glen Ellyn! We loved staying with them a night, then heading up the West side of Lake Michigan into Wisconsin, through Milwaukee, up to Green Bay and into charming Door County. (All the small towns! Fish Creek, Egg Harbor, Sister Bay, …famous fish boils, cherry pie, bike rentals, restaurant called Al Johnson's where goats graze on the roof)

Then we continued up along the Upper Peninsula back in Michigan, all the way around and to the star of the trip: Mackinac Island!! That magical little island felt like we had stepped back in time! The horse-drawn buggies, smell of fudge in the air, million bicycles, no cars, history and old-fashioned charm will stay in our memory until we can come back! We took Shepler's Ferry over and stayed at Mission Point and loved every second of it all.
From there we continued down through cherry country and saw all of the cutest towns of Boyne City- Bay Harbor -Petosky – Harbor Springs! – Charlevoix. Some highlights in these areas included:
Friske orchards for cherry donuts and everything else you can imagine, plus the cutest little playground in the back..
Boyne city farmers market
Lake street market for BLAT sandwich
ice cream and fudge from Kilwins!!
Wood fired up pizza truck
cafe sante for the best whitefish!
Walking the Marina at Bay Harbor
East Park playground overlooking the water in between Bay Harbor and Petosky
From there we stayed in Traverse City for a few nights and explored everywhere around there.
We stayed at the newly redone Delamar Traverse City, and it was a dream! Our favorite stay of the trip. It was fun to be right on the lake and close to so many things to do. We loved strolling the lake, beaching and swimming in it, doing the splash pad downtown at Clinch Park, visiting the farmer's market, strolling Front Street shops and eateries, wandering Cherry Republic, doing the cute Great Lakes Children's Museum, Moomers Ice Cream with the cows right in view, GT Butterfly House & Bug Zoo, Botanic Garden at Historic Barns Park (fell in love with the fairy trails!) and so much more.
We also side tripped it from Traverse to Sleeping Bear Dunes National Park to run the dunes and I made it down to the lake which was so pretty and hard!!
Gelato at American Spoon Cafe in Petoskey.
Cutler's – fun kitchen store in Petoskey!
Harbor Springs – cutest little charming town with fun shops, lots of places to eat, ice cream stops, a marina to walk around, etc.
Pond Hill Farm for pizza and cute market!
Tom's Mom's cookies for yummy cookies, obviously!
Drive the tunnel of trees, so pretty! I want to go back in the fall to see it!
Charlevoix – so charming and fun to shop and eat! Our favorite part was the lighthouse and beach to watch the sunset. There is a fun playground, fishing off the pier and it's all beautiful. The marina is big and fun for walking.
Try Smoke on the Water and Villager Pub for whitefish.
Take the Ironton Ferry over to Charlevoix for a fun experience!
Lavender Hill Farm for lavender dreams, plus ice cream!
---