wells 3 months!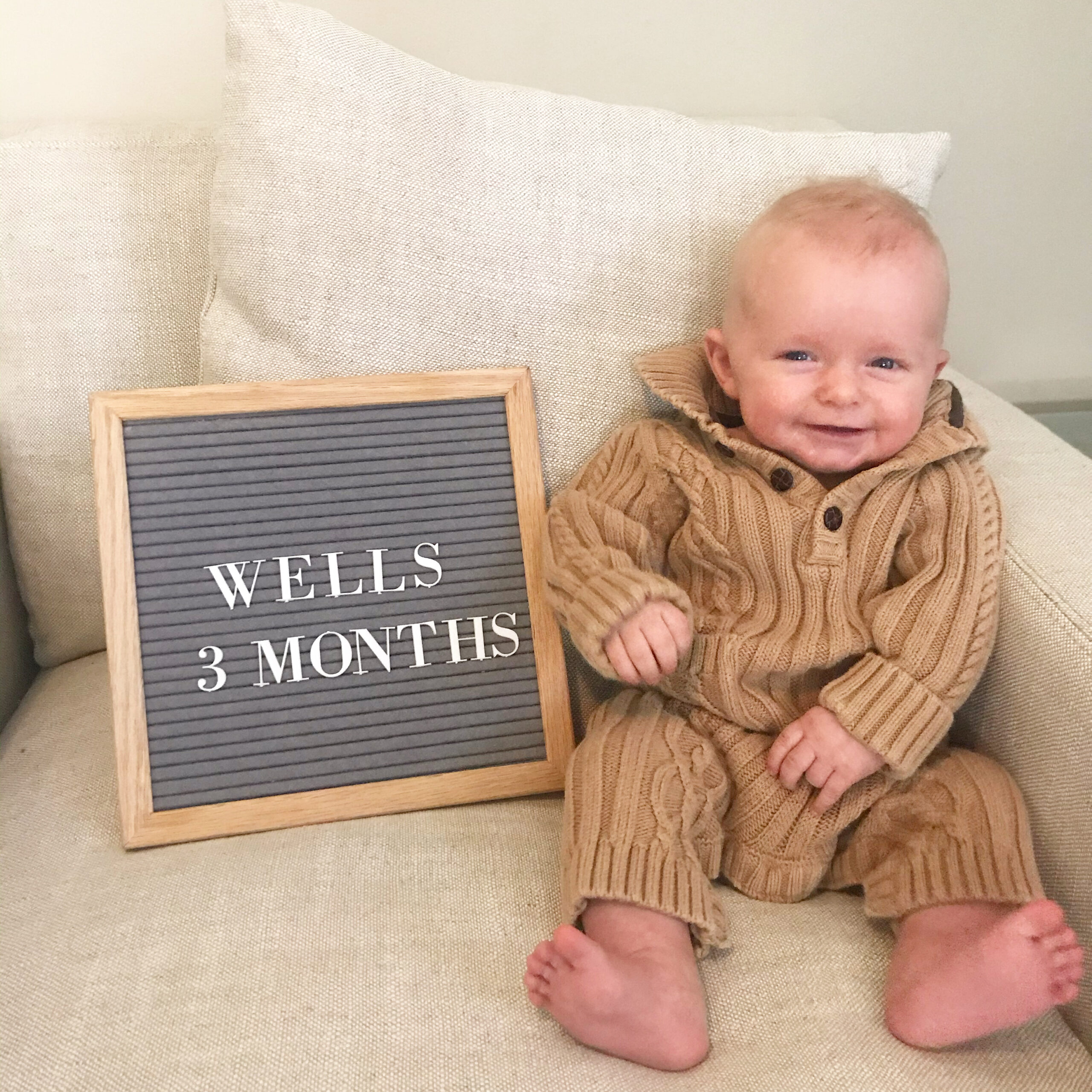 we could not love this little guy more. he makes us all happy and we love every day with him. this was a big month – his first halloween, then first little trip where he covered lots of ground! 4 states, going through palm springs, scottsdale AZ, new mexico (albuquerque & santa fe), and durango colorado before his first time to see family in utah! we spent a few weeks there leading up to thanksgiving while our home is being renovated in newport, so he's been flexible staying with family and being in the cold! he was also blessed this month while in utah, just with our little family and both sets of grandparents to keep it smaller for covid. everyone who met him in utah fell in love with him just like we have! he's smiling at everyone and everything, holding his head and neck up so strong, starting to roll, and just changing every day.
we can't wait to go home and celebrate his first christmas in our new home!
a few other updates from his baby book questions:
unique quirks: smiles and then turns to the side pretending to be shy
how is he sleeping: on and off depending on the night! generally well, always has a 6 or 7 hour stretch but just fluctuates when it is. he's been on the road so he'll sleep train soon!
how is he feeding: been SO good, but on our trip this month he boycotted for a few days and it was so hard – might have been all the green chile i ate in new mexico! :)
favorite toys: whatever his sisters hand him!
what size: he is just moving into more 6 month size due to his length!
nicknames: wellsie, w, baby brother
completely in love with this little guy!
xo
---