claire bear's second birthday!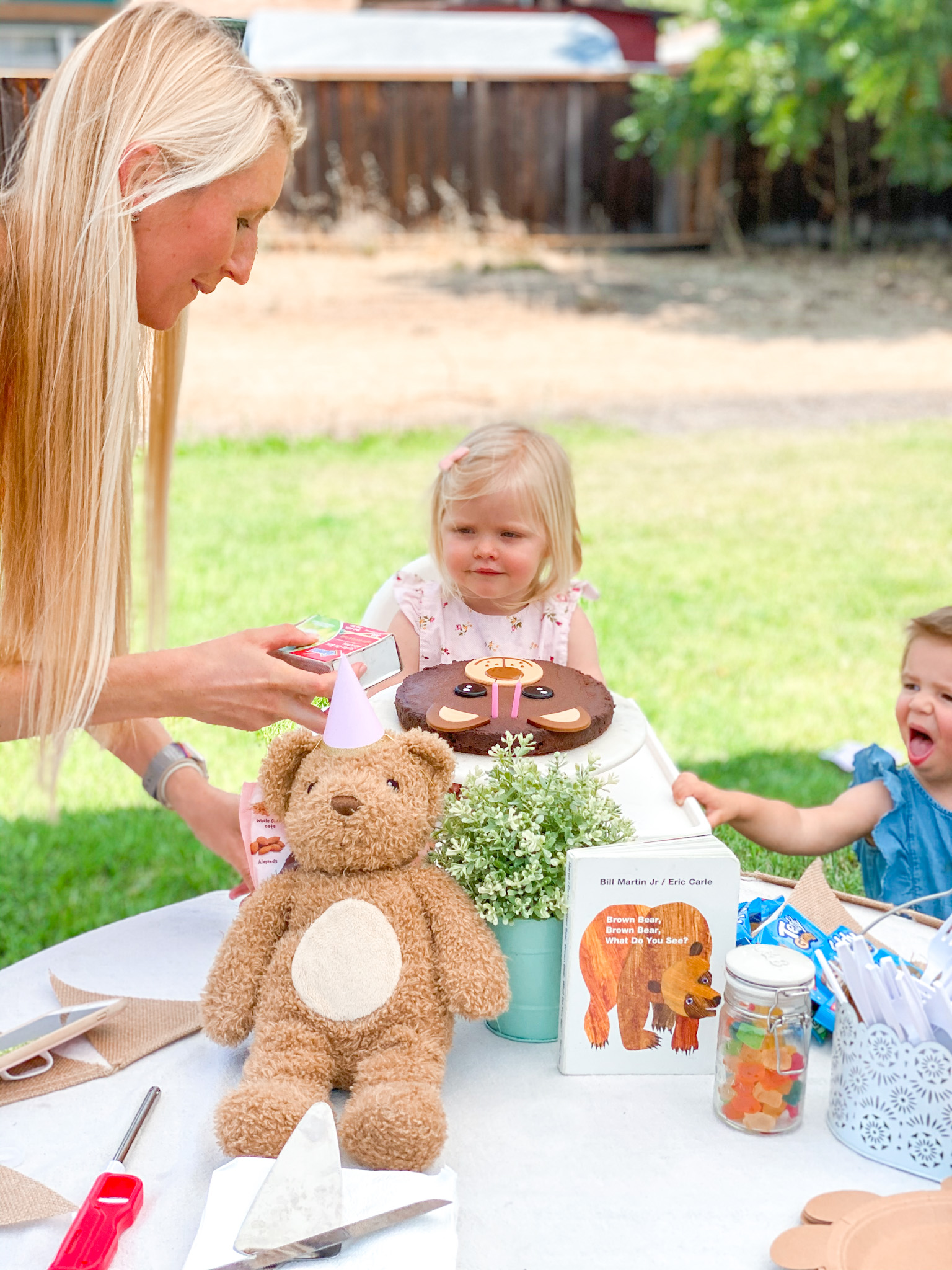 our little claire bear ? is TWO! everyone falls in love with this girl, us most of all. so glad we celebrated her with a bear party in the bay before our move, and then she had a bonus birthday celebration on her actual day at the beach house with cousins in town! this little one is so so cute inside & out and we can't wait to see her as a big sister in a few weeks…hope she's ready??!
a few favorites of claire this past year..
loves washing her hands
drinks SO much water! more than an adult. always asking for it. "agua or wawa."
screams "YAAAAAAY!!!!" and claps hands when it's meal or snack time
loves throwing and kicking balls and already athletic!
"mastered lots of spanish this past year with angie & gaby living with us. the best was the phase of yelling "HOLA!" to all passersby
she's been doing tiptoes since the day she could walk, plus pliès and twirls since she was 14 months …must have been from watching all the ballet classes and finally starting them herself!
at christmas time- "where's jingles" – she'd be the first one to spot him, would yell "elf!" or "jingles!" at the top of her lungs.
LOVES dogs, and must pet them all. she lets them lick her face and hugs them and is an animal lover.
tiger sound is her favorite to make 
when you ask "what does claire say," she says "NANA!" for banana…her favorite thing in the world :)
best ever at sleep. naps and bedtime, she says "bye bye, yay nap!" and goes straight to her bed. when she wakes she gives long hugs and then throws her binkie and lovie back into the crib. she's been SO good about using them only for sleep since we've been stricter about that this time around :)
said "MO" for no for the longest time and in the sassiest way
said "bop" for stop at first too :)
started potty training herself around 21 months old after seeing sis go all the time!
loves to run so fast and so waddly hahah
loves horses "neigh neigh!!" and starts galloping if she hears or sees one (in person, in a book, as a statue, anything"
plugs her nose and says HELLOOO in the funniest voice
her favorite little joke is "mom!" …"what?" and she says "ummm" and laughs and laughs
cutest blonde hair bob that curls back over her shoulders
she is absolutely OBSESSED with ice cream and yells "ICE CWEAM!!!" when she sees it, over and over until she gets hers.
so cute with everyone, so charming, so darling. definitely seems like a two year old with the good and crazy sassy parts, but we love her so much and it has been the best year seeing her grow close with her sister, learn and develop so much, start talking and being just the funniest and cutest little person. can't wait to keep seeing her grow!
---