guide to jackson hole + the tetons!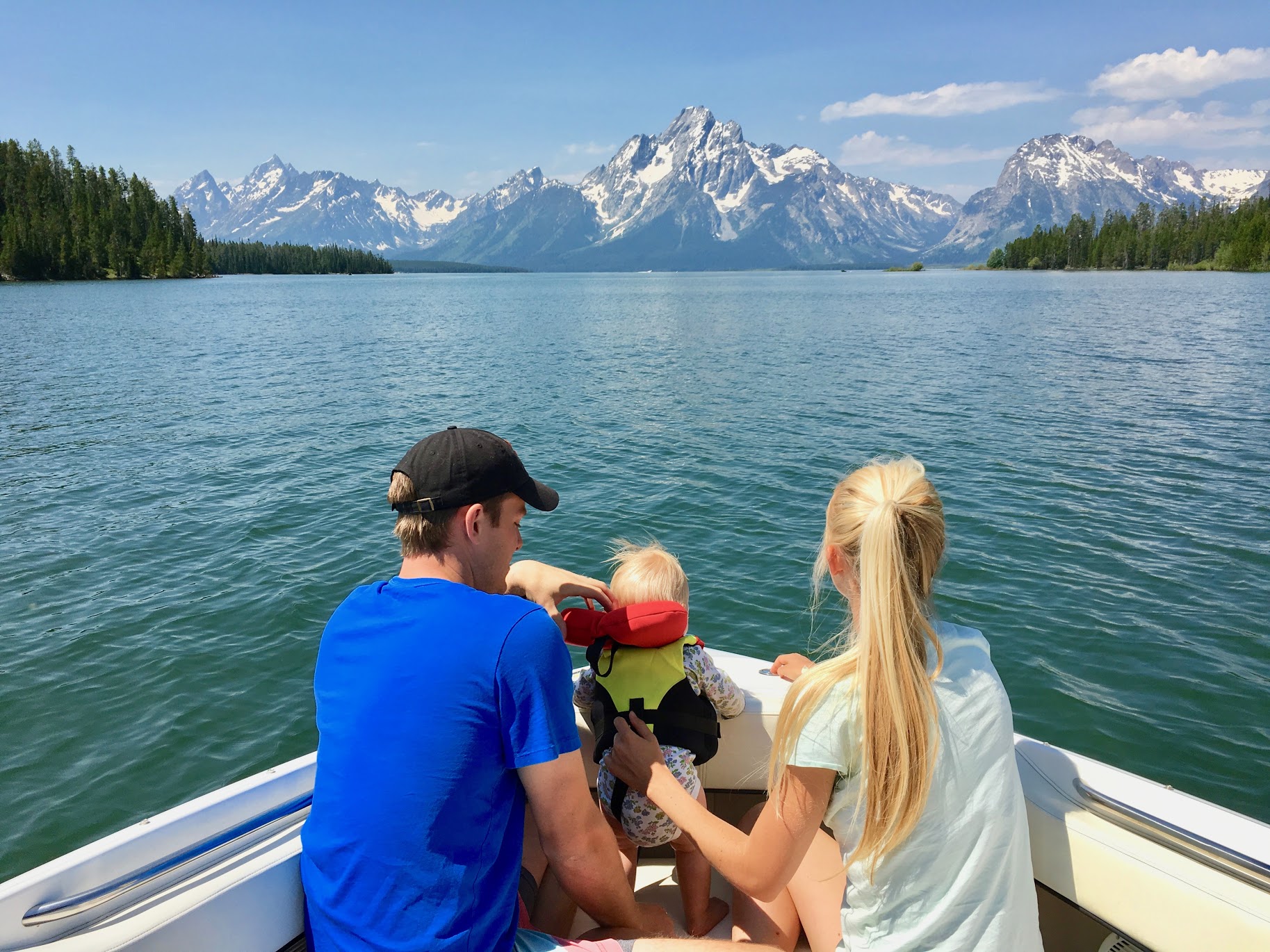 It's about time I listed some favorites from my FAVORITE place on earth! Truly been going almost every year since I was born, and it's the most special place.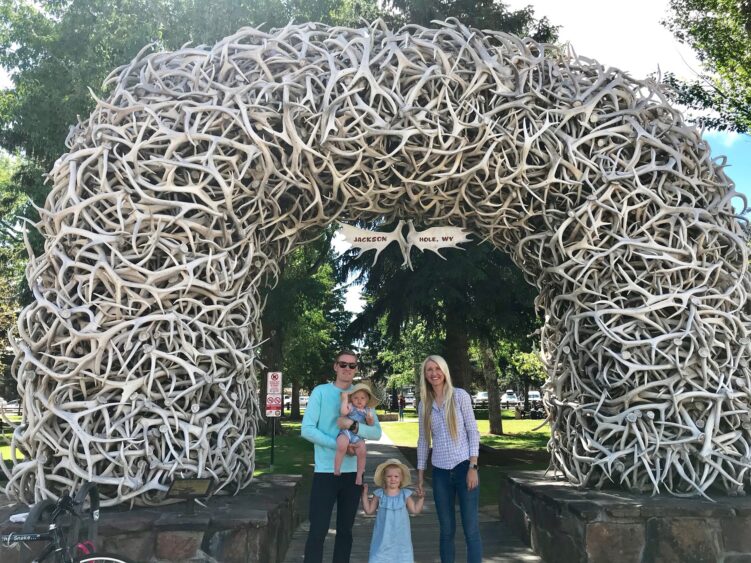 JACKSON HOLE
Begin at the antler arch on Town Square. It's fun for photos, to stroll and look at statues, and shop all of the stores + galleries lining it.
Jackson Hole Rodeo if you're there in summer.
Visit the ski resorts if in winter, or still take the ski lift up to Snow King Mountain for views in the summer! There is also the Bridger Gondola for free at Jackson Hole Mountain Resort on summer evenings, or the famous Jackson Hole Aerial Tram, aka the "Big Red Tram."
Jackson Hole Playhouse is a classic for all different plays with dinner offered before!
Go take the classic Jackson Hole's Old Time Photos
Raft the Snake River with a guide or by renting yourself!
Climb one or more of the Tetons if you're up for an adventure like my crazy parents who have climbed them all, and taken each of us kid up the Grand Teton! (We did that with an Exum guide)
To hike near Jackson, Goodwin Lake and Jackson Peak are both nice and not too hard.
If you don't mind a drive from town, go to Granite Hot Springs for relaxing thermal pools!

Food:
Liberty Burgers
Persephone Bakery
Jackson Hole Drug Store
Hand Fire Pizza + Pinky G Pizza
Snake River Grill
Mangy Moose just outside town
Dornan's – the Chuckwagon Grill is so fun and memorable, with the best views! Also outside Jackson in Moose, on the way into the Tetons.
Grand Teton National Park
Colter Bay Village!! I put this first because it's where we stay and so near and dear to my heart. You book tent or log cabins through Grand Teton Lodge Company, or there are campsites and RV sites. This place is a hidden gem. The tent cabins have canvas tents, bunk beds with mattresses (so you just bring sleeping bags/ pillows and then each one has a table, bear box for food, outlets inside, and fire pit outside). There is a big bathroom in the middle of the village so it's like a camping hybrid and so awesome. It does get pretty cold at night and in the morning though, so with little babies there is an option to stay down the hill – still in Colter Bay – just at the log cabins which are warmer and more comfortable – I have done this only in recent years when pregnant or with young babies! But the tent cabins are the classic.
Colter Bay Marina is down from the Village and the most gorgeous entry to Jackson Lake. If you don't have access to a boat you can rent kayaks from the Colter Bay Marina, do hikes all around it, and more.
There are also horse corrals here and all through GTNP where you can sign up to go on beautiful rides through trails in the Tetons!
The Jackson Lake Lodge is fun to visit and see the views, get a shake, and look at the shops. Also an option to stay here for a nicer and different experience than camping! :)
Signal Mountain is another good spot to see the lake, and it has cabins/ condos and a yummy restaurant (try the nachos!)
Rockefeller Preserve is beautiful and so worth visiting! Combine it when you hike Phelps or Taggart Lake (see below)
Hikes: Bradley and Taggart Lakes hikes are pleasant shorter loops around gorgeous mountain lakes at the foot of the Tetons. They are fun to hike and take a dip after! Further into the park, you can make the trek up to the Phelps Lake overlook.
Jenny Lake is a classic- take the boat shuttle across and do the short hike/walk to Hidden Falls & Inspiration Point ​(so great with kids!)
Food within the park:
​We ​mostly ​cook​ (my mom does amazing Dutch oven meals but you can also bring just basic camping food and make it easy!) We​ ​also​ eat out at a few places! ​R​ight at the marina by the tent cabins there is one restaurant and a general store, definitely enough to survive but our favorites are Leeks Pizza – a different marina you can drive over to- then ​S​ignal ​M​ountain Lodge is fun, you can eat at the cute diner in Jackson Lake ​L​odge etc.
See lots of posts from Tetons over the years here! If only I had them documented from age 0 :) So grateful to my parents for keeping this amazing tradition that feels like a second home! I lost my first tooth there, learned to ride a bike, and had my first kiss…all in the little beautiful Tetons that saw me grow up and summer after summer, and now get to be with my littles there! Xo
---