nashville!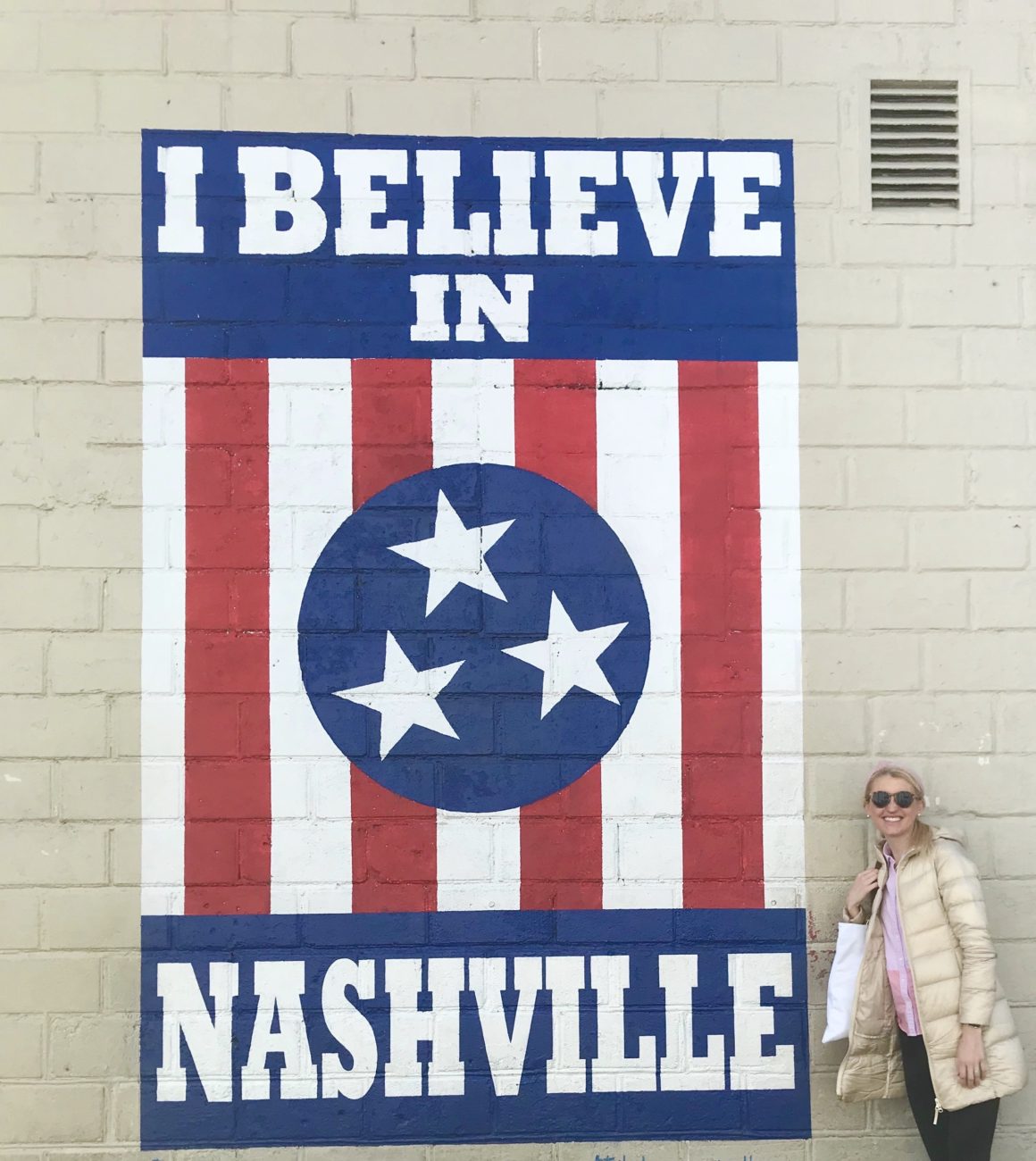 I jumped at the chance to go back to Nashville with Chase on his business trip! I had visited way back in high school with my dad, and it truly has changed and grown so much since then … but still has that distinctive charm that is unlike any other place! We left with our heads full of country music, our bellies full of Southern food, and our hearts happy from a few days just the two of us. We couldn't believe the news that 2 days after we left, there was a deadly tornado right through the city leaving so much destruction and loss. Sending love and any support we can to the area and our friends who live there. News like that is even more real and hard to hear when you have just been walking those streets. Love you Nashville! A few favorites below..
FOOD
◦ Pinewood Social – yummy brunch, great dinner menu
◦ HATTIE B's HOT CHICKEN – a little touristy, but a taste of Nashville!
◦ Biscuit Love – get the bonuts! (Biscuit donuts)
◦ Loveless Cafe outside town for true Southern food
◦ 'za Pizza – same owners as Biscuit Love, and so good
◦ Redheaded Stranger- breakfast tacos
◦ Arnold's Country Kitchen – cafeteria-style Southern soul classics
◦ Husk – get a reservation at this well-known establishment. Farm-to-table Southern dining, hard to beat
◦ Butcher & Bee – another hip and more unique spot that came from Charleston
◦ Martin's Bar-B-Que Joint – Nashville's famous bbq spot!
◦ Acme Feed & Seed – a local favorite right downtown on the river, in a historic building that truly used to be a feed & seed store. Now it's a fun multilevel restaurant with twists on Southern food, live music plus a rooftop patio/
◦House of Cards- a speak easy dinner and magic show…not advertised and you have to make reservations and dress up to go, but it's the coolest thing! Would be fun for a girls trip (thanks for the rec, Kayla!)
◦For a nicer rooftop dinner, my friend recommended L27 and LA Jackson for best views of the city!
◦ E+ Rose Wellness Cafe – YUMMIEST acai bowls that we got every morning since this was right by our hotel. Every menu item looked divine, and this is a good stop when you've had enough fried food :)
◦ Five Daughters Bake Shop – Go. Here! 3 locations, all so darling, and the donuts are the best. They are famous for the 100 layer doughnut, but the Quinnamon and also paleo flavors shouldnt' be missed!

SIGHTS
◦ Bicentennial Capitol Mall – See the capitol building of Tennessee, visit the State Museum, and be sure to stop by the Nashville Farmers Market right there!
◦ 12South neighborhood for mural pictures and trendy boutique shopping. Draper James (Reese's store) was a definite highlight to peruse, and you can get a treat at 5 Daughters, Las Paletas, or Jeni's Ice Cream!
◦ The Gulch is another cute trendy area with good food and shops- Jessie James Decker's store Kittenish is here, along with Uncommon James store by Kristin Cavallari
◦ Hatch Show Print, old letterpress print shop and gallery
◦ Ernest Tubb Record Shop
◦ Ryman Auditorium (original Grand Ole Opry stage)
◦ Opryland a bit outside the city
◦ Bluebird Cafe
◦ Studio B
◦ Franklin suburb- cute downtown, shopping, and where lots of stars live
HOTEL: We stayed at the MOXY downtown which is definitely a fun and cute spot with a relaxed vibe. It's fun to be right near Broadway, but there are endless hotel options all around there so it shouldn't be too hard to find a good place!
---