Cycling Mallorca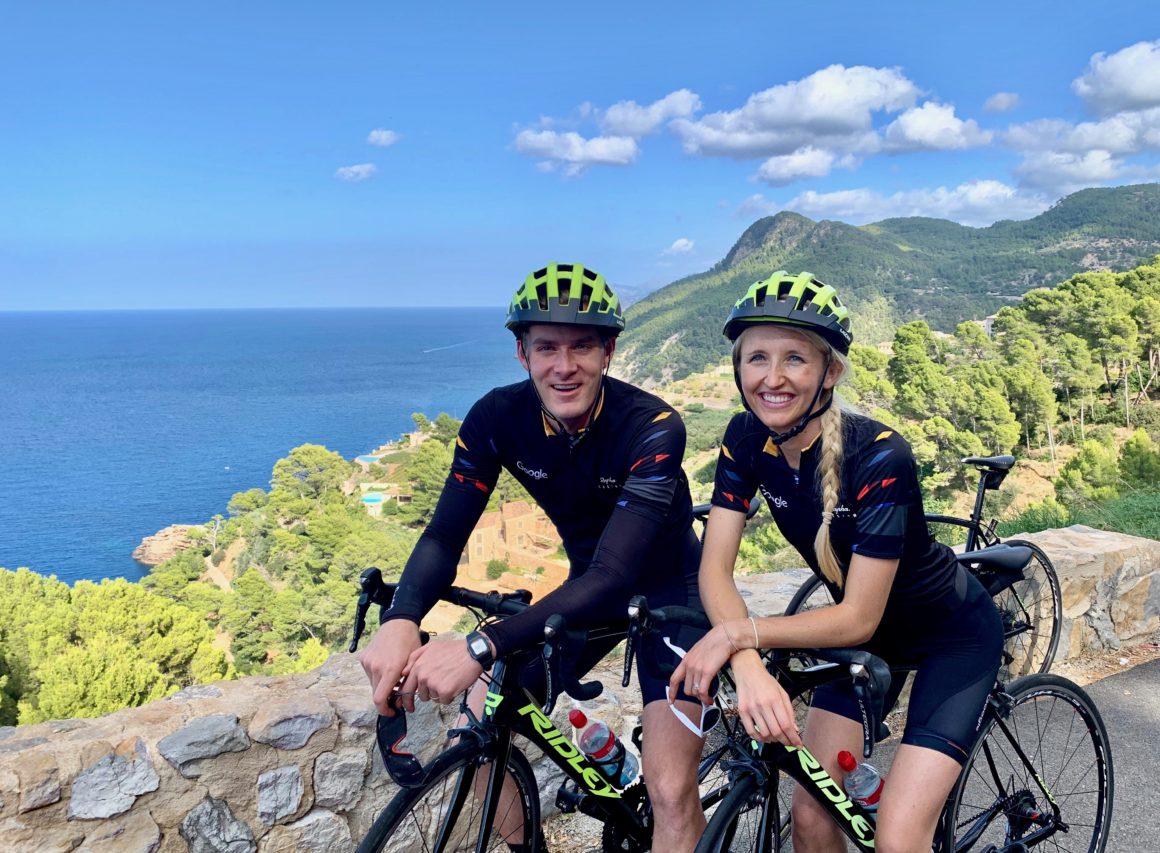 What a dream to get to cycle on some of the most beautiful roads on earth!

I had no idea that Mallorca was one of the premiere cycling destinations in the world. They say: "If Disney was to invent a road bike ride, this would be it!" Endless switchbacking roads that twist up and down the mountain passes and along cliff that hang over the Mediterranean. Add to this a perfect climate, light traffic, and a unique culture, and you have a premiere cycling destination. World champions and pros cycle here!
We had a few packed and amazing days full of riding. We wanted to see all the best routes in our short time, so we combined a lot!! Notes from our riding:
We rented from Berganti Bikes near the airport in Palma, which was great for us! We had a van rental so we loaded the bikes in and took them all over the island for our different rides. The staff there helped us find some hidden gem routes as well!
Some of the best and most famous riding is on the northern half of the island, crisscrossing the Sierra Tramuntana. You can drive to Valldemossa, one of Majorca's most beautiful mountain villages, or nearby Deiá on the sea, and start on the first of a few epic rides. Not a mile of straight road on the route :)
One morning we had croissants in the cozy main square of Fornalutx before taking on Mallorca's highest mountain pass – Puig Major. Then, if you dare, brave the road to Sa Calobra, a crazy roller coaster of hairpin turns plunging 3,000 feet to the sea. Never seen anything like that road! *You MUST be off it by about 10:00 AM if you do it, as the huge tour buses start around then and make it a lot more dangerous.
A great little stretch is the descent off Lluc monastery down into Pollença town
*Be sure to make it to the lighthouse ride at the northern tip of Mallorca–Port de Pollença houses the base of the famous 'lighthouse ride' to Cap de Formentor. Pollença was my favorite town and part of the island!
To find a bit less crowded roads during the day, consider an amazing ride we did right from Palma. It was nice to head right into the Sierra Tramuntana mountains into the southwest part of Mallorca. Winding up the mountain we reached "Coll de Sa Creu"… Then descend into Calvia town, rode straight to Capdella for a little stop and treat before the climb to Galilea village. All of these are such charming towns along the way, PS! Galilea is an especially cute little village at the top of the mountain, with views of Puig Galatzó and the Malgrats islands. After refueling we were ready to descend to Puigpunyent. From here you can loop back to Palma, but we split northwest to the Ma-10 toward Banyalbufar. This stretch and beyond was the most stunning coastal riding. (Eat at Cafe Bellavista in Banyalbufar for the nicest meal and views!). We all loved this part and followed the coast until it took us into Andtrax, then looped back to Palma! This ride all together got long by the end, but we loved every part!!
We were pinching ourselves while riding all over this beautiful island. Even better doing it all with Chase & my parents…(who are way stronger than we are, truly in awe of them after riding for all those days and seeing their endless energy as we barely kept up! We love this place and the memories made along its roads! ??
---