A weekend in Mexico City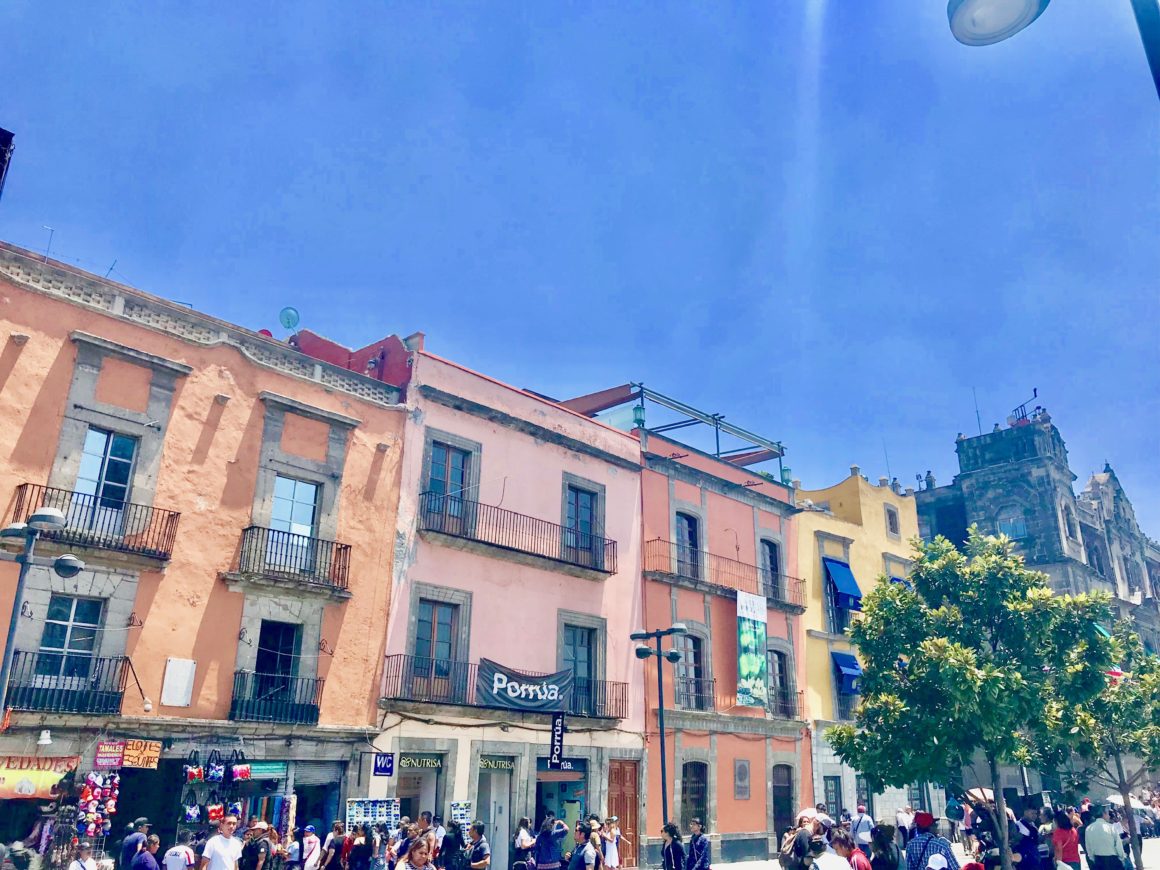 I just returned from soaking up a few days wandering the colorful streets of Mexico City solo! Yes, solo! Once in a while I think it's so worth getting to escape and be with yourself in a new place. It was the perfect timing coming off a crazy few months following Chase's job change. He has been so happy with the change, but also so much more busy and traveling a lot – so he was a sweetheart and booked this trip for me as a surprise a few weeks ago. At first I felt silly taking it, but it was the best thing for me to just be on my own schedule and be able to have a little adventure. I also got to take a cooking class I have been dying to experience after reading about it here, which Chase remembered me mentioning months ago and found an open spot, so that made it all very worth it. I loved every taste, sight and person that I met! Hope i learned enough in my cooking class to bring the flavor home to my babes ??❤️ It was a memorable Labor Day weekend, and thank you Chase for setting this up! Below is my rough itinerary / list and favorites!
Hotel: I stayed in Colonia Roma using up Marriott points, since it was nearby the cooking class and in a fun cute local neighborhood. For anyone going the first time I might stay in Centro Historico area — just since the city is so large and that is a very walkable fun area to be staying in.

Centro Historico
Zocalo Square
Metropolitan Cathedral
National Palace
Temple Mayor
Palacio de Belles Arts
Walk the neighborhoods strung along the Paseo de la Reforma
See the many beautiful attractions within the Bosque de Chapultepec park. So gorgeous and fun to stroll through.
The Metropolitan Cathedral of the Assumption of the Most Blessed Virgin Mary into Heaven—the largest cathedral in the Americas.
FOOD
Casa Jacaranda Cooking Class – This is the one I took and loved!

Tacos ?
Los Panchos (carnitas)
Tacos Hola el Guero (guac, beans, cheese + nopales -cactus!)
Los Parados (al pastor)
Taqueria Orinoco
Tacos Alvaro Obregon
El Faraón
Cafe de Tacuba – one of the oldest restaurants in Mexico's capital
Nico's – the city's best take on elevated home cooking
Maximo Bistrot Local– very farm fresh Mexican cuisine
El lugar sin nombre– "The Nameless Place" … unique!
Hostería de Santo Domingo– Classic Mexican fare in the oldest restaurant in the city!
Panadería Rosetta– the yummiest most famous bakery in town! The Italian sister restaurant is Rosetta, and both are worth taking the break from Mexican food :)
Café NiN– Owned by bakery owners above ^^ and a hot spot!
Quintonil —great food for less expensive than the trendier ones
El Hidalguense– go here for the classic cochinita pibil, yummy barbacoa, and queso asado. Open weekends only!
Broka Bistrot– Gorgeous restaurant for modern Mexican fusion
El Cardenal– best breakfast in the city! Get hot chocolate, pastries etc!
Pujol, obviously if you are into the high end dining! Rated best restaurant in the city. Get a reservation well in advance.
Contramar—go for lunch.
Bellinghausen restaurant – classic high end lunch spot
Casa Merlos (moles)
Chillakiller's (chilaquile variations)
La Poblanita – mexican samplers
Churrería El Moro– don't miss this classic churro and hot chocolate stop! Loved it and went every day of my trip. Multiple (chic) locations all through the city! Don't miss their churro ice cream sandwiches.
Pasteleria Ideal – I stumbled upon this place off Centro, and it was definitely one of my favorite stops…from the process of picking out, to them wrapping up, to the amazing treats! Go here for sure! You get a tray, add your pastries to it (they are all around 25 cents each, so pile up ..the famous conchas or anything else! :) and then go get a ticket, pay, and get them handed to you all wrapped up with twine!
Dulceria de Celaya candy shop- fun fancy classic to stop into for Mexican sweets
Explore the "delegaciones" (neighborhoods) of the city! So many!
Chimalistac, Mixcoac, and Santa Catarina in Coyoacán, to name a few
Day trip: Teotihuacan Pyramids
---