Guide to Las Vegas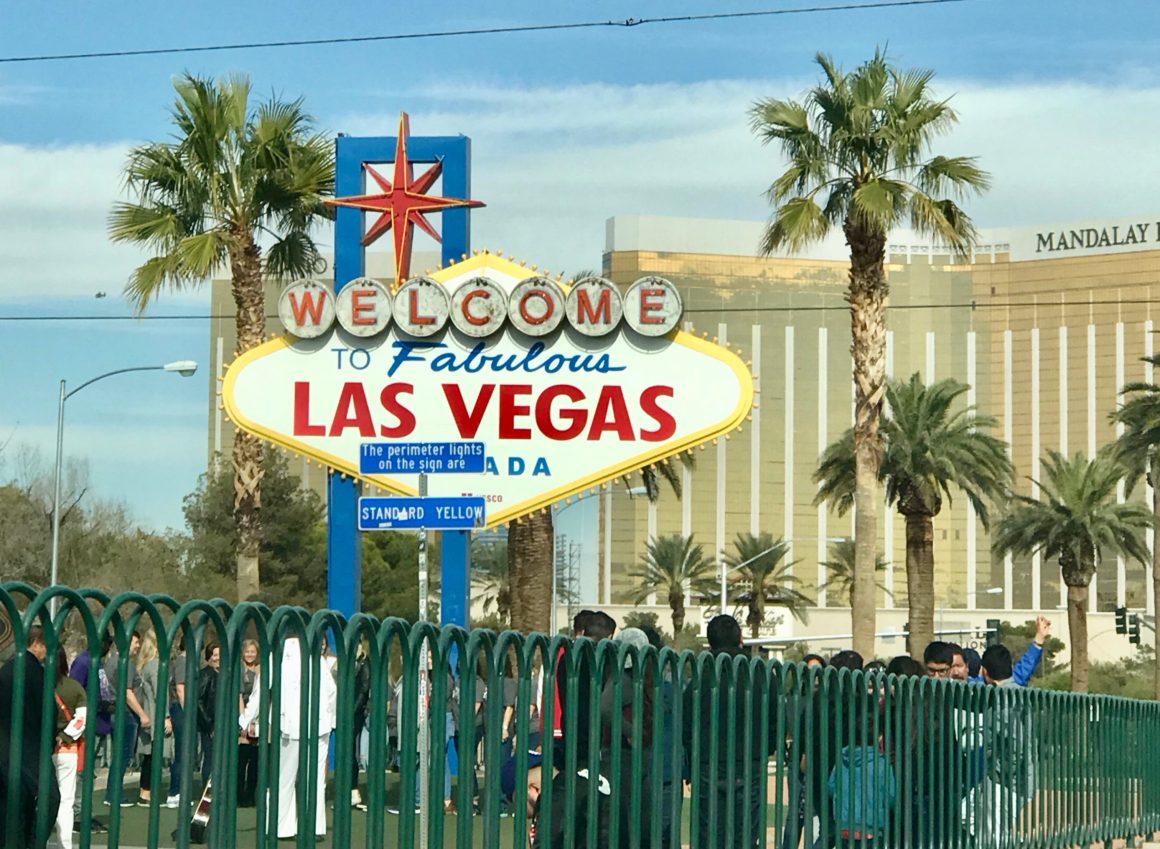 A quick little guide to Las Vegas for anyone who may be visiting!
It's not all the fanciest food/clubbing/casinos/gambling, but more of a tame & family-focused guide.
We grew up always passing through on road trips from Salt Lake to Southern California, so I think that's why I like it in small doses. It can be pretty crazy – but also has some of the best food, shopping and entertainment if you do it right! I love walking The Strip in the morning /daytime before it gets a little wild at night :) and enjoying fun hotels, pools, and concerts here!
.. Food ..
Black Tap burgers and crazy shakes (NYC spot that has a location here)
Wazuzu Asian for the best dumplings (in the Wynn Hotel)
PublicUs for fresh, delicious breakfast (off the strip in downtown Vegas)
Skinny Fats is amazing- fun and unique food…healthy and indulgent options, like the name suggests! The menu changes, but we loved the steak salad, breakfast egg hash, rolled taquitos, tacos, things off secret menu :)
Secret Pizza is yummy NY style pizza in The Cosmopolitan — it's a little hidden gem tucked away!
Milk Bar is also always fun for crack pie, ice cream, and decadent treats (in the Cosmopolitan too!)
Bowlology açaí bowls (in Henderson)
Pink Box Donuts in Henderson– honestly go here … but only go to the Henderson location. These are the best donuts ever and I don't even love donuts normally! (Maple cronut, Cronut holes, can't go wrong)
El Segundo Mexican in Fashion Place Mall – (fresh guacamole is amazing)
Giada Italian restaurant – obviously amazing!
Bouchon in Venetian or there is a to-go stand (French Laundry owner opened this)
Nora Italian Cuisine
TACOS EL GORDO — Get tacos el pastor, quesadilla with carne asada, try mulas (Off strip)
Toast Society Cafe – Fun and pretty toasts (Off strip)
Shake Shack and Cafe Rio are also here and always good :)
The Henry at the Cosmopolitan (breakfast- shortribs benedict)
Craft Kitchen for avocado toast (in Henderson)
Taco y Taco nearby Green Valley ranch and fun + delish
Luv-It Frozen Custard (off strip)
Block 16 Urban Food Hall- In the Cosmopolitan Vegas, has good food from restaurants all over the country! Don't miss Hattie B's Hot Chicken and other fun ones!

.. Sights ..
– Seven Magic Mountains – cool colorful stacked rock art installation about 30 minutes south of Vegas. So fun and worth seeing while it's still up!
– Bellagio Hotel Outdoor fountain show and AMAZING indoor garden with different themes all year round!
– Mirage Hotel for the Secret Garden and dolphin habitat
– Container Park in old downtown Vegas is fun for the kids (huge foam blocks and toys to play with)
– High Roller ferris wheel thing on the Strip.
– Neon Graveyard museum with signs from old casinos and other business in Vegas
– Top Golf has a few locations but is always fun!
– Hoover Dam day trip
– Green Valley Ranch .. sand pool
– Ethel M. Chocolate Factory & Botanical Cactus Garden – Fun to tour this unique candy factory + the gardens! (Henderson)
Viva Las Vegas!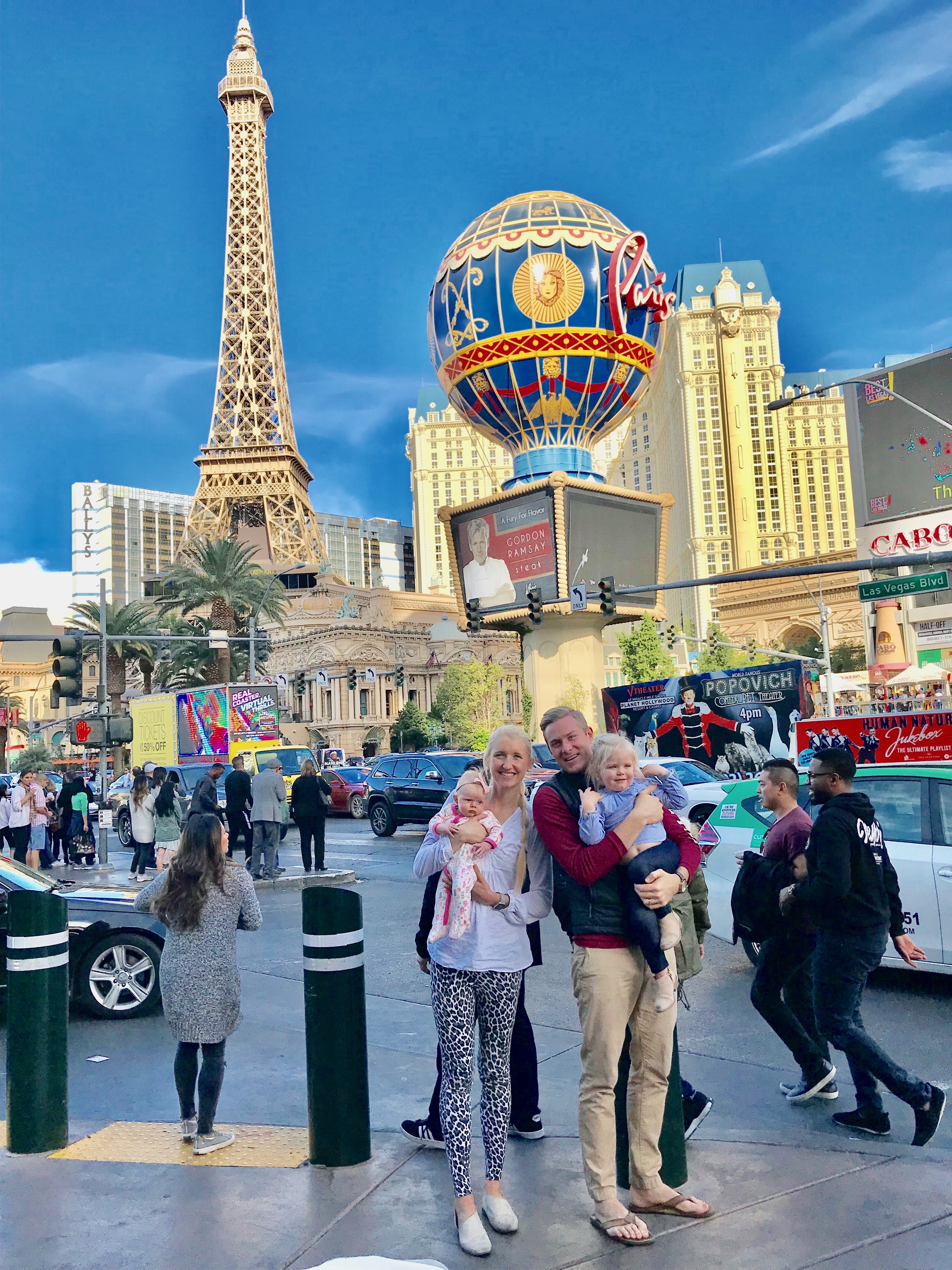 xo
---