salted lime & coconut popcorn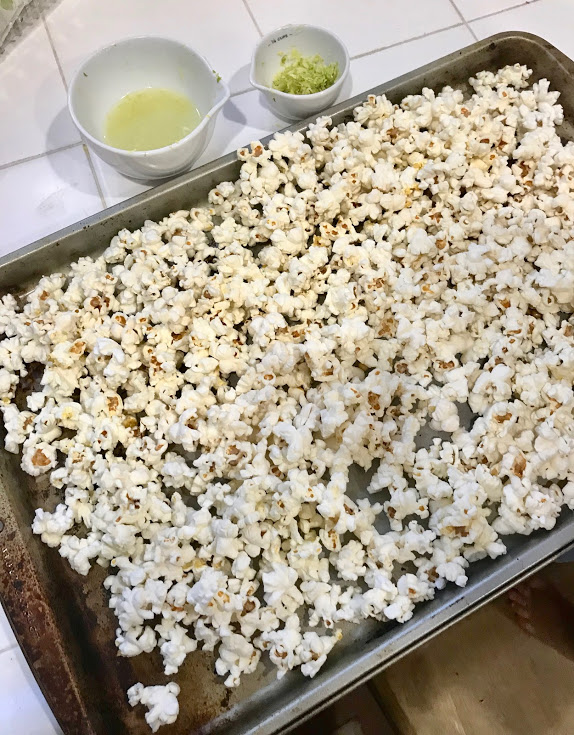 yummy, tangy snack that we are addicted to! we go in phases where we make this so often, and i have been known to sneak my own bag of this popcorn into a movie theatre since regular would not do ..haha!
Ingredients
2 tbsp coconut oil
1/4 tsp salt, plus additional for serving
1/3 cup popcorn kernels
Juice and zest of one lime
Instructions
Zest and juice lime before beginning because the process goes quickly once the kernels start popping.
Add coconut oil and about 2-3 kernels to a large pot set over medium-high heat. Once the coconut oil melts, stay close by to wait for the first kernel to pop. Once the first kernel pops, add 1/4 tsp salt to the melted coconut oil and pour in the rest of the kernels. Place lid on the pot and grab the handles with oven mitts. Shake the pot back and forth on the stove top until the popping begins to slow. Remove pot from heat and crack the lid to allow the steam to escape.
Toss popcorn with lime zest. Heat lime juice for a few seconds in the microwave so it is warm. Slowly pour warmed juice over popcorn, trying to disperse the juice evenly without dampening any one area too much. Add additional salt if you'd like. Store in airtight container.
---