Chocolate Banana Cashew Cream Pie Bars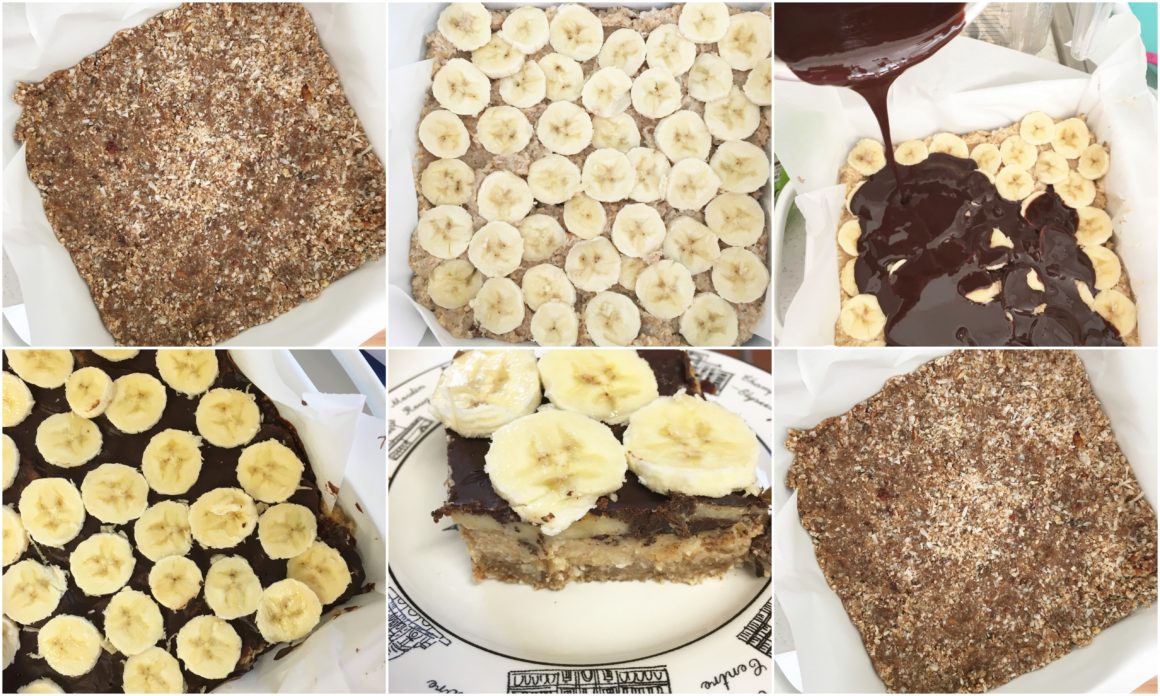 These are my newest obsession for when I want a decadent dessert
but want to health it up! They are pretty healthy I must warn you,
so don't expect brownies or cake in quite the same way, but it is so
good in a healthier way! Chase and I love it, but I made it for a family
dinner and I think some people were not expecting the healthier touch.
I found the idea from this AMAZING food blog — seriously it's worth
clicking over just for her food pictures alone. I could stare at them endlessly!
…Just like I could eat this dessert endlessly. Mmm mm. Enjoy!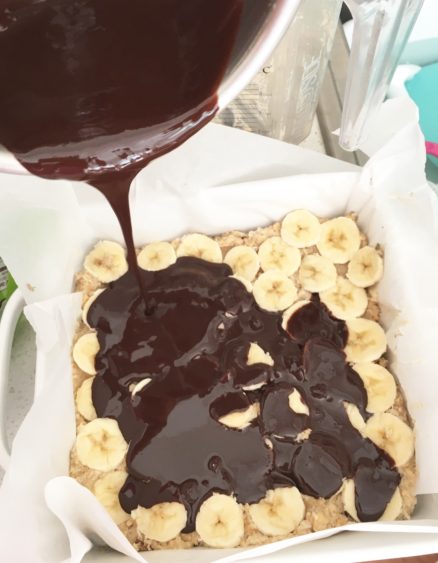 Ingredients
1

cup

raw pecans

2

cups

raw unsweetened coconut (*half divided into crust and filling)

1

cup

pitted packed dates

2

teaspoons vanilla extract

pinch of flaky sea salt

2

cups roasted cashews

2-4

ripe, but firm bananas, sliced

1/2

cup

coconut oil, melted

1

cup

cocoa or cacao powder

1/3

cup

honey, more or less to taste
Instructions
Line an 8×8 inch square baking pan with parchment paper.

2. In the bowl of a food processor (or blendtec like I use), combine the pecans, just 1 cup of the coconut*, dates, 1 teaspoon vanilla, and pinch of salt. Pulse until finely chopped and easily holds together when squeezed in your hand. Press the base mixture into the prepared pan. Place the pan in the freezer.

3. Going back to the bowl of your food processor (no need to clean it!), combine the cashews, remaining 1 cup coconut, 1/2 cup water, and remaining 1 teaspoon vanilla. Pulse until smooth and creamy. Remove the base layer from the freezer and add the cashew cream in an even layer. Top with sliced bananas.

4. In a separate bowl, whisk together the melted coconut oil, cocoa and honey. Pour the chocolate mixture over the bananas. Place in the fridge and chill until firm, at least 1 hour.

5. Cut into bars and serve topped with fresh bananas and drizzle. Keep bars stored in the fridge.

Enjoy!
xo
---