Brunch in Berkeley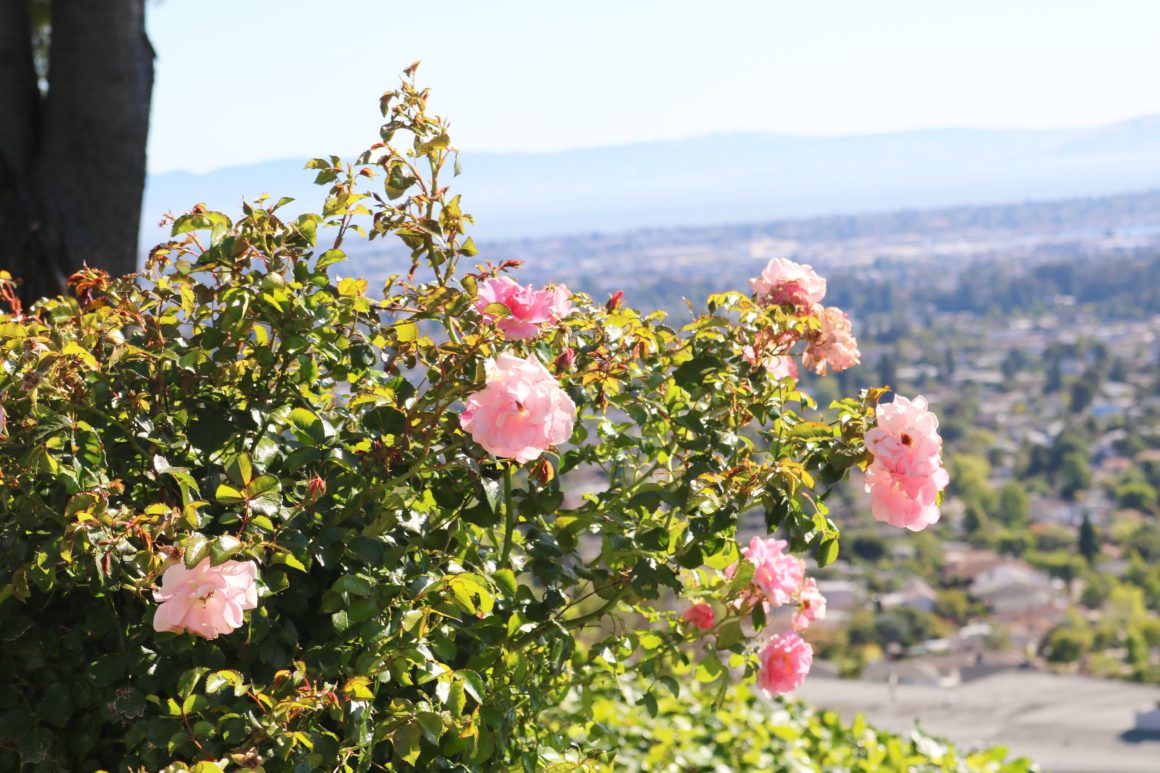 We have just a few weekends left before we get a little addition
to our family! It's mind-blowing to type that out, but we can't wait
for our girl to join the party. For now though, I want to soak up these
carefree times together since a lot will be changing soon. Even though
we had a lot of errands and to-do list items to check off, we tossed them
aside for some fun in the East Bay. We hadn't been back to Berkeley since
returning to the Bay, and I wanted to check out Lake Anza since it's been on
my list forever. Chase had the day off business school for his short summer
break, so we headed to brunch first thing and then onto the lake afterwards.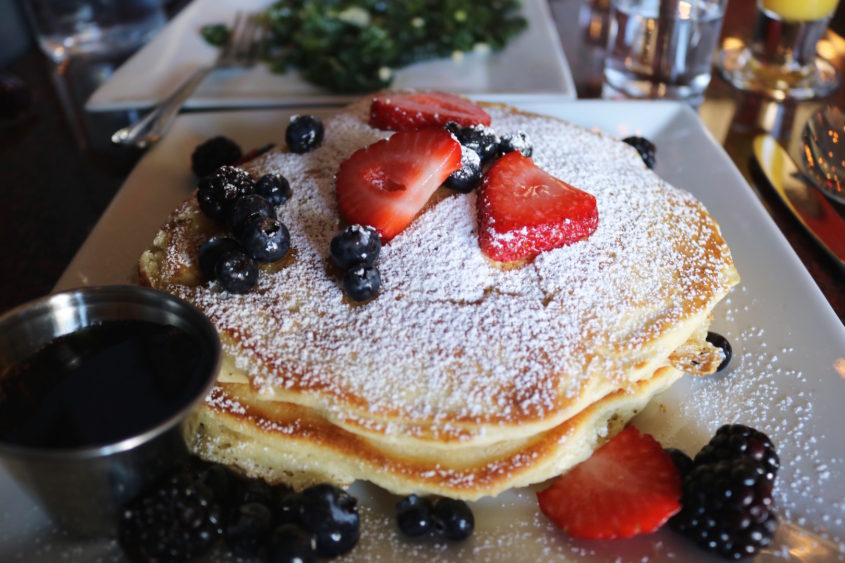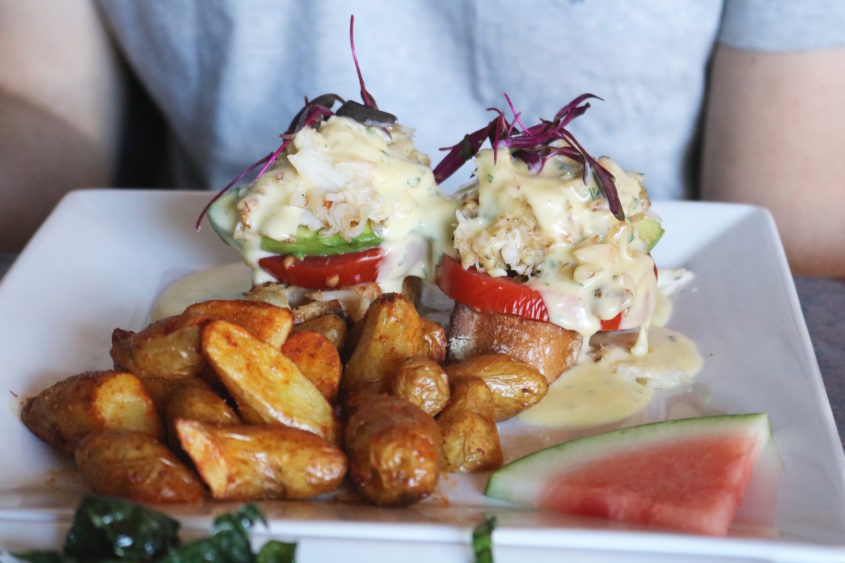 We went to B&B Kitchen right on Shattuck Ave. It was something special
when it comes to brunch –– and you know we take our brunching seriously.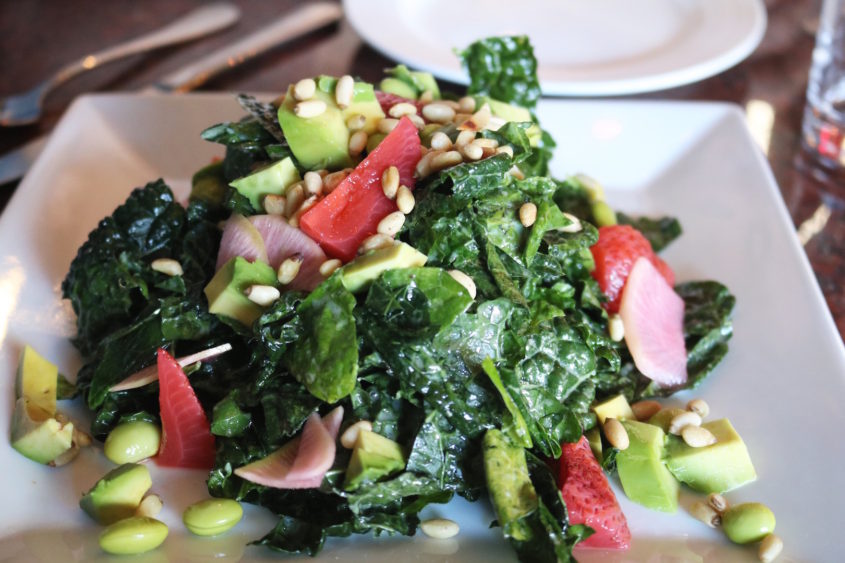 I always have to think about which combo of dishes to order at brunch
with Chase so that we have a perfect balance..haha! We achieved it here with
crab benedict, fresh dino kale salad, and brunch dessert…(yes, that's a thing :)
of buttermilk pancakes with lemon + berries and pure maple syrup!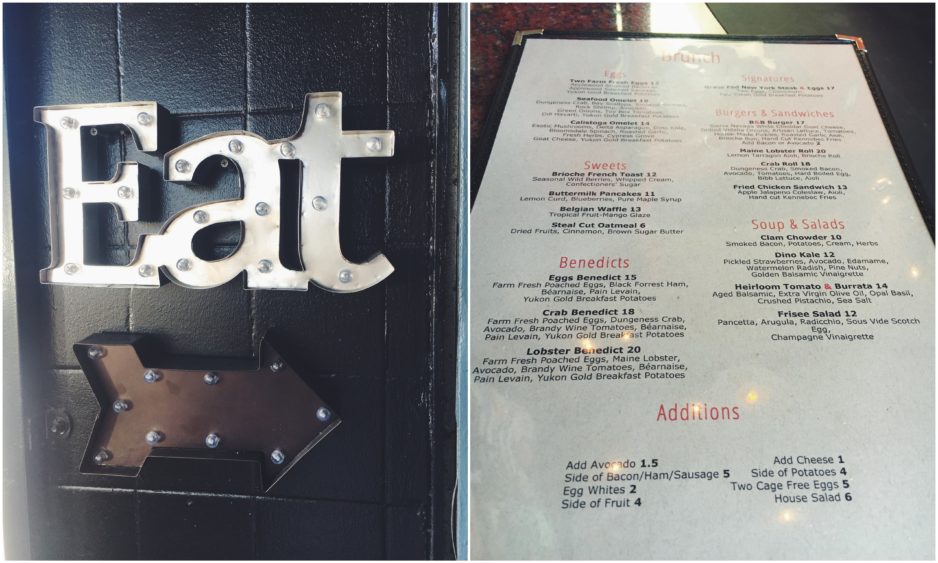 We left very full, but it was the ideal combination of food. I want to
return for lunch or dinner because that salad was off the charts …
but my very favorite was the fluffy pancakes. They were top notch.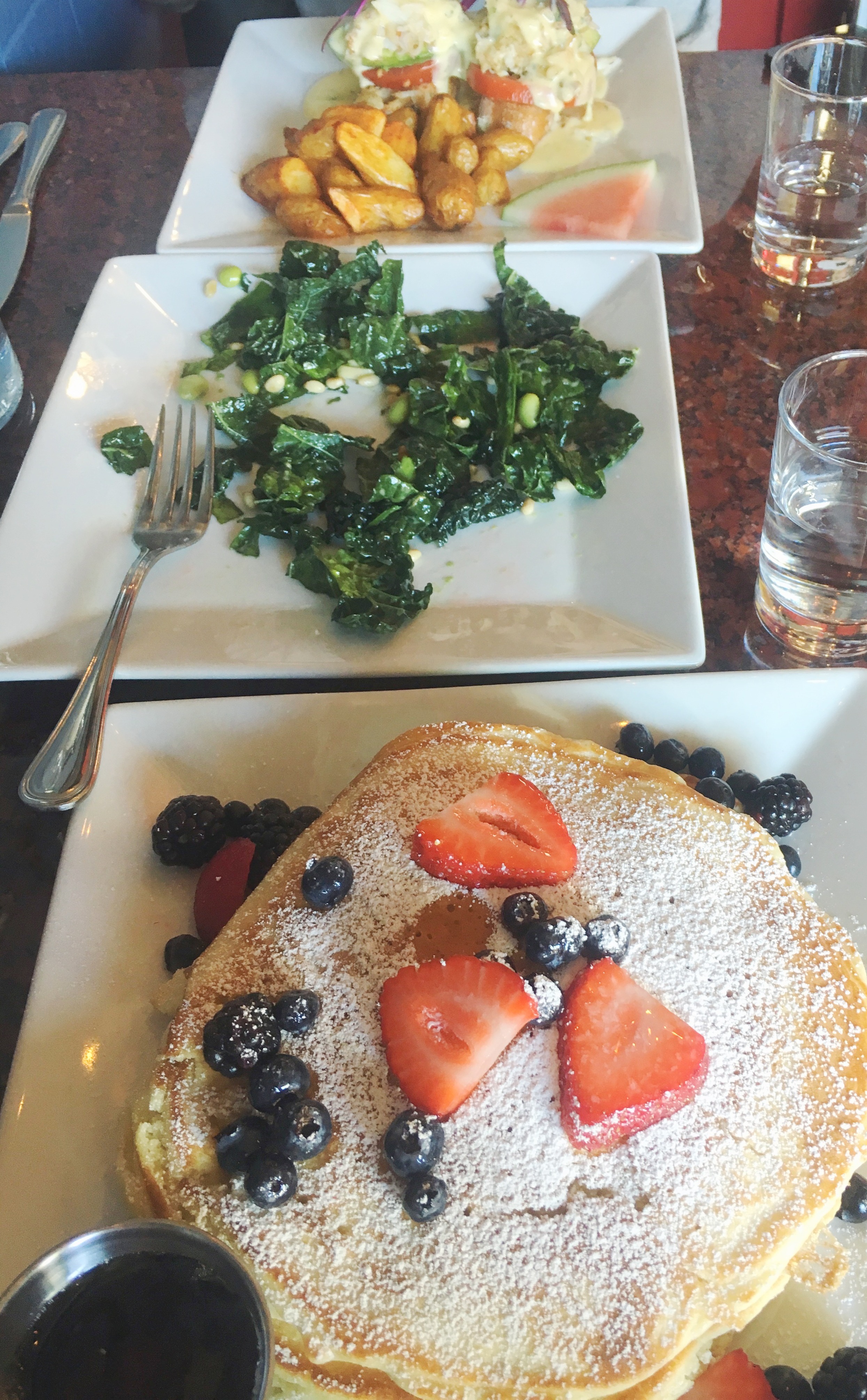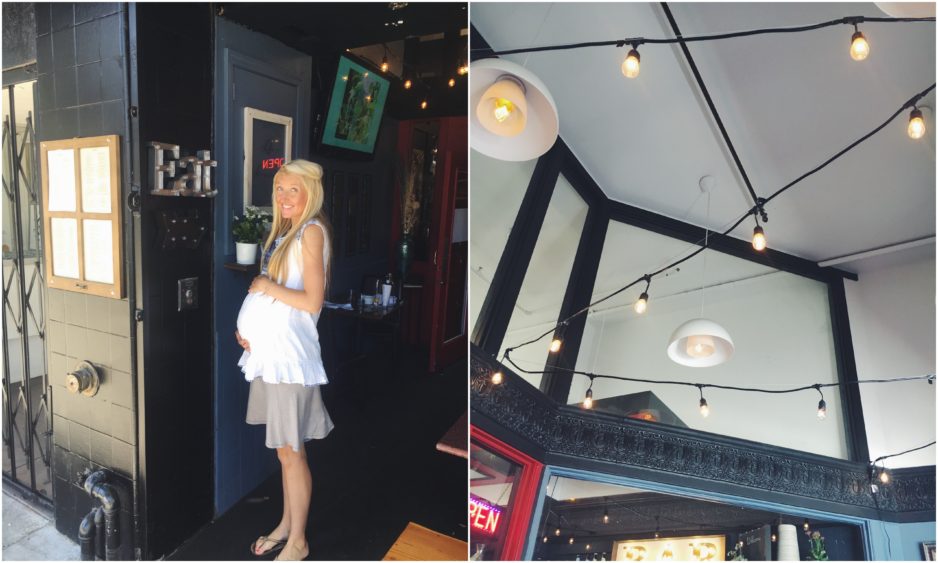 Baby bump LOVED those blueberry pancakes. As soon as I started
eating them I swear she was doing somersaults inside of there… so
we may have a lifetime ahead of making pancakes for this girl! :)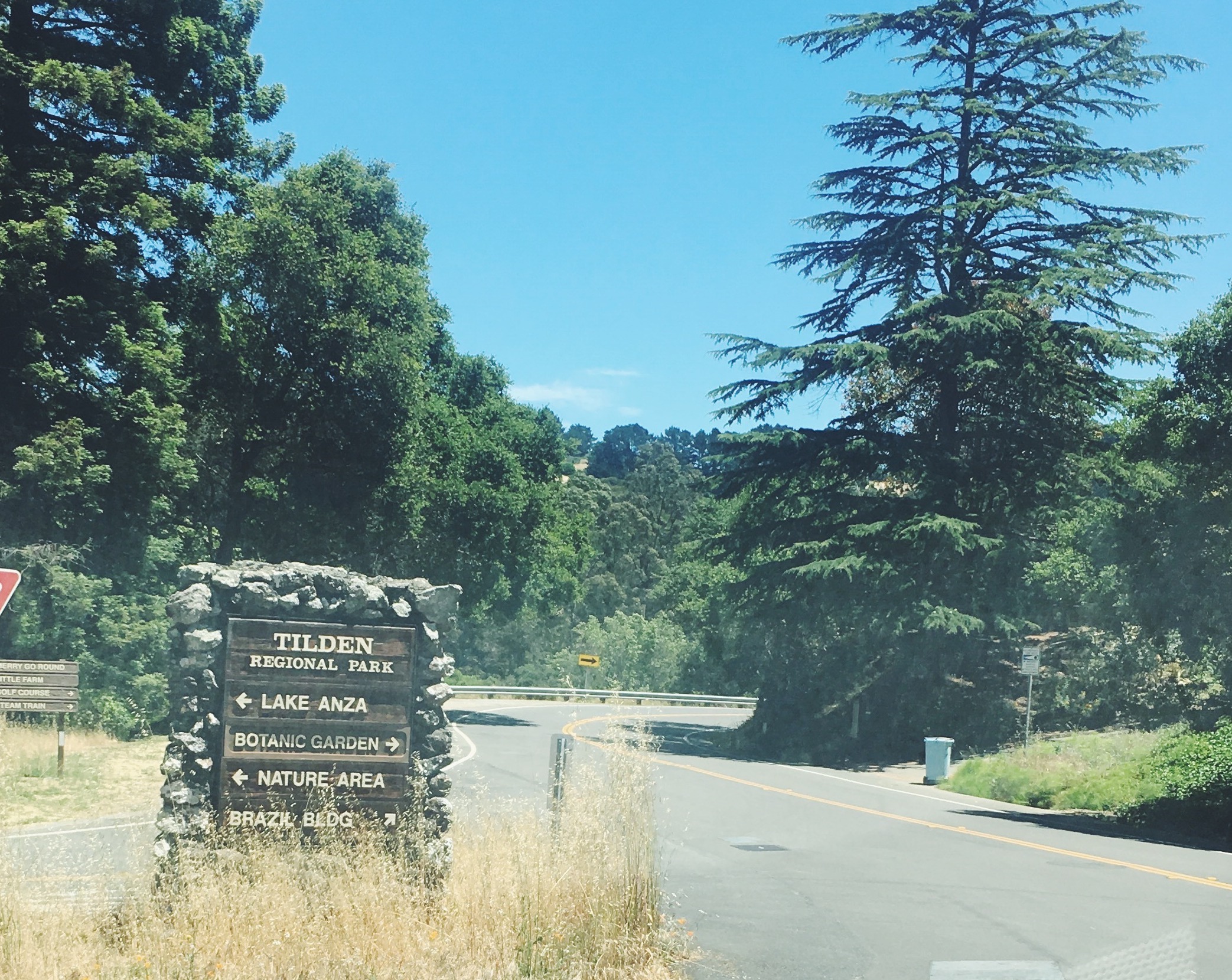 From downtown Berkeley we drove through the pretty winding neighborhoods
and up to Lake Anza. It's a tucked-away quiet little lake with a beach in a
gorgeous woodsy setting. There were so many cute local families and it
was a lovely weather day to enjoy. It costs $3.50 per person to get in all
day and it was a relaxing alternative to the beach. We will be back!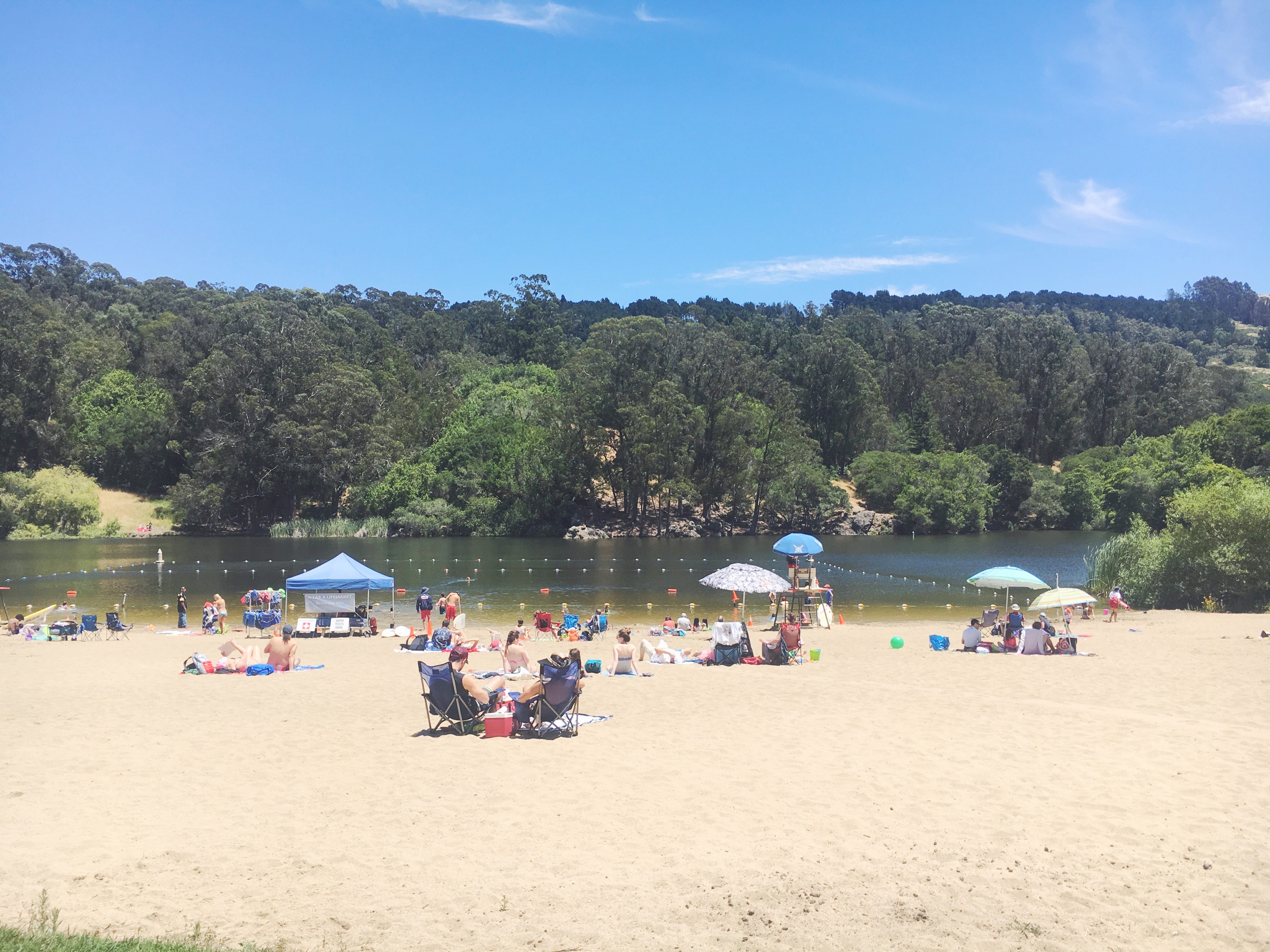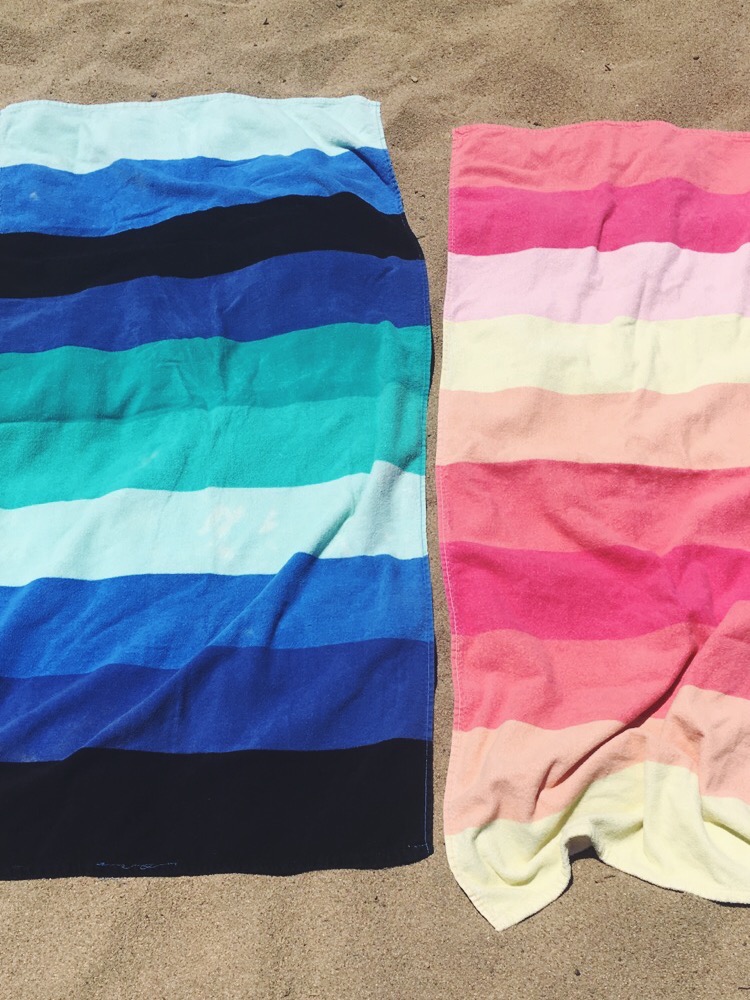 Chase took a little snooze and I read Babywise :)
I have to keep reading fast before baby is here!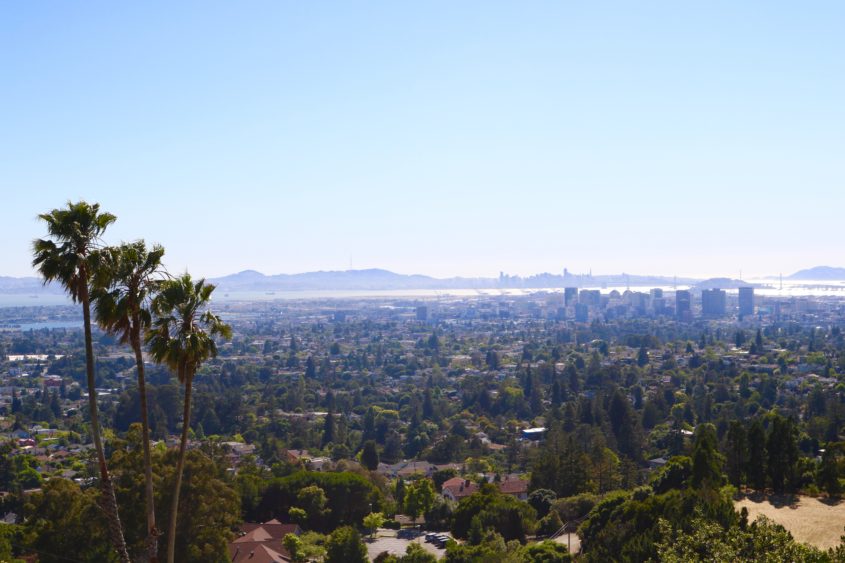 After such a nice morning of brunching & lake-ing, we stopped at the
best place in the East Bay…our temple! We hadn't been since returning to
California and it felt amazing to take baby girl to place that is special to us.
The day was crystal clear with the best views across the Bay to the city.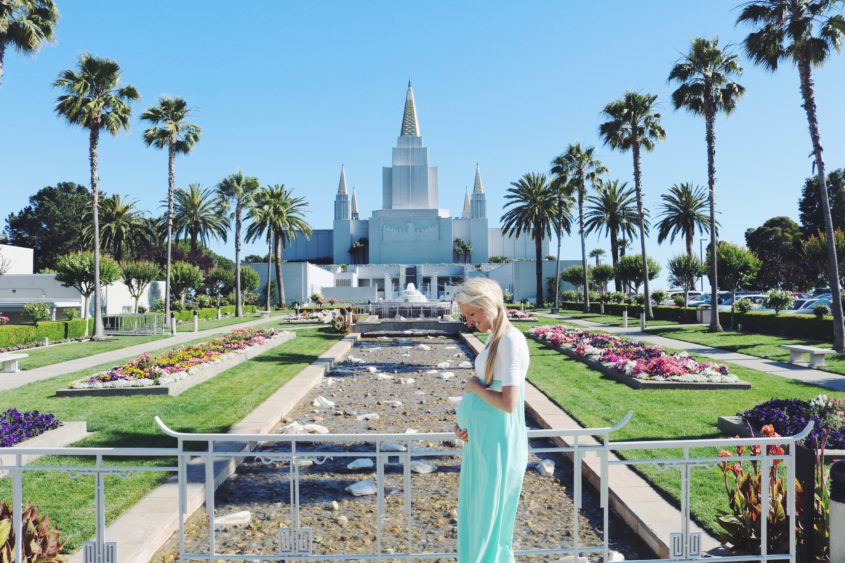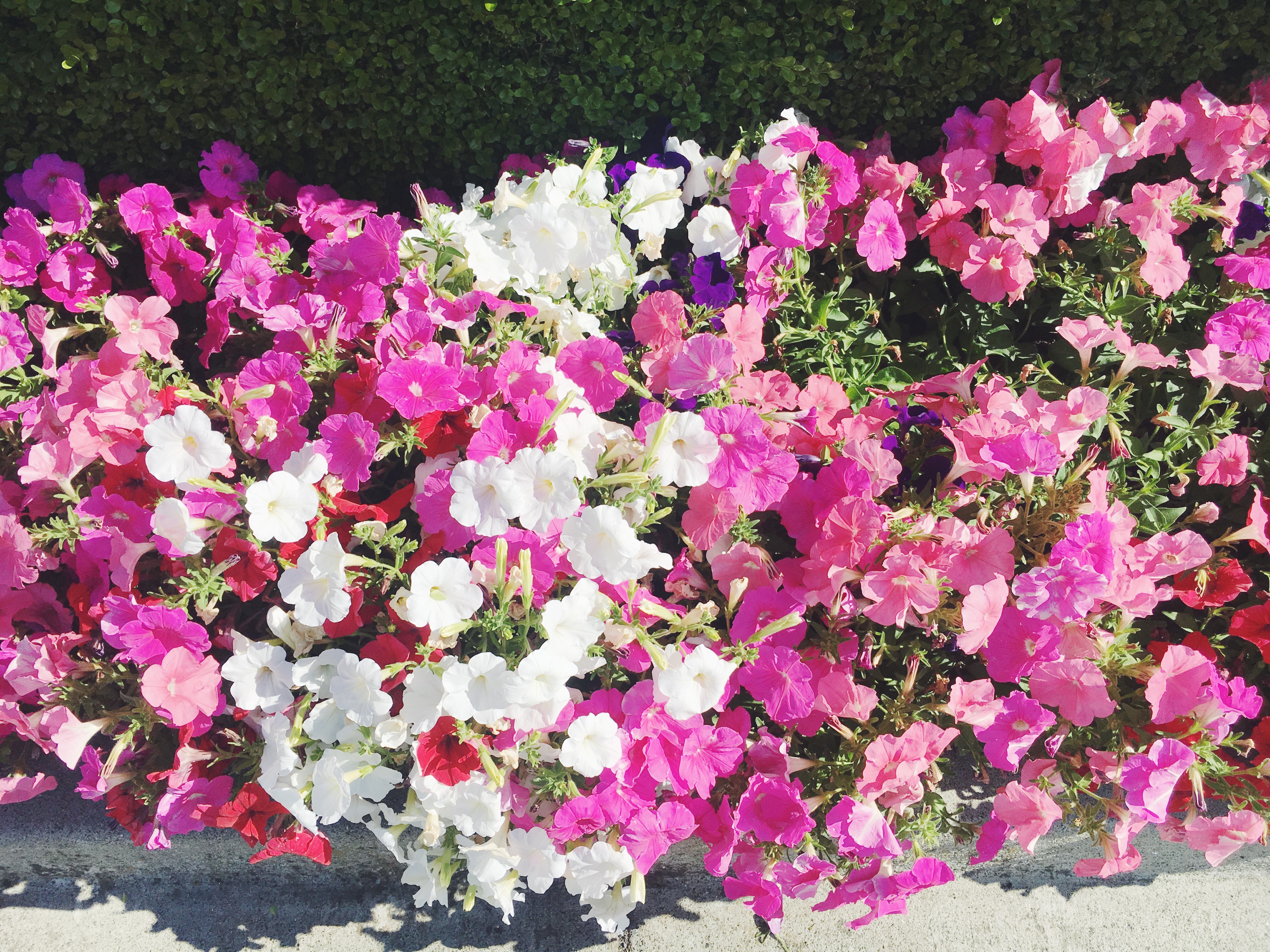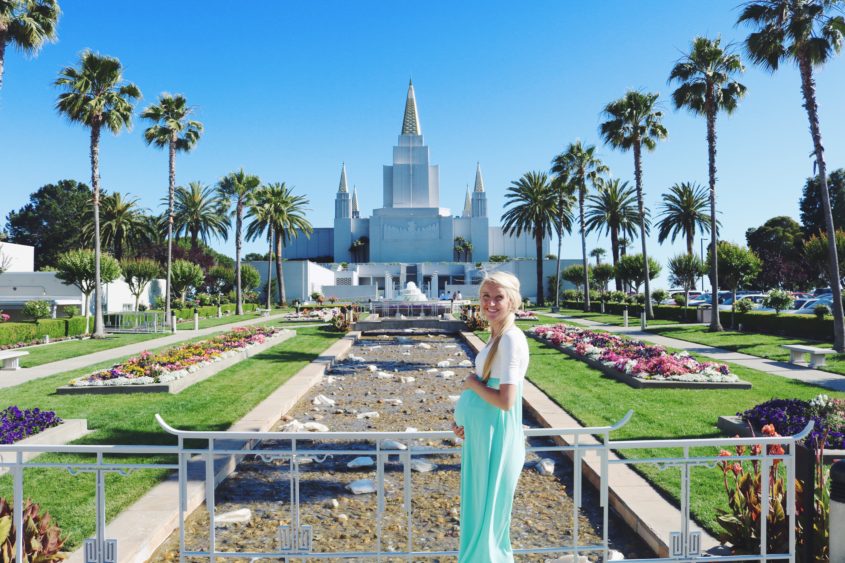 We had to take some last bump pictures…they may be the final ones
before we are due in a few weeks! I'm in love with every maternity dress
I've gotten from PinkBlush. I'm a little bit obsessed with their clothes.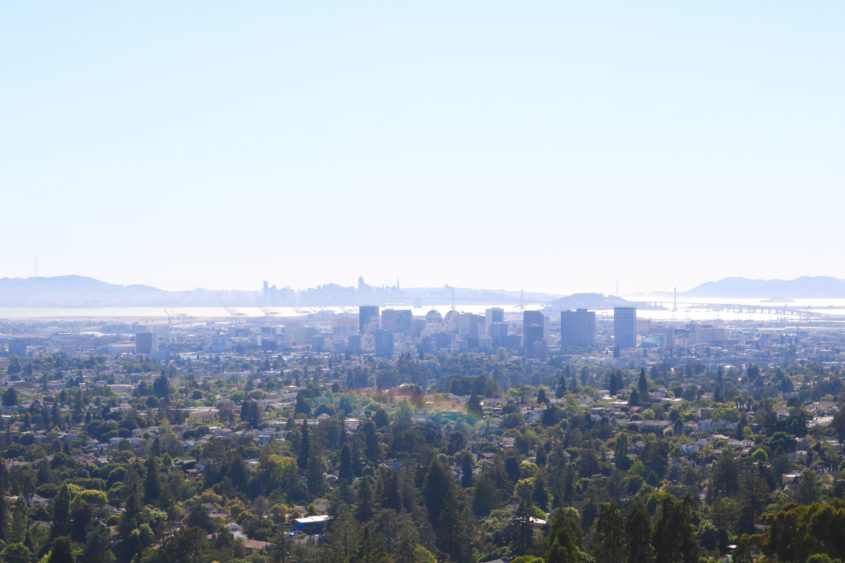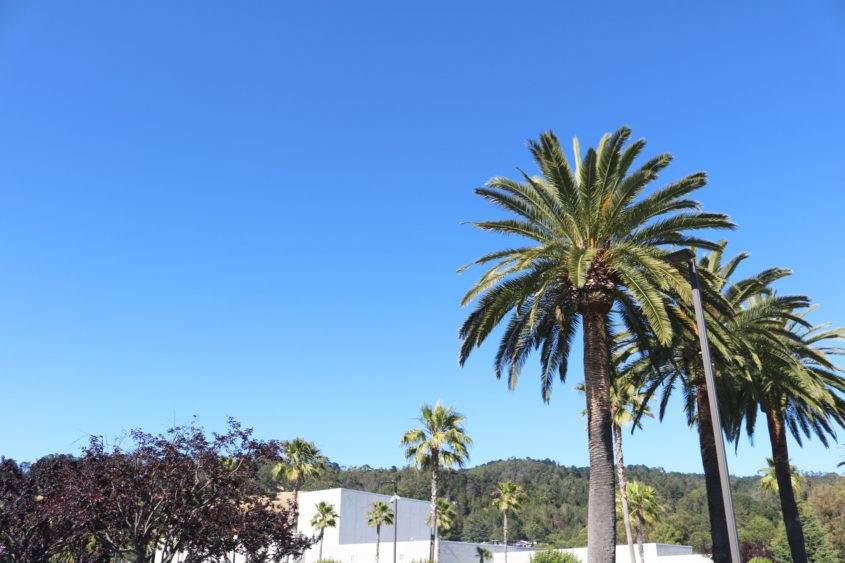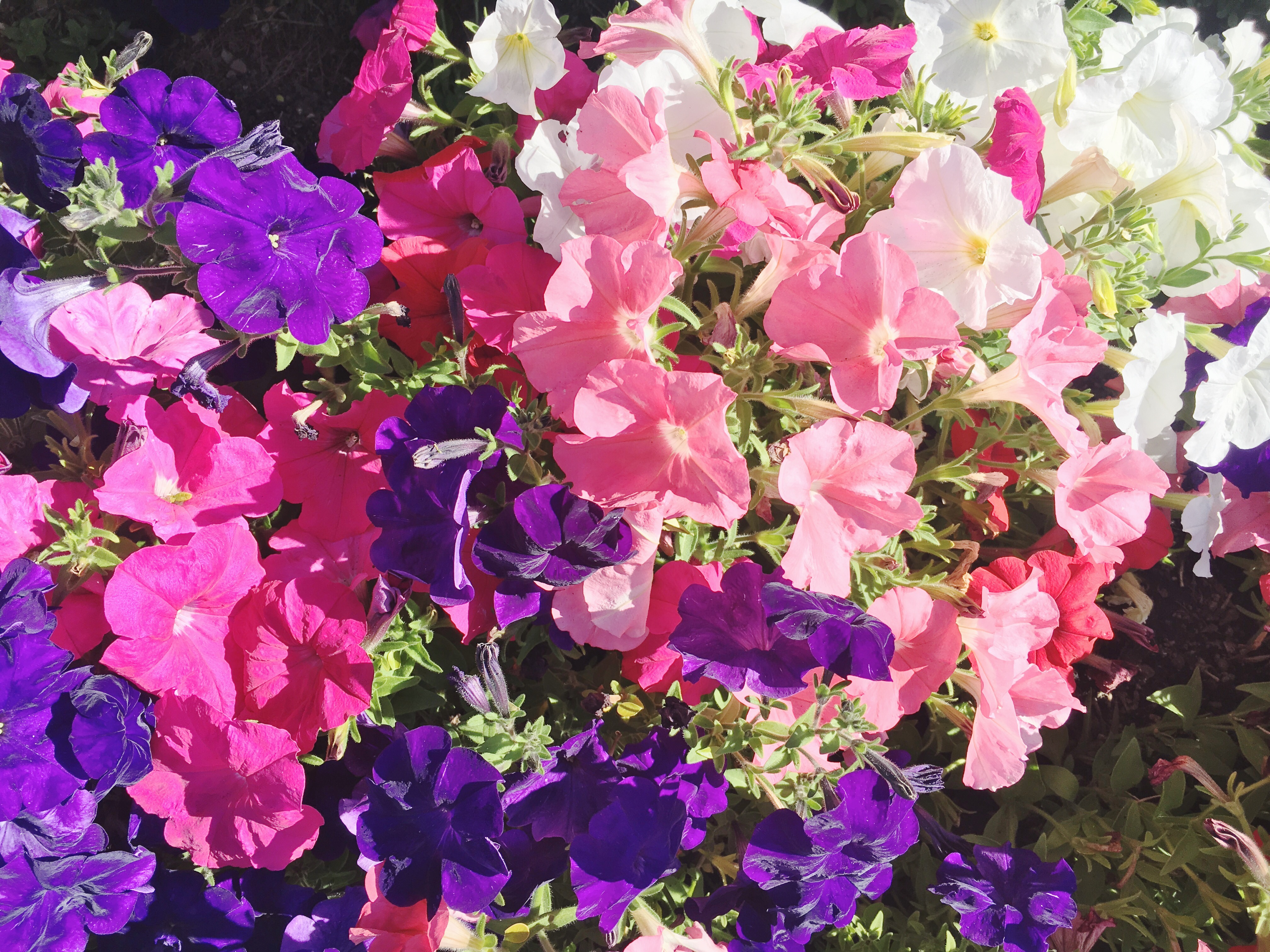 What a beautiful day full of brunch, lake time, and temple time.
Berkeley, you don't disappoint! See our last Berkeley adventure here
& all things East Bay here. So fun to keep exploring all parts of the Bay!
xo
---