London layover guide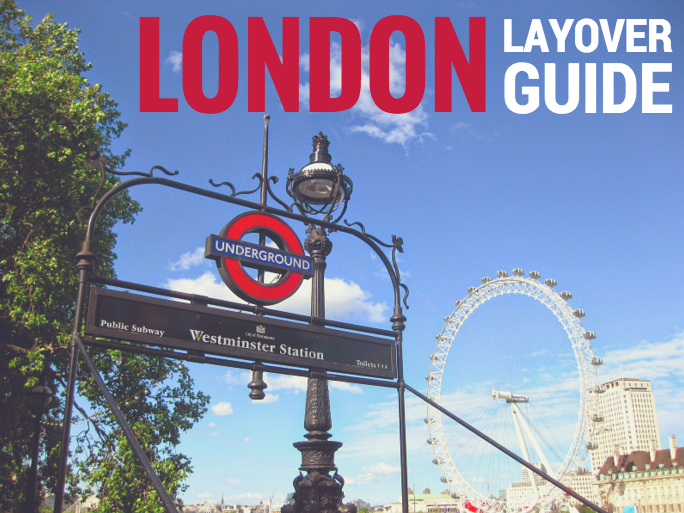 London's Heathrow Airport is home to hundreds of international layovers daily.
I've flown through here countless times, and it is one of the major stops from
the U.S. to South Africa where my parents live. Because of this, a lot of our friends
and family visiting them are stopping through London quite often and asking
me if it's worth it to leave the airport during a 10+ hour layover. Though it can be
a hassle with baggage and leaving security, it is worth venturing out to London if
you know exactly what to do. London is a big city which I love. We have had always said if we were to start our own business we would move here, given the number of resources that are available businesses in order to sustain growth. Anyway, a layover here could quickly
slip away without a game plan. This got me thinking about what I'd do during a short
layover in the city. Here are a few ideas for anyone stopping through London town:
LONDON LAYOVER GUIDE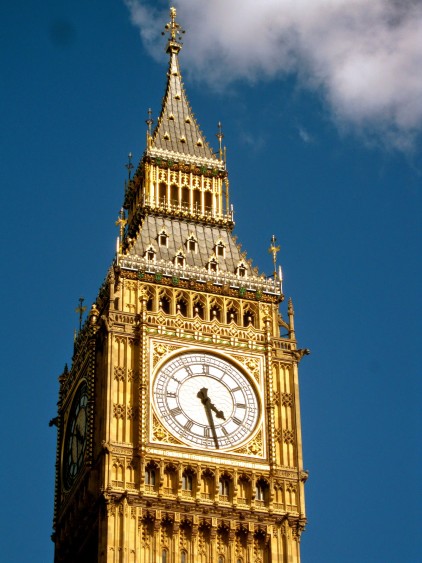 ? First: Transport into the city…
Try to avoid taking a cab as they are the most pricey option in London (even Uber will be really expensive going into the city). You can take the Heathrow Express or the tube for the fastest options. The Heathrow Express takes you right into Paddington station and has been the most convenient in our experience. Hopefully your big luggage has been checked through to your destination, so you just have a carry-on you can either store, ask a hotel to hold, or bring with you depending on size.
Depending on whether you've been to London, here are a few fun ideas ranging from a first-time visitor to someone looking for a more unique experience..
? Cruise the River Thames: For a relaxing way to view the city and get some sunshine (if it happens to be sunny), book a Thames River cruise. It lasts about an hour one way, and you can hop off at different places for a quick and fun adventure through the city. The best places to board are Westminster (right by Big Ben), the London Eye, or Tower Bridge. This is probably best for first-time visitors as it will pass by the major sights (Big Ben, Parliament, Tower Bridge, etc.) Be sure to stand up and walk the deck since you've been sitting on a plane for hours and you're going to get back on one!
? Walk around Covent Garden: One of my favorite areas of London, there is always something happening in Covent Garden. This is right where we lived in the fall and I love to wander the boutiques, theatres, and back streets here. This is also right by the West End theatre district so you can see the theatres and Royal Opera House. Depending on your timing, you could even pop into a musical if there is a matinee or you are there at night! Covent Garden also has great food ranging from Dishoom to Shake Shack to Rossopomodoro to Wahaca, and so many more local cafés. Chelsea is another chic and fun neighborhood to explore, but it's not as central and accessible as the Garden.
? Afternoon Tea is a British staple that should definitely be experienced at least once in London. You can find it for all different price ranges and all different amounts of time, so I recommend this. A small café like Patisserie Valerie offers simple tea + scones with jam and clotted cream, but that is the bare minimum. Try to go somewhere and order a three-tiered traditional tea with finger sandwiches, scones, cakes, and tea. Try Sketch off Regent Street for a unique tea time in an all-pink tea room…The Wolseley for a glam tea time … Bake-a-Boo for a girly tea time …… The Vintage Emporium for a step back in time … or The Orangery for a classic (in Kensington Garden!).
? Shop at Primark: Anytime I am in London I have to make a stop at Primark! It's the cheap and amazing clothing store throughout London (and Europe) with so many good finds. I always make sure to stop in here and stock up, but try to go earlier in the day to avoid the crazy crowds!
? Visit a market: London's markets are one of the best parts of the city. For a nearby foodie stop, consider Borough Market with some of the best food in the world. If it's a weekend morning and you have time, try to make it to Portobello Road Market. That way you can stroll through Hyde Park as well!
? Like mentioned above, strolling through Hyde Park is a perfect way to relax before heading back to the airport. There are lots of sights right within the park and you could spend the entire layover enjoying! Just be sure to grab a Ben's cookie or some HobNobs before heading back to the airport :)
? Lastly, if you don't want to plan your own adventure, book something on Get Your Guide to have it planned for you! From Harry Potter tours to Windsor Castle or Stonehenge trips, you can fit a really unique adventure into the layover and not have to worry about the logistics! You can see all London activities offered with Get Your Guide here.
Enjoy your short time in London before saying cheerio!
xo
---