goodbye, san francisco!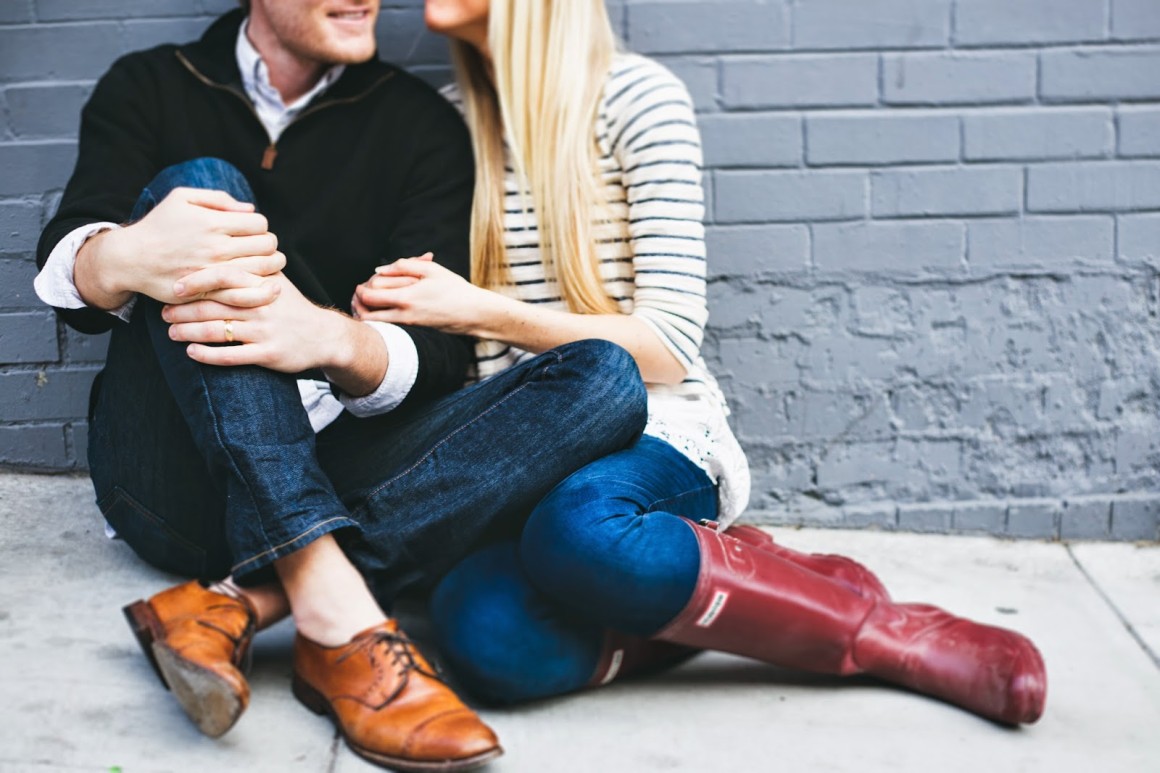 "i have learned that if you must leave a place that you have lived in and loved
and where your yesteryears are buried deep, leave it any way except a slow way,
leave it the fastest way you can. never turn back and never believe that an
hour you remember is a better hour because it is dead. passed years seem
safe ones, vanquished ones, while the future lives
in a cloud, formidable from a distance."
–beryl markham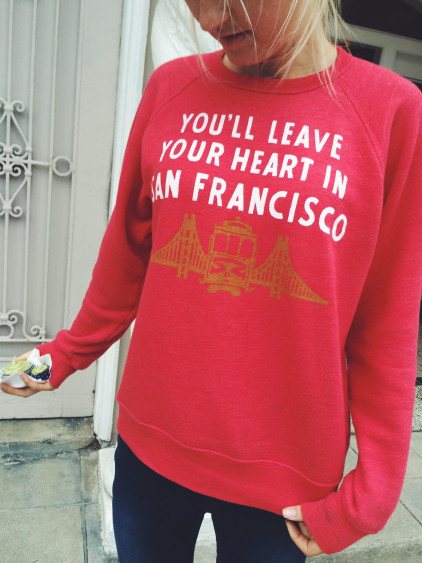 as you're reading this, we are somewhere over the atlantic on our way to london
(hopefully arriving soon!) here's my one last ode to san francisco & what i'll miss.
♥ i'll miss the constant buzz of the trolley cables & the ring of the bell.
♥ i'll miss the crispest, freshest air.
♥ i'll miss the breath catching in my chest every time i see the best landmark on earth – the golden gate bridge.
♥ i'll miss the colorful buildings and yes, even those hills.
♥ i'll miss the view looking back from the water.
♥ i'll miss every direction – south bay, east bay, and marin to the north.
♥ i'll miss ferry building samples.
♥ i'll miss walking the city.
♥ i'll miss ghirardelli & tcho.
♥ i'll miss buzzing into the gate of our apartment.
♥ i'll miss our teams being champs! #giants #warriors.
♥ i'll miss karl the fog in all of his glory :)
♥ i'll miss runs & people watching along the embarcadero.
♥ i'll miss being in the center of it all.
♥ i'll miss the energy & optimism here…the smiles on faces and greetings from strangers on the street, all walks of life.
♥ i'll miss the feeling in the air here that anything is possible.
♥ i'll miss the place that chase & i started our life together!
i won't miss the prices, the WIND, the chilly summers, the TL, the earthquake scares, and hauling laundry up hills. ;)
everyone who lives in san francisco considers this "their city" and that says so much about it.
it's so personal for being so big. it's for lovers, for dreamers, for thinking BIG.
i feel lucky we even got the chance and time to live here. it's part of us and
our hearts are 100% here…and we're okay with that.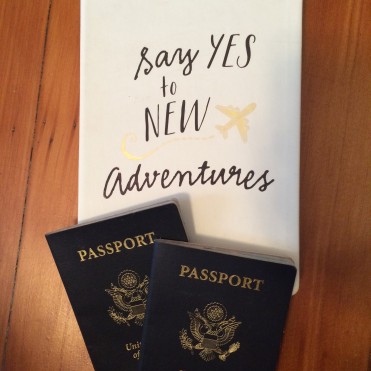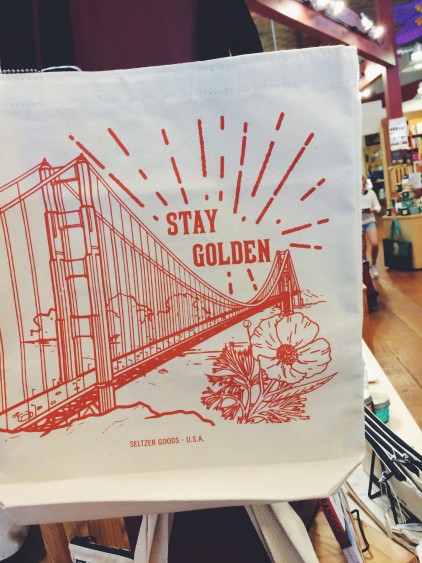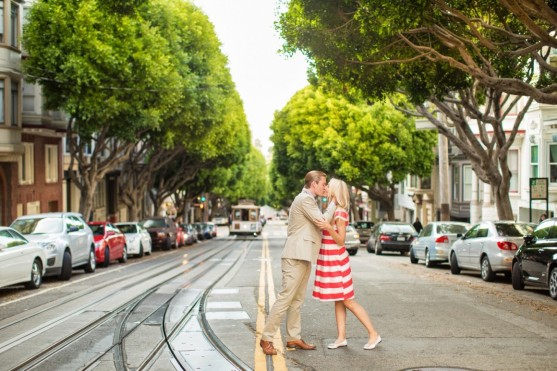 xx
---