houston's best burgers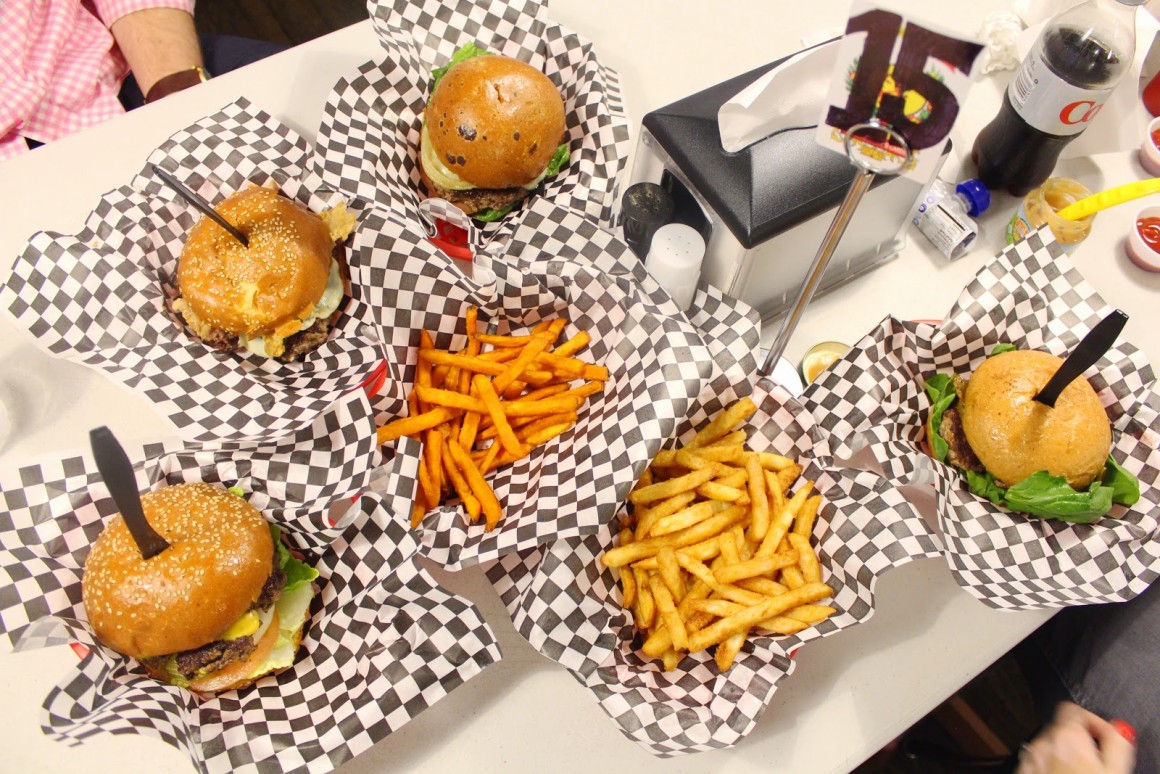 you might not think of houston, tx as a foodie destination,
but the food scene is buzzing. there are top restaurants
popping up all over! we definitely found some gems here,
starting with stanton's… best burgers in houston for sure!
we tried everything from houston-brewed rootbeer to the
popular "miss piggy" burger made with candied bacon…
to the luke skyburger with fried bacon…yes you get the
picture! somehow these burgers don't feel too heavy 
despite the ingredients. they are well-made and packed
with fresh flavor. we all loved ours…and the fries too!
be sure to try the italian fries + the sweet potato of course!
just look at that beautiful burger! i feel like i can trust
texas to make me a flawless all-american. hamburger.
before –> and after. do you think we liked it? :)
one of the best parts of this little restaurant in a white house 
is that it's family owned. theresa, jonathan and samantha
honestly run the place. their sweet dad started it and
they carry it on now. we had to pull the mom out of the
kitchen for a picture! she is that involved, every day.
you have to love a personal place like this.
after a filling dinner, we still needed dessert!
we drove onto rice campus to try such a fun place
what's not to love about hawaiian shaved ice,
ribbon ice, fruit crush ice, and yummy block 
toast made with condensed milk. these desserts
are different, but they are so delicious.
this ribbon ice mat look crazy, but it was the best.
they basically freeze ice with a flavor + sweetened
condensed milk, and then shave it off so you are
eating flavored ice! it has the best texture.
between stanton's and snow block, it was fun
to get a sense of houston's fresh, unique and
unexpected food scene. food is always best 
enjoyed 
in good company, so we loved it even 
more with these great friends in houston.
thanks stanton's & snowblock!
---