Reagan turns 5!!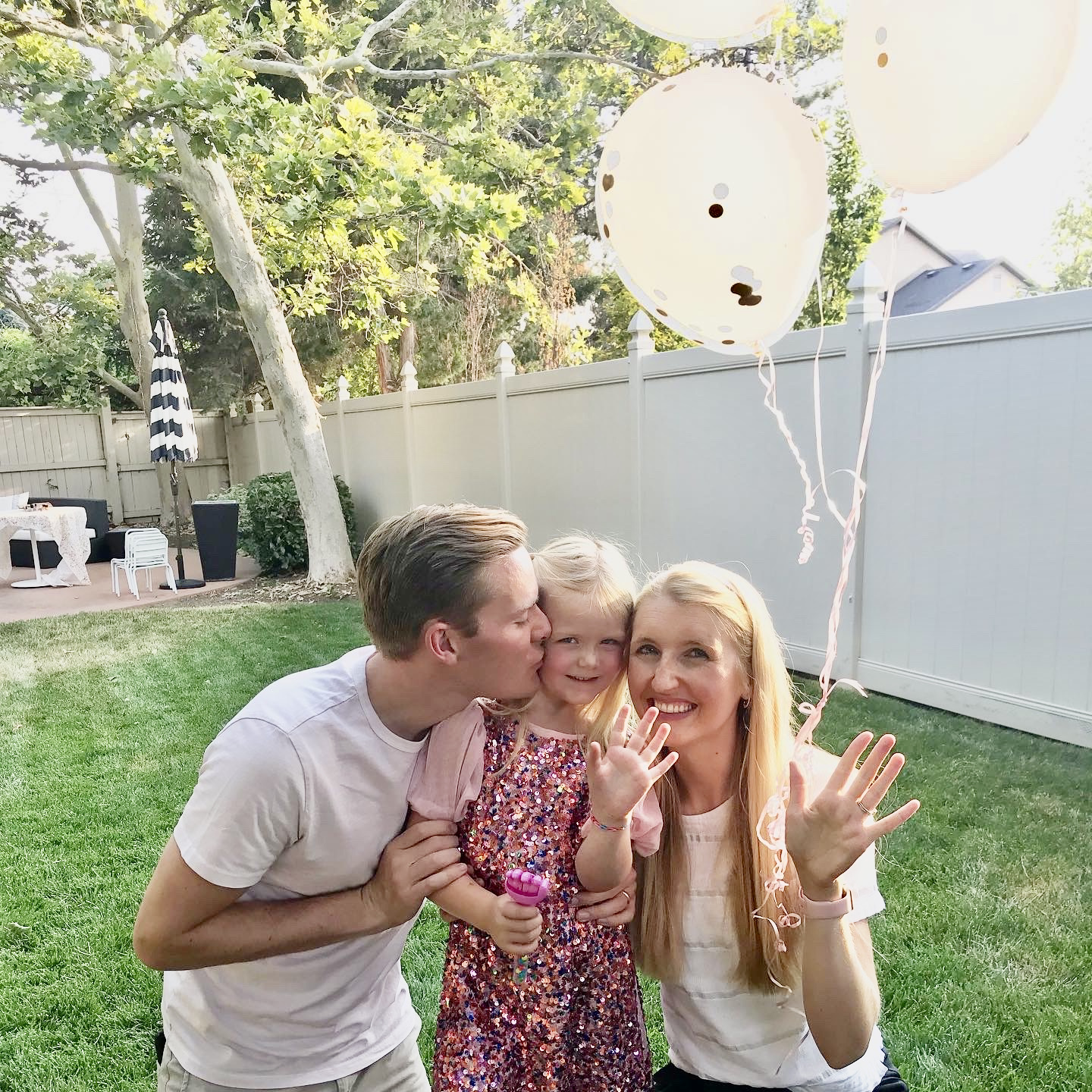 Rea at FIVE!

Favorite things to do: sing, dance, swim, play dates, school, bike
Favorite friends: Kate Palmer, Brook, Eleanor, Lettie, all cousins, Calli, Cece and neighbors, Molly, Lucy, Poppy!
Favorite foods: Pepperoni pizza, pesto sandwiches, pesto bowtie noodles, tomatoes, grape nuts, Cafe Rio, Chik fil a, caesar salad :)
Favorite treats: Maple bar donuts, snickers, bubblegum, chocolate covered almonds
Favorite book: Fancy Nancy and BOB Books
Favorite TV Show: Cocomelon / Peppa Pig/ Daniel Tiger
Favorite Movie: Annie / Frozen 2
Favorite Song: The Sun Will Come out Tomorrow
Favorite thing to say: "So random / so boring" but used in wrong context haha
Favorite toy: Trampoline, Blocks, roller coaster
Favorite People: Gaby, Paris, Brook, Wells, Daddy Chase, Lydi
Favorite games: Chess, Taco Cat Goat Cheese Pizza, Candyland
How was birthday celebrated:
We had a fun "sparkle party" with a talent show while in Utah with friends and cousins there! Then for the actual day we were in the Tetons and had a fun camping celebration!
From Dad:
Reagan! I cannot believe you are turning 5 years old! You're becoming super disobedient already. I've told you so many times to grow down, but you keep growing up. Nothing I do can stop that, so I'm trying to soak up every minute with you before you are too old to cuddle and kiss goodnight. In fact I am writing this as we are laying in the tent cabins in Jackson. Your papa is snoring and because you played so hard today your sleeping soundly through what sounds like the return of his grizzly bear attack in our camp ;)
It's so fun to see you getting older and learning new things. You ask me about 200 questions a day and I do my best to answer every one of them but by the end I have to start making up answers because they're beyond me. Don't ever lose that curiosity okay?
I also am living seeing you blossom into a little lady. You're about a foot taller than any other 5 year old. Everyone thinks you're at least 6 or 7. You love it too. I hope you'll still love it when it takes a while for others to catch up to you, but use your height, good looks and charm to influence others and be a good example to your friends. They'll literally always be looking up to you so don't let them down.
Your mom and I love you so much it hurts. You've become so attached to us this summer that I think all of us are going to cry rivers when we drop you off at kindergarten in just one month! We've had the most amazing summer and you have been the biggest helper and best big sister.
I love you so much and admire all you're becoming. I have no doubt you're going far in this life girl and I can't wait to hear my name in an EGOT acceptance speech!
Happy 5th birthday with so much love from your Dad!
---