wells 9 months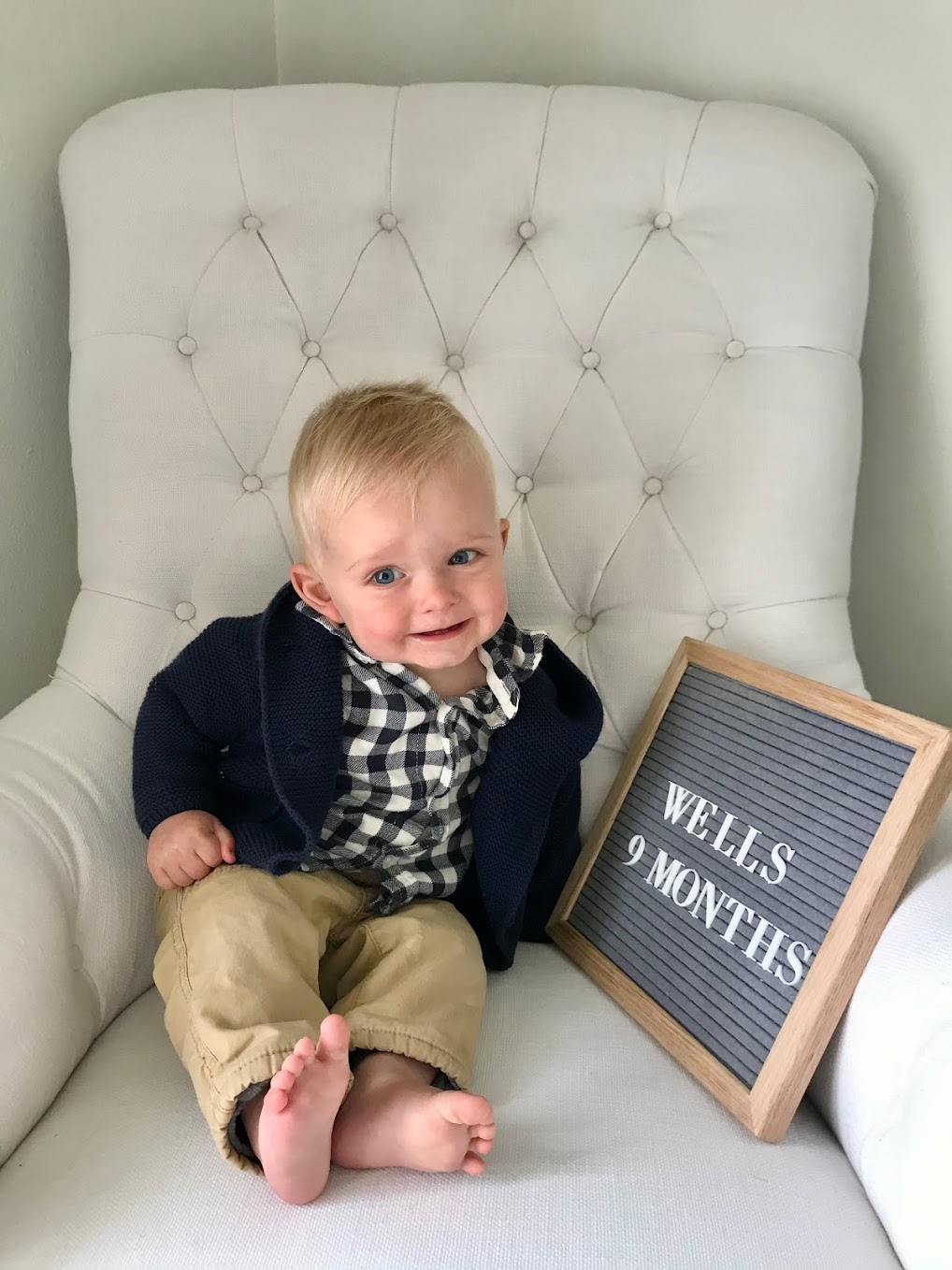 head: 45.5 cm (66th percentile)
height: 29.5 inches (91st percentile)
weight: 17 lb 7 oz (14th percentile)
doing so great even as we're traveling and on the road all summer! easy happy guy.
climbing stairs now, waving, clapping, jabbering and copying us when we say 'bye bye' 'dada' 'mama' etc.
bottom two teeth are in, and top two are on the way!
i'm truly in love with this little blue eyed boy. he's everything i could have dreamed of in a baby boy, and we can't get enough of him. we all light up and he's just so happy and cute. he is far ahead of his stage with his moving and jabbering and basically just trying to keep up with his big sisters. he makes life so gun and has added so much to our family. love every minute with him and can't wait for the summer ahead!
---