tomato pudding bake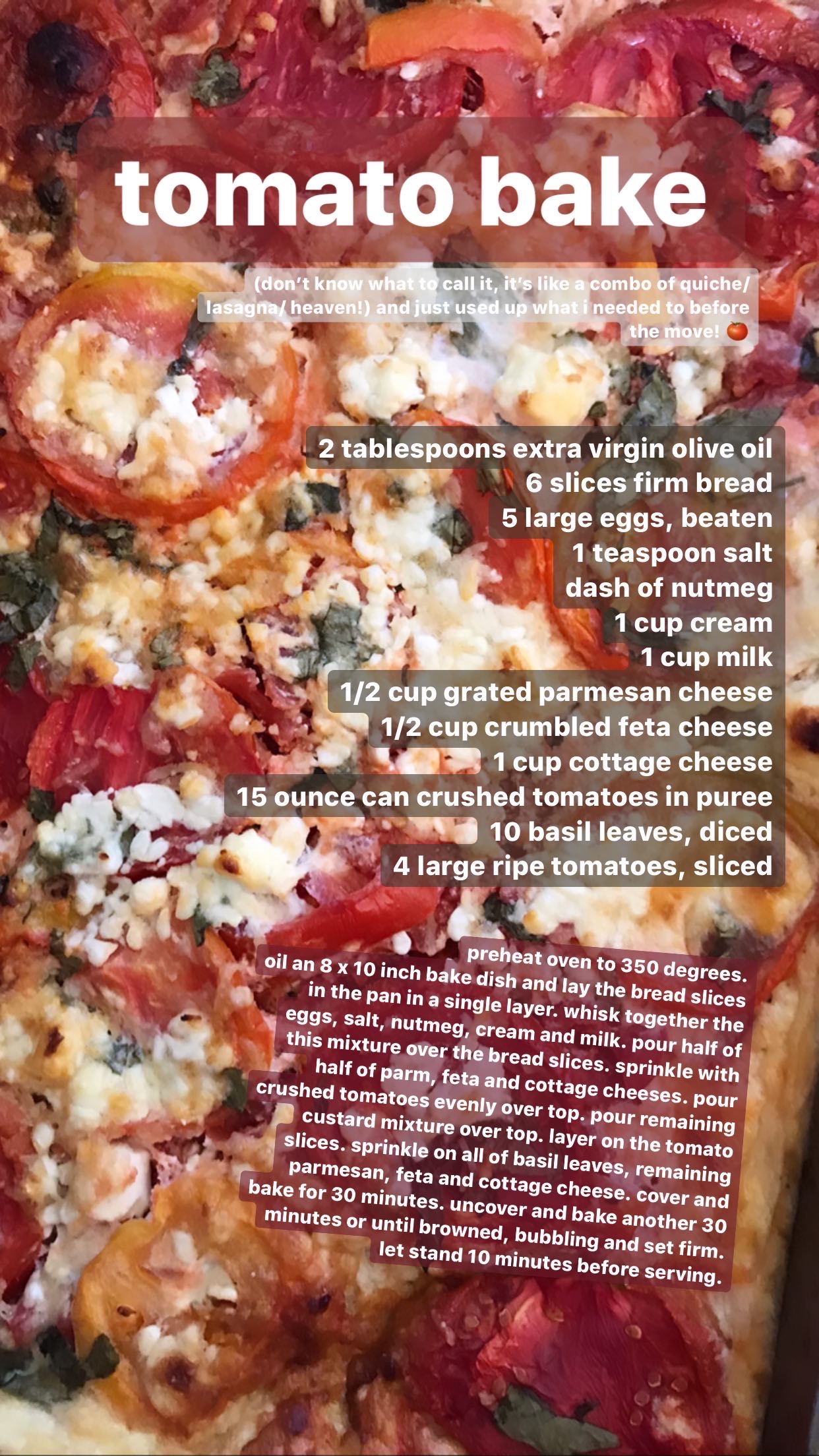 I don't know quite what to call this, it's like a combo of quiche/ lasagna/ heaven!) and just used up what i needed to before our move! We had some amazing juicy garden tomatoes in the back, and all of this cheese in our fridge and this came out of it. We LOVED it.
2 tablespoons extra virgin olive oil
6 slices firm bread
5 large eggs, beaten
1 teaspoon salt
Dash of nutmeg
1 cup cream
1 cup milk
1/2 cup grated parmesan cheese
1/2 cup crumbled feta cheese
1 cup cottage cheese
15 ounce can crushed tomatoes in puree
10 basil leaves, diced
4 large ripe tomatoes, sliced
Preheat oven to 350 degrees.
Oil an 8 x 10 inch bake dish and lay the bread slices in the pan in a single layer. Whisk together the eggs, salt, nutmeg, cream and milk. Pour half of this mixture over the bread slices. Sprinkle with half of parm, feta and cottage cheeses. Pour crushed tomatoes evenly over top. Pour remaining custard mixture over top. Layer on the tomato slices. Sprinkle on all of basil leaves, remaining parmesan, feta and cottage cheese. Cover and bake for 30 minutes. Uncover and bake another 30 minutes or until browned, bubbling and set firm. Let stand 10 minutes before serving.
---