stacked enchiladas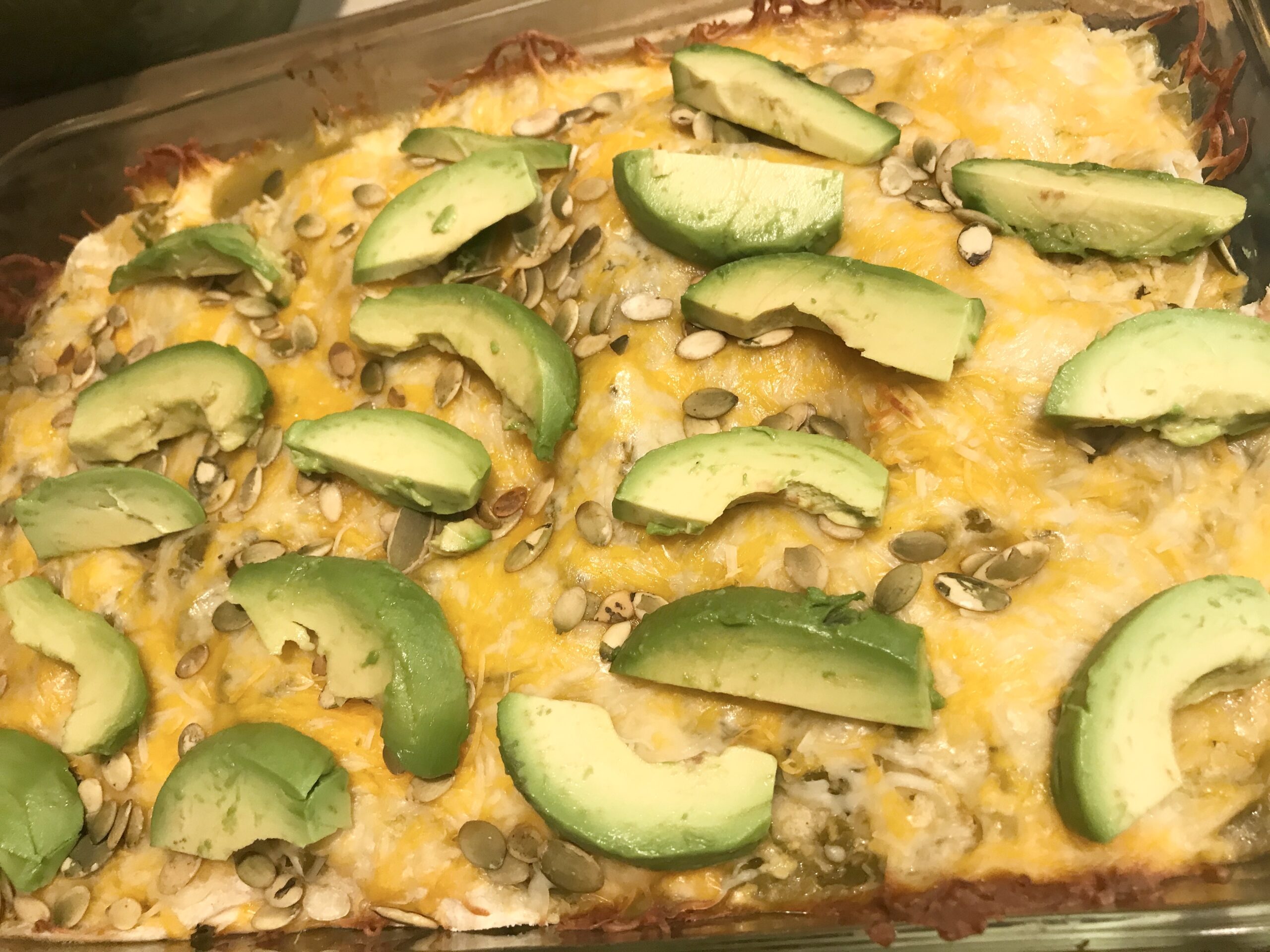 There are endless good enchilada recipes out there, but this one was worth saving because it's so much easier and so good! It's from my friend Maria's cookbook which is full of winners!
2.5 cups salsa verde
14 corn tortillas
4 cups shredded rotisserie chicken
3 cups shredded monterey jack or mexican blend cheese
For topping: avocado slices, fresh cilantro, pepitas, queso fresco
Spray a 9×13 baking dish with cooking spray. Spread 1/2 cup of the salsa verde on the bottom of the dish. Arrange corn tortillas along the bottom, enough to cover (you might have to tear some in half to fit best in your pan).

Top with 2 cups shredded chicken, 1 cup salsa verde, and 1 cup shredded cheese. Repeat with another layer of tortillas, chicken, salsa and cheese, then finish with a third layer of tortillas and the last 1 cup of cheese. You might have some leftover tortillas depending on size of pan!
Spray a piece of foil and cover enchiladas. Bake for 30 minutes. Remove foil and bake 5 minutes longer until cheese is melted and bubbling.
Top the enchis with any toppings you like (we love fresh avocado slices, pepitas and cilantro with sour cream on the side). Slice into squares and serve!
---