pistachio cookies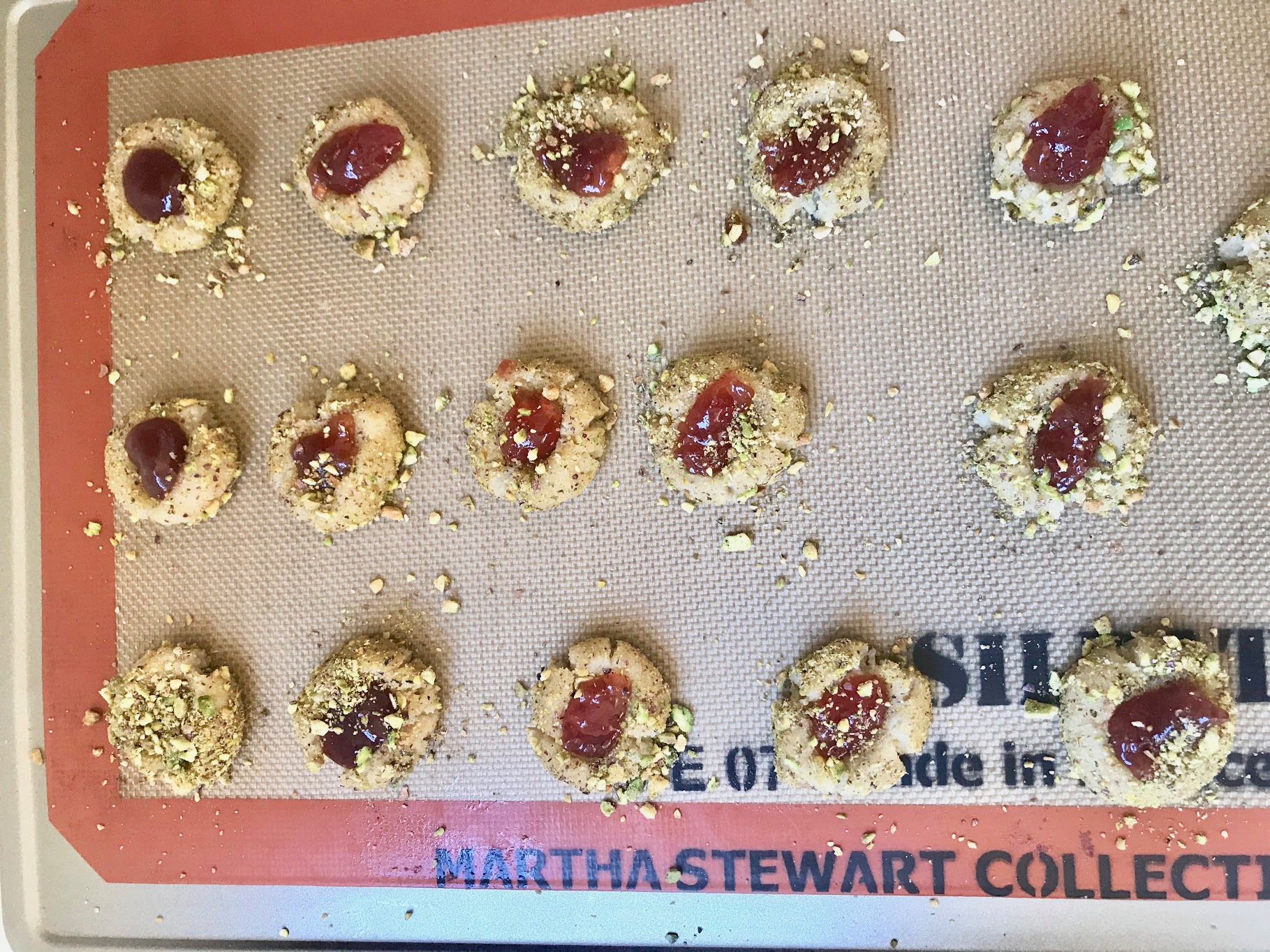 these are some of the best little decadent, elegant treats ever! so unique yet also SO simple and also healthy! chase says they taste straight from a french bakery – haha! if you want to go even cleaner, make your own chia jam. otherwise spoon in your favorite flavor jam on hand!
Pistachio cookies
1.5 cups blanched almond flour
¼ cup coconut oil, melted
¼ cup pure maple syrup
¼ teaspoon salt
¼ cup shelled pistachios
1 cup raspberry or strawberry jam (can make chia jam with equal parts raspberries + chia seeds)
Stir together this almond flour, coconut oil, maple syrup, and salt in a bowl until mixed into a thick dough. Form the dough into a ball and wrap with plastic wrap. Refrigerate for an hour or up to 24.
When dough is ready, preheat oven to 375 and line a baking sheet with a silpat or parchment paper. Pulse the pistachios in a food processor until crumbly. Spread them onto a plate.
Form the chilled dough into balls, about 1 generous tablespoon each. Roll each ball into the pistachio crumbs and place on baking sheet. Make an imprint in the center of each cookie with your thumb. Spoon jam into the center of each cookie. Bake for 12-14 minutes until the cookies are light golden brown around the edges. Let them cool for 5 minutes on baking sheet before cooling on a wire rack. ENJOY!
---