skillet fajitas !!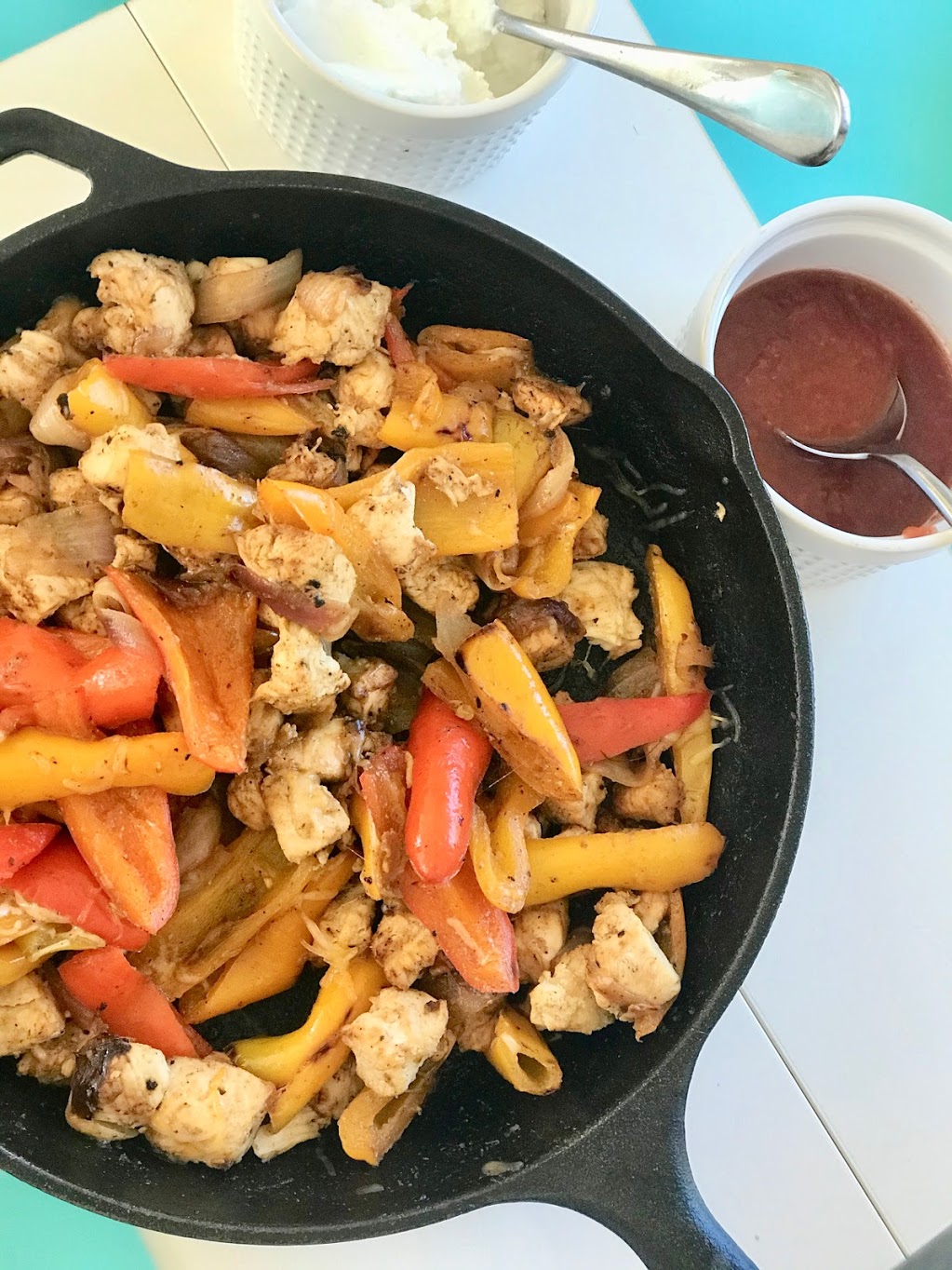 one of my favorite meals in the world. this is so good served alongside tortillas and toppings, or you can change it up and add quinoa to make it a fajita quinoa mix and skip the tortillas! either way, so flavorful and just right!
for the fajita mixture..
1 lb boneless skinless chicken breasts
2 tablespoons lime juice
3 tablespoons olive oil
1 garlic clove, minced
½ teaspoon salt
½ teaspoon ground cumin
½ teaspoon chili powder
½ teaspoon red pepper flakes
1 red bell pepper, medium dice
1 yellow pepper, medium dice
1 red onion, medium dice

for the rest of it…
1 cup quinoa
2 cups shredded cheese, divided
1 ½ cups salsa
salt and pepper to taste

slice the chicken breasts into cubes, about 1 inch. Combine the lime juice, olive oil, garlic, salt, cumin, chili powder and red pepper flakes in a bowl and whisk to combine. Add the chicken and marinate for 1 hour.
Heat a large cast iron skillet over high heat. Add a tablespoon of olive oil. Add the chicken mixture, marinade included, and sauté until fully cooked. Using a pair of tongs, remove the chicken from the skillet and add the vegetables. Sauté until tender and charred. Add the chicken back into the cast iron skillet and toss to combine. Remove from heat and set aside.
Meanwhile, preheat the oven to 375 degrees F. Cook the quinoa according to the package directions. Once cooked, remove from heat and transfer the cooked quinoa into a large bowl. Fold in the chicken fajita mixture, 1 ½ cups of the shredded cheese, and salsa. Season the entire mixture with salt and pepper and stir to combine.
Lightly spray a large skillet with non-stick spray, and transfer the mixture into the baking dish. Top with the remaining shredded cheese and bake for about 20 minutes until the top layer of cheese is bubbly and melted. Remove the baking dish from the oven and garnish with green onions and serve.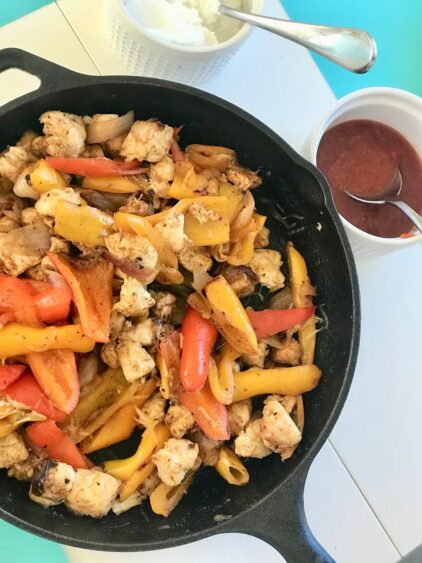 ---