December 2019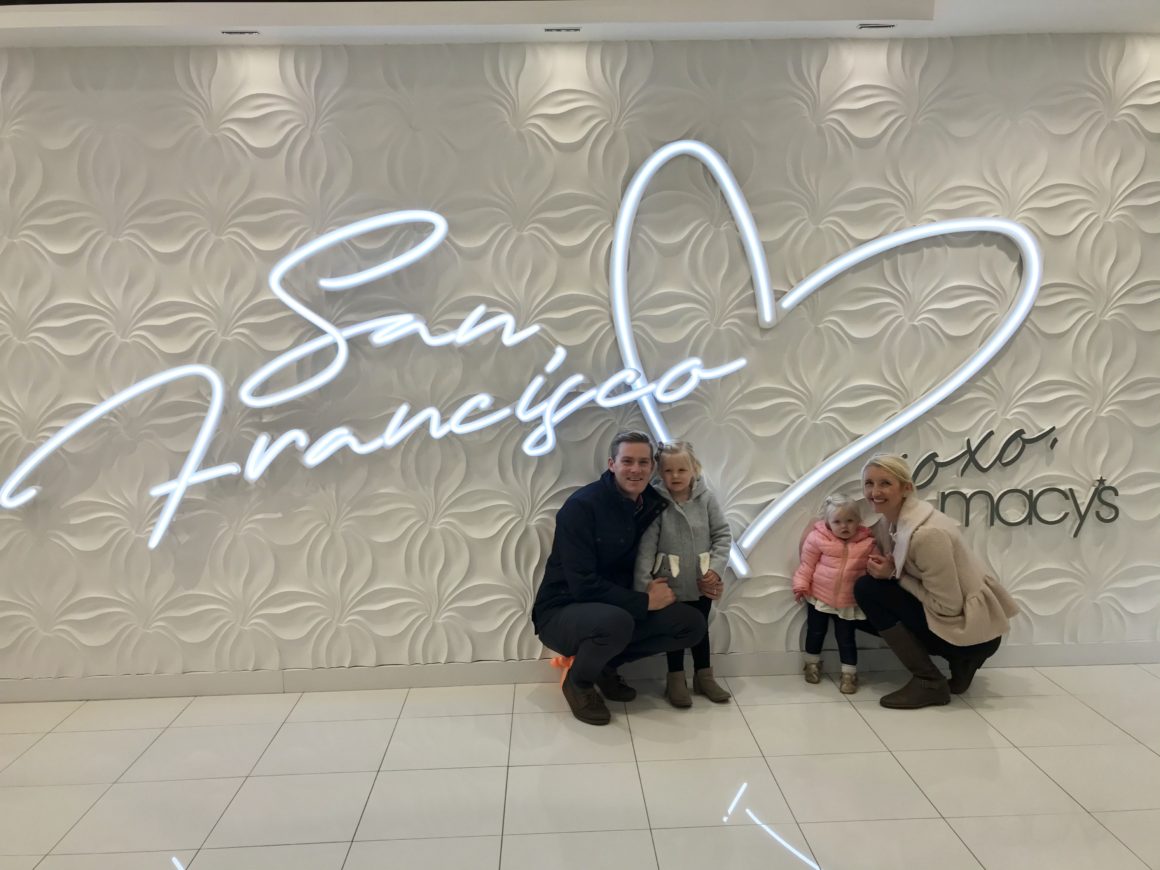 December was fabulous and so so full. It should count as 2 months at least, for how much everyone packs in…especially with us celebrating at home in the Bay and then going to Utah! This may have been our last year going home before Christmas, but it was so fun how we did it this time. I have lots of photos from Utah Christmas, but first sharing some of December in the Bay…

• Getting our Christmas tree picked out in the pouring rain, and decorating together in our home!
• Great Dickens Christmas Festival, Union Square Tree Lighting, and all the city Christmas things
• Hiding Jingles the Elf every night and both girls being so excited to find him each day.
• Saying goodbye to our darling au pair Angie as she headed back to Colombia!
• SF night for Lindsay's birthday, doing dinner + Donna Summer musical
• Family visiting for the Utes PAC-12 Championship game…which they lost :(
• Crèche opening!
• Reagan's winter ballet recital … and my parents in town for it too!
• Dinner at the Knudsens, always the best
• Lots of CorePower Yoga
• Forest School with the girls!
• Mountain View Tree Lighting
• MoBro Holiday dinner at the Hansens
• Favorite Things night at Linds'!
• Chase in OC for work
• Work holiday parties
• Cute ward Polar Express Christmas breakfast!
• Dinner and Live Nativity with Baumans
• Sock skating at the Children's Museum
• Filoli Holiday strolling
• Off to Utah for plenty more Christmas fun, all to come!
Before pictures, I wanted to share this mantra that I loved having in my mind all month, shared by Kristin Andrus:
— People over presents
— Music over mayhem
— Spirit over stress
— Friendship over fancy
— Service over Santa
— Family over frantic
— Jesus over jealousy
— Togetherness over tinsel
— Better over busy
---