Butternut brussels sausage bacon sheet pan meal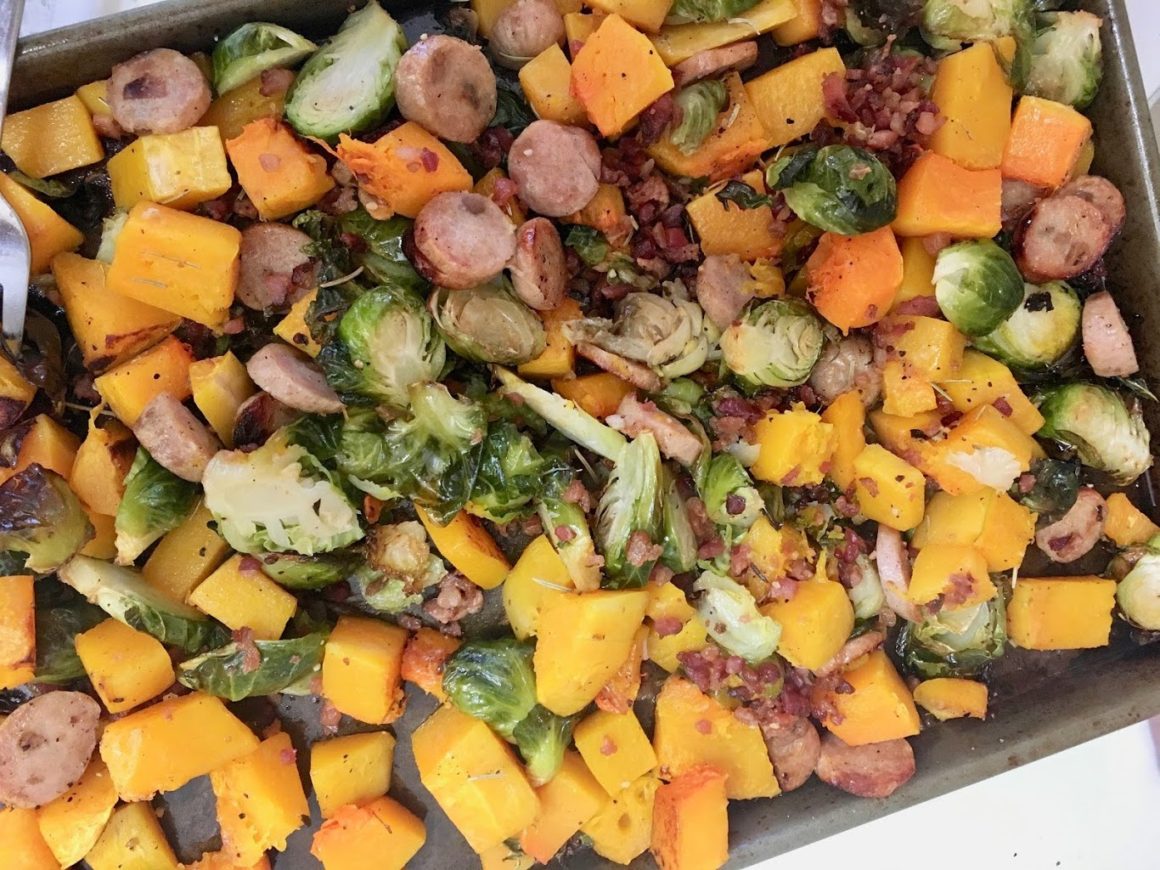 This is the perfect easy sheet pan meal, especially in the fall…but great anytime! It is seriously a favorite that everyone loves when we make it!
Ingredients
4 fully cooked chicken sausage links, sliced (your preferred flavor- we love chicken apple sausage)
4 slices cooked bacon (I use crumbled bacon from Costco which makes it extra easy)
1 1/2 cups diced butternut squash (you can use pre-cut or dice your own)
1 1/2 cups diced or shaved brussels sprouts
1 clove garlic, minced
salt and pepper
2-3 sprigs rosemary
2 tbs extra virgin olive oil
Instructions
Heat oven to 425.
Toss the chicken sausage, butternut squash, brussels sprouts, and minced garlic, together on a baking sheet and drizzle with olive oil, salt and pepper.
Spread out in single layer on the baking sheet , sprinkle with a little rosemary and roast for 25 minutes, stirring half way through. Cook until the vegetables are fork tender or even slightly browned (if you like that!)
Toss in the bacon crumbles and cook for another 2-3 minutes.
Serve!
---