Cousin Will's Visit!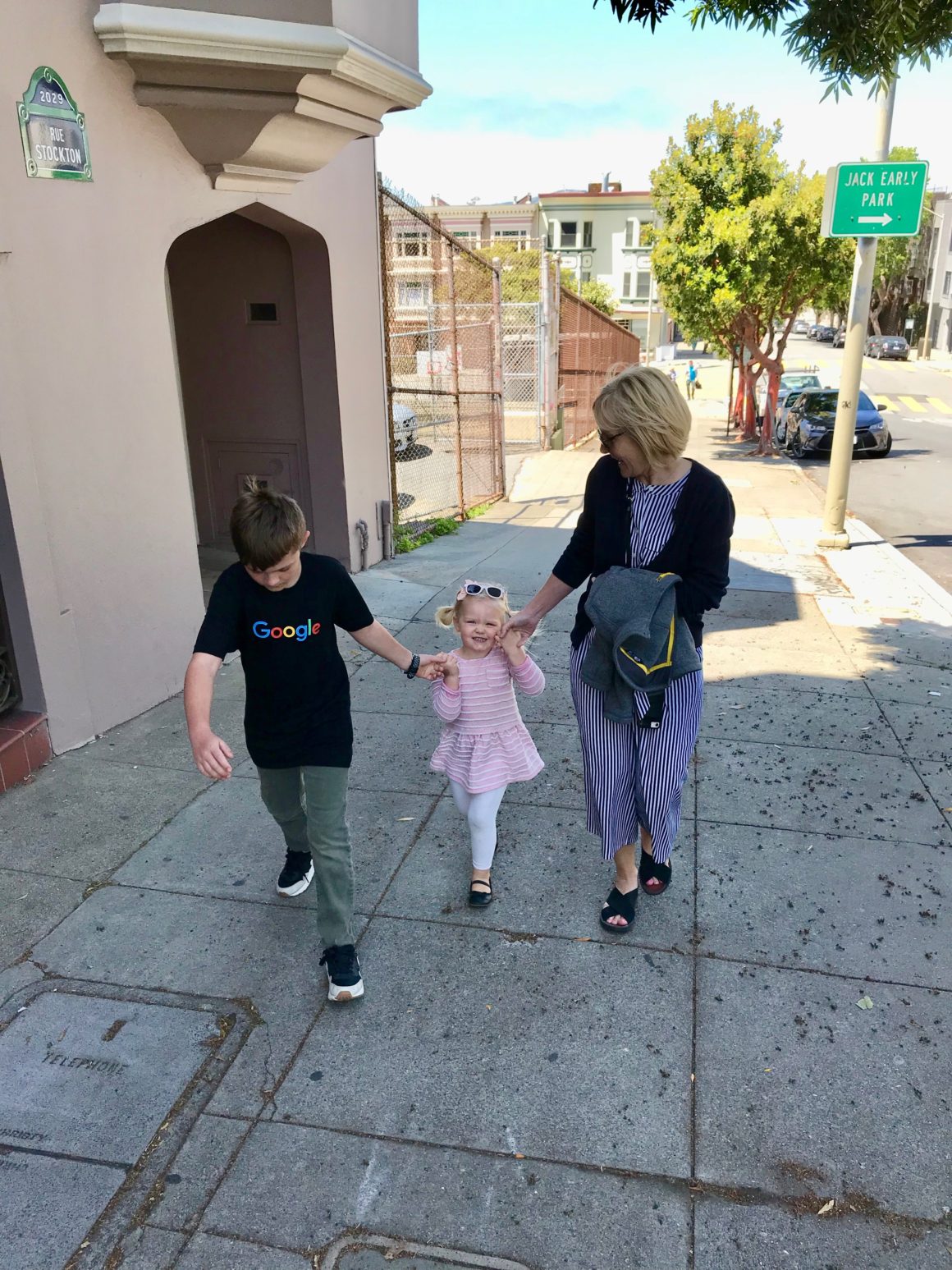 It was the best to get our little nephew Will out for a visit to see Google and San Francisco! Chase had been wanting to do this for a while and bring him to Google, and it was so special and fun! We want to make this a tradition to have individual cousin visits. It was so bonding and cute to see Rea soaking up the one-on-one time with her older cousin. Chase's cute mom came out with him and we all had the greatest time! He came with a notebook full of his questions about Google, and a list for SF! Our time together included:
– Playing in the backyard
– Homemade pizza at home!
– Lots of puzzle playing thanks to Mimi always bringing the best gifts
– Will's day at Google with Chase!
– Stanford Campus tour
– Farmer's Market night and dinner
– Exploratorium!
– Will touring Alcatraz
– Fisherman's Wharf
– Seeing the seals at Pier 39
– Walking Little Italy
– Chinatown: Fortune Cookie Factory, egg tarts at Golden Gate Bakery, and trinket shopping
– Story time each night with Will
– Shel helping with the floral arranging YW activity
– Date night with Chase thanks to Mimi being here to tend!
---