chicken pad thai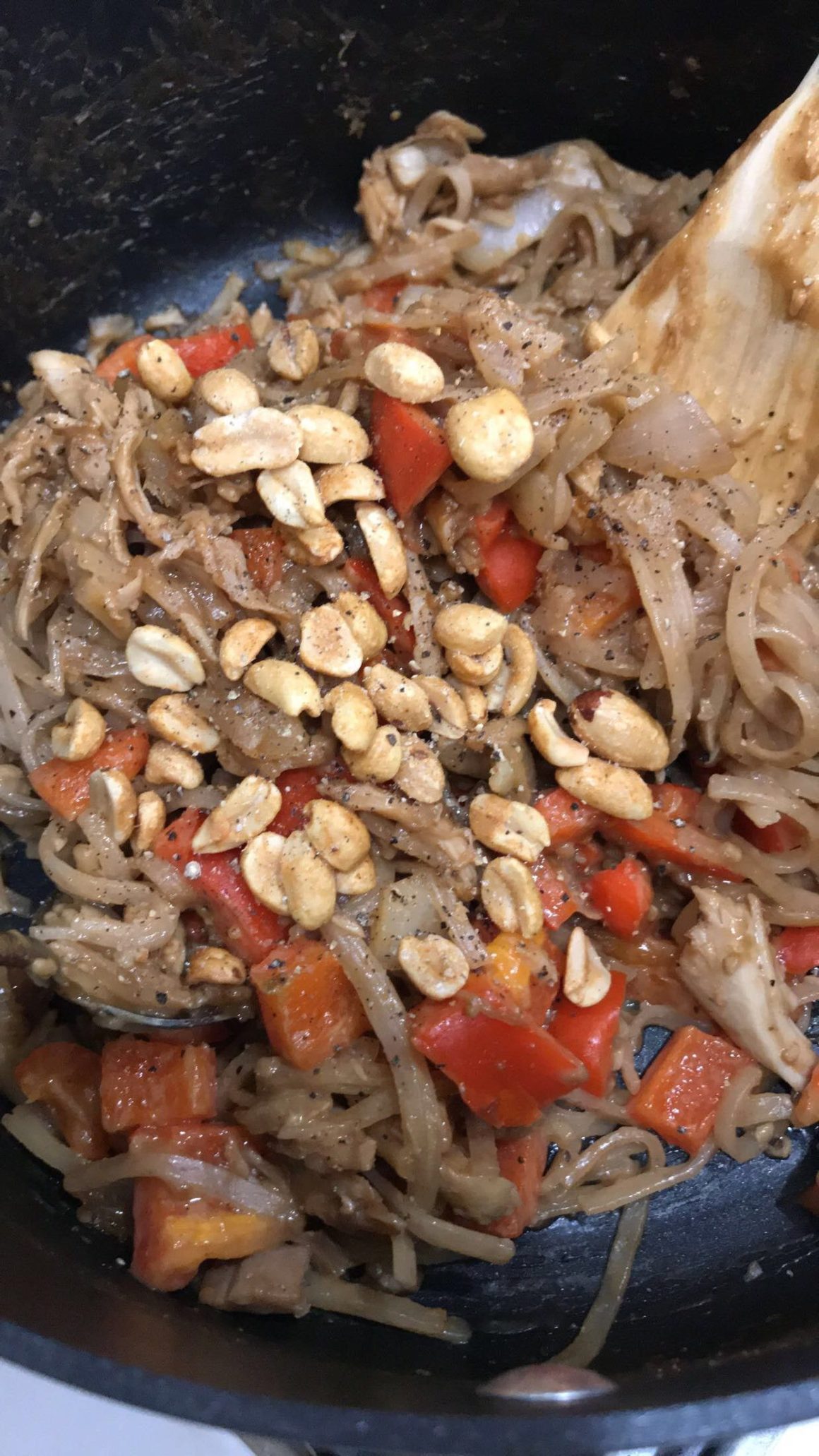 after countless thai takeout friday nights, i finally found a good, simple and healthier Pad Thai Recipes to replace the cartons and have a fresh homemade version! chase loves it and i don't know when we'll next get takeout because we feel so much better after eating this version. i found it through the amazing clean simple eats recipes! it is a little bit smaller recipe (i'd say serves 2 adults) so you can double to have plenty or leftovers.
ingredients
4 oz. uncooked pad thai brown rice noodles
1/4 cup natural peanut butter
1/4 cup rice vinegar
2 Tbs soy sauce or coconut aminos
2 Tbs honey
1 Tbs minced garlic
1/2 cup fresh minced yellow onion
3-4 chopped chicken breasts, cooked or raw
2 cups chopped red bell peppers (or any veggies you like..I sometimes use a bag or stir fry veggies and toss in)
1 cup sliced green onions (optional)
2 cups bean sprouts
For topping:
Sprinkle of peanuts
Lime juice
Fresh cilantro
Salt and pepper
Directions
Cook the noodles according to package directions. Drain and set aside.
Whisk peanut butter, rice vinegar, coconut aminos and honey in a bowl. You can thin out the sauce with a little water if needed.
Spray a skillet with cooking spray and add minced garlic + onions. Add chicken to the skillet now if raw, and cook until golden brown and cooked through. Otherwise, add cooked chicken with noodles at the end.
Add veggies and sauce, cook until tender (add chicken now if already cooked). Add the noodles last and stir.
Serve in bowls topped with peanuts, lime juice, cilantro, and salt + pepper.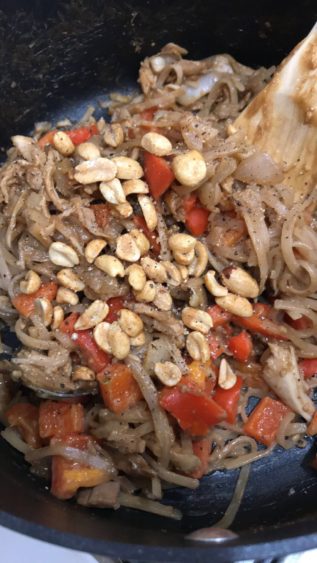 E N J O Y!
---