Checking into The Inn at 2nd & C, Eureka!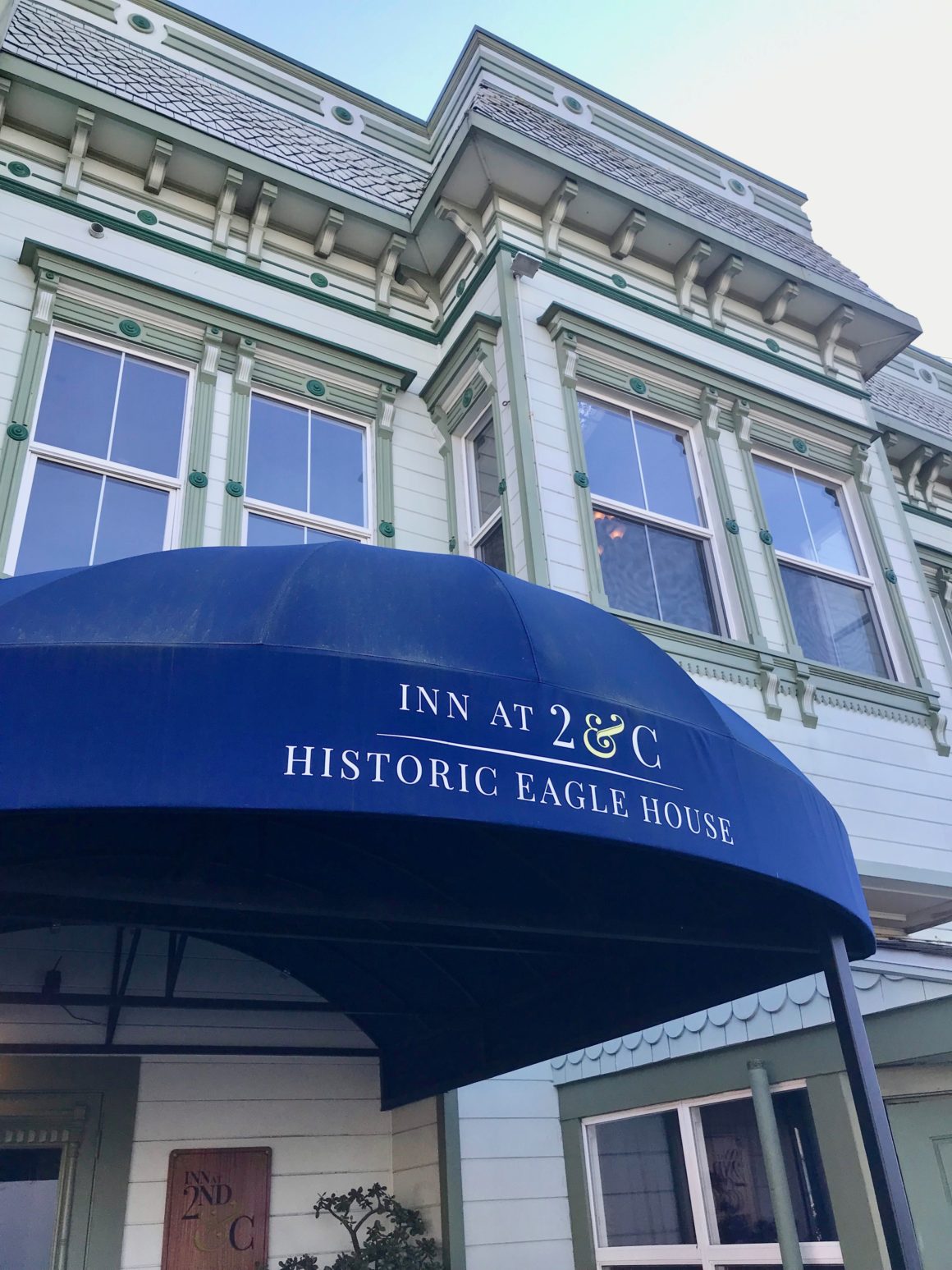 If you're stopping through Eureka on a North Coast road trip, this is a charming place to stay. We happened upon this bed & breakfast inside of the historic Eagle House in town while researching another trip — and once we saw the pictures and heard about it, I couldn't get it out of my mind! We finally made plans to visit Eureka and stay here, and the whole trip was dreamy..including this inn. It feels so special and cozy, each room being unique. Just the building itself is a fun sight in town, so staying here is an extra bonus! The owners are two sisters who have put their touch on this old building, keeping the charm and history but allowing for the best kind of updates… bedding, soaps, a yummy breakfast, and more plans in the works. We met visitors from all over while staying here, and loved the welcoming vibe and location right on the waterfront. Fun fact, Bill Murray once stayed here too!
Little Reagan keeps asking when we can go back to this hotel. It was a dream and fun memory for all of us! It felt like we stepped back in time and we'll never forget it!
Thanks for having us, Inn at 2nd&C!
xo
---