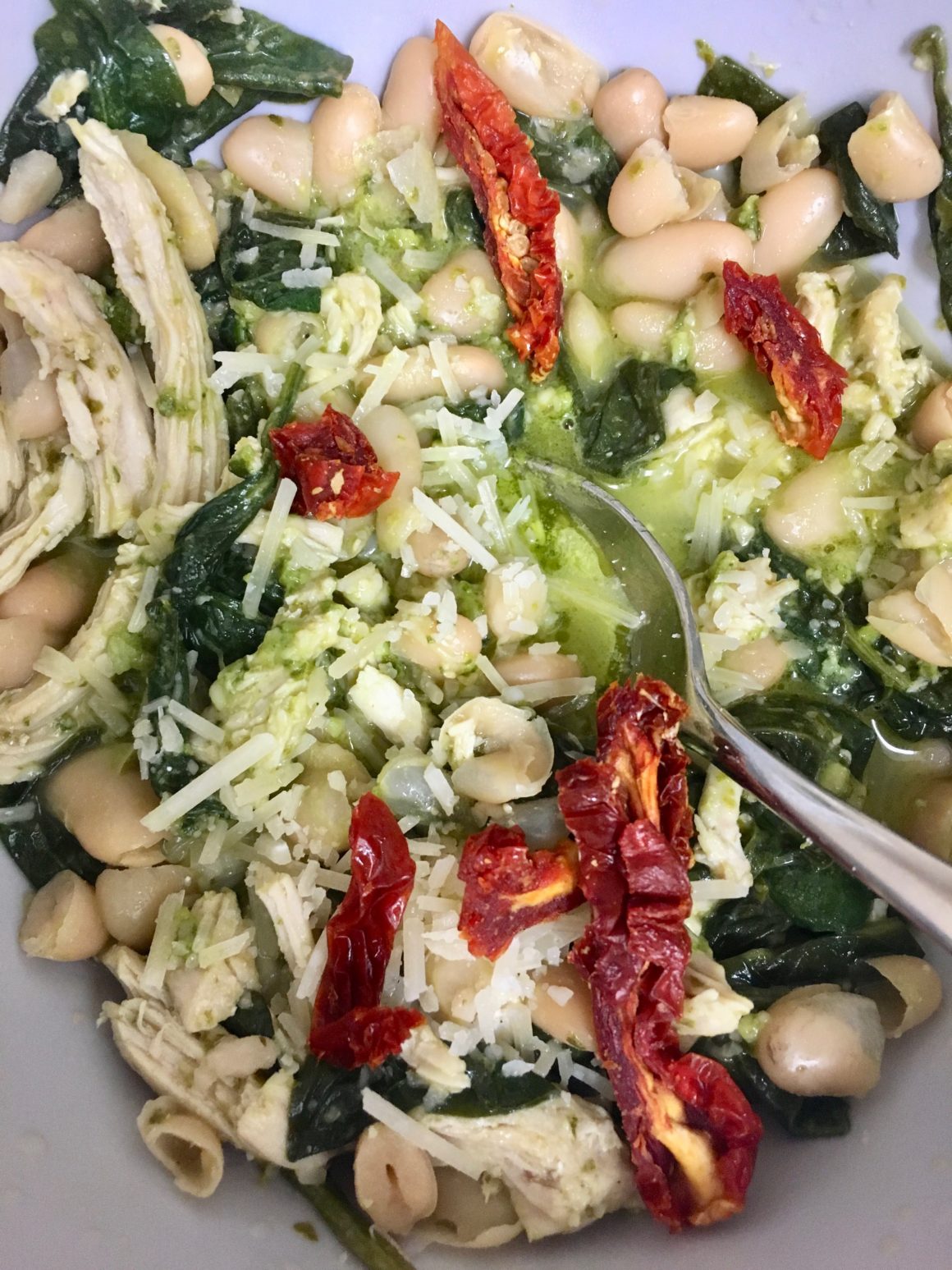 ---
This is a yummy and different taste of peso when you don't want pasta. Love an easy soup to throw together!
INGREDIENTS:
4 cups chicken stock
3 cups fresh spinach
2 cups shredded cooked chicken
2 (14 ounce) cans white cannellini beans, rinsed and drained
1/3 cup pesto 
grated parmesan cheese, for topping

DIRECTIONS:
Stir together chicken stock, spinach, chicken, and beans in a medium saucepan. Cook over high heat until the soup reaches a simmer. Reduce heat to medium, stir in the pesto, and let the soup continue to simmer for 2 minutes.
Serve warm, topped with Parmesan cheese!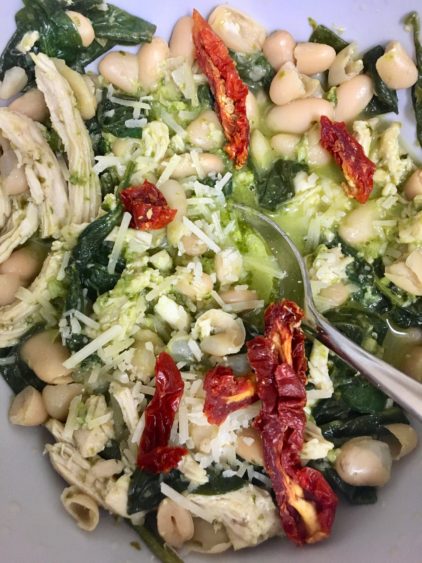 ---