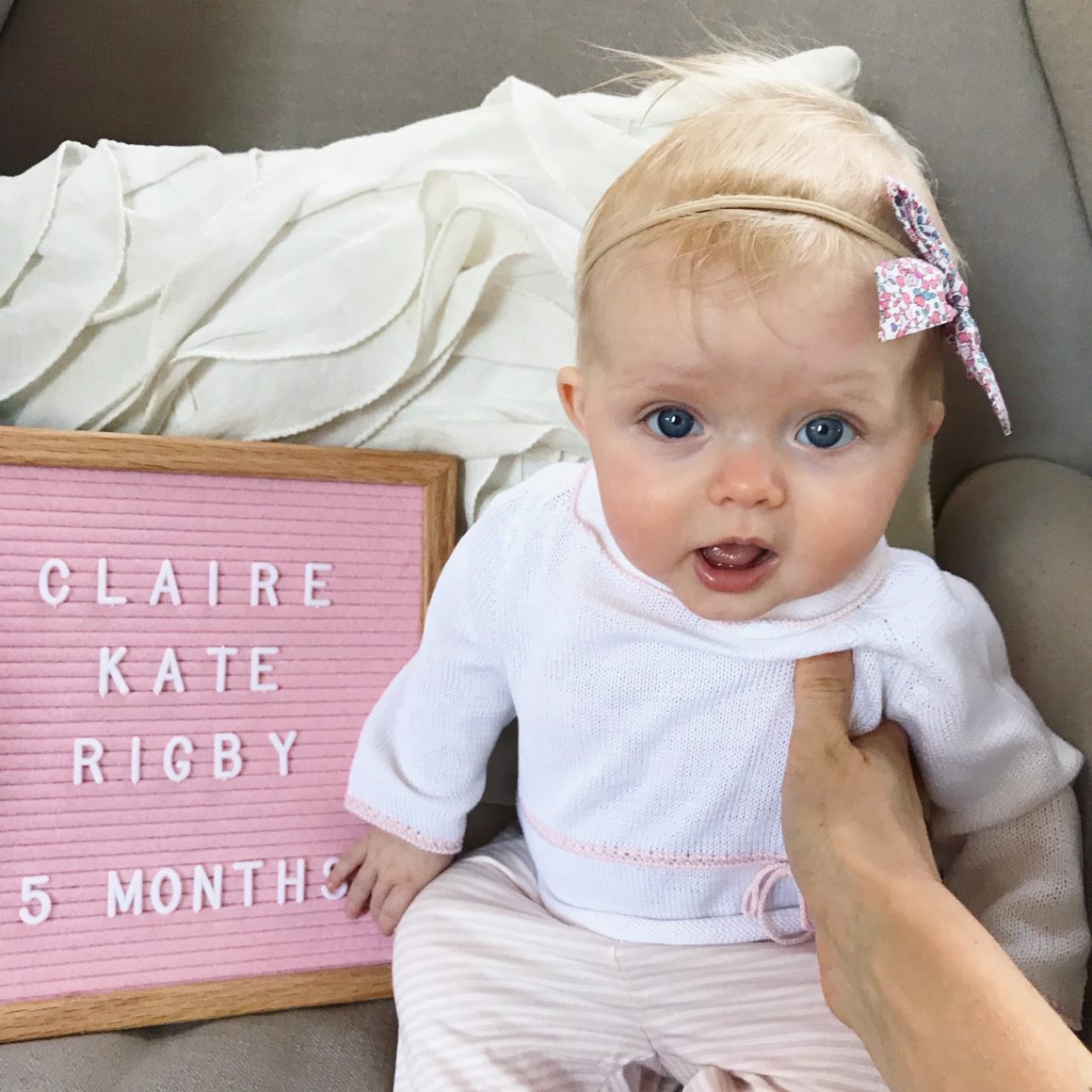 ---
5 months feels way too close to 6 months which is half a year which is flying! we love our little bebe and it really is so fun to see her grow with each passing day. i love how she can interact with reagan more as she gets older, and she makes us all smile :) we love her vibe of contentedness and the way she fits into our family. this month has been a little harder on claire because she had her first bad cold, cough, AND cut two bottom teeth all at once!! she handled it all and is now doing much better :) her first christmas was magical, and she is truly a little angel!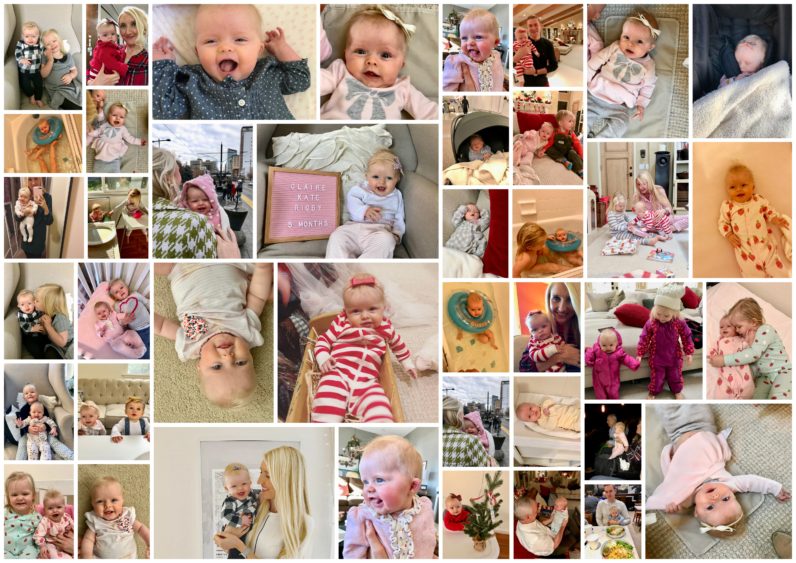 she smiles when she says ANYONE look at her — even a stranger from across a room. she lights up right away!
she has started doing sweet giggles…to peek-a-boo, tickles, funny voices, jumping, and seeing her sister play/ do tricks.
she has the most gorgeous face, and her hands are my favorite …so perfect and tiny.
sleep got off track this month with holidays and travels, but getting back to routine.
favorite ritual is definitely bath time. she smiles and kicks the entire time, and could stay in forever! if she's ever fussy she will calm and be happy in the tub. it's darling! it also wears her out and helps her go to bed easily.
she has started interacting and noticing her big sister reagan more and more…reaching out to touch her face, hair or toys. rea LOVES her baby sis and is so proud to have a little baby to take care of. sweet relationship!
everywhere we go people comment what a little doll she is. couldn't agree more!
xo clairey!
---