Christmas Eve & Christmas 2018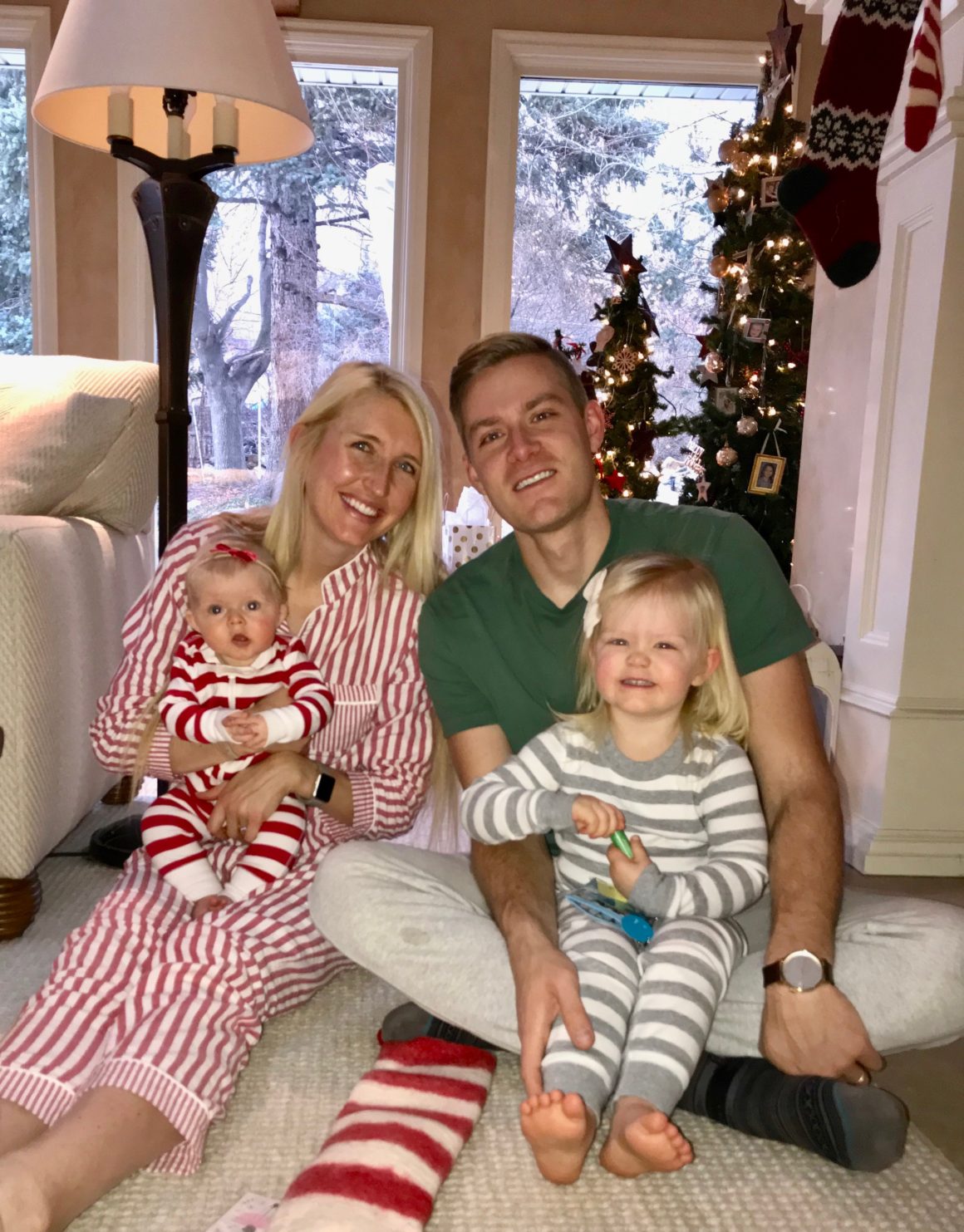 Christmases can seem to blend together through the years, in a good way! The traditions and gifts and food make up the best memories through so many years. This one was special and memorable being baby Claire's first, but I still wanted to write down details of the actual days of Christmas Eve & Christmas:
Christmas Eve 2018:
Breakfast with the Rigbys at Drage's
Hiking/ sledding in Neff's Canyon with Papa & Yaya and Travis & Lilly…Reagan LOVED it!
Christmas Eve dinner at the Dunns with a visit from Santa, singing, a nativity (Rea was the angel and Claire was baby Jesus :)
Amazing dinner dinner of butternut soup, salad, plank salmon, asparagus, mashed potatoes, cranberry cake and chocolate soufflés.
Waking up Christmas morning to the warm fire and Christmas scene at Papa & Yaya's house.
Santa brought the princess sparkly dolls to Reagan, and a princess matching game to Claire. Stockings were full of princess bandaids, chapsticks, clementines, and lots of little toys.
Chase gave me the whole Nest house set with new cameras and a Google Home hub for our new house (the real present of the year ;)
Princess book set from Papa & Yaya, so perfect this year!
Over to the Rigbys for Christmas afternoon and dinner
Making a ballerina for this year's clothespin ornament
Talent show with Reagan singing 'Deck The Halls' and 'Do A Deer,' along with Chase and Paris putting on a rap show ;)
Kid's nativity and Christmas night dinner at Mimi & Papa's
Driving home in a big snowstorm to end Christmas night!
---