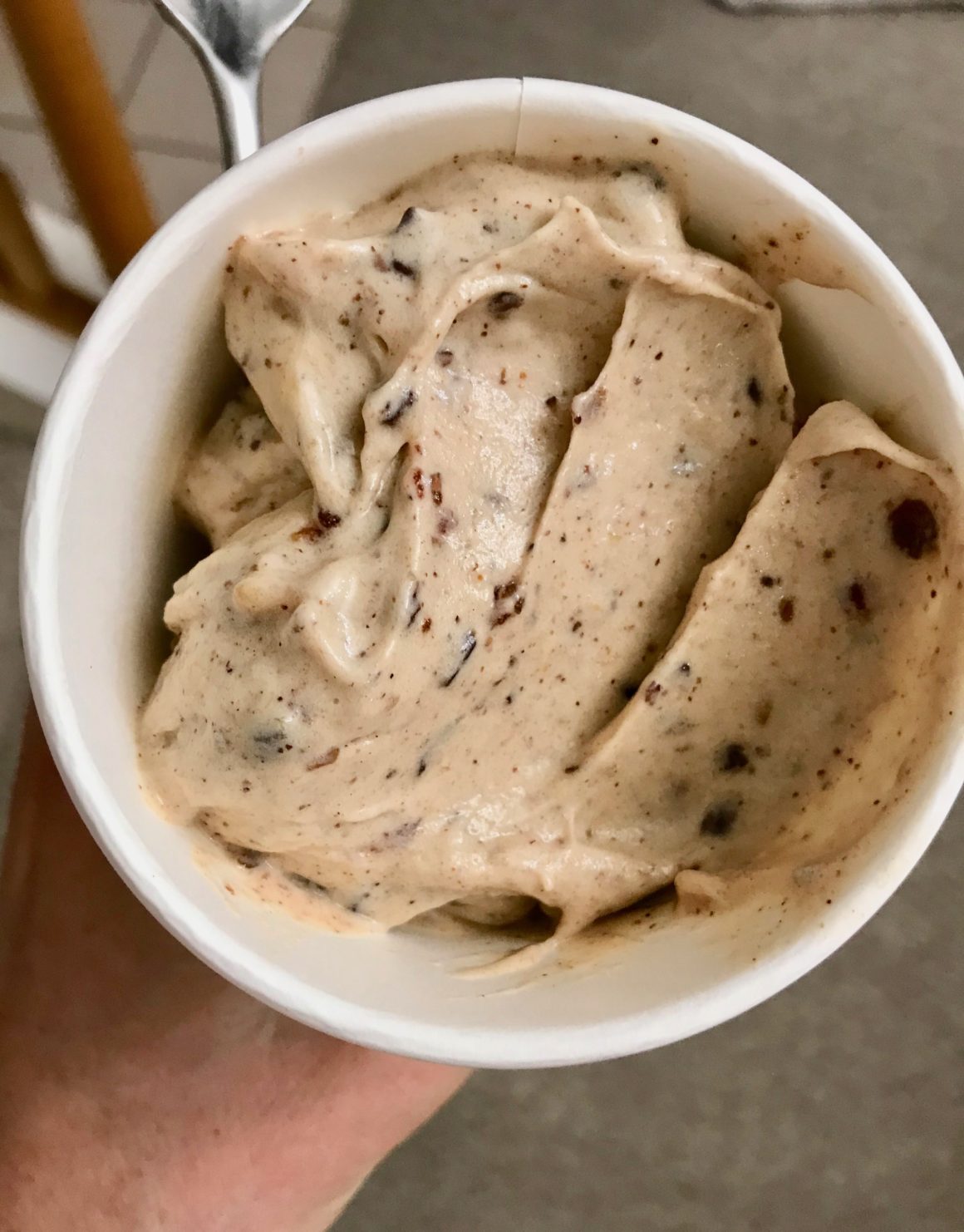 ---
this makes a thick creamy healthy version of ice cream! you can add lots of variations once you've tried it..but this is the basic recipe along with an optional topping!

2 frozen bananas (slice them first, then freeze them)
1 tbsp almond butter
1 pitted date (soak in water for a few minutes before blending)
1-2 tbsp cacao nibs or (chocolate chips)
put the frozen bananas in your blender and pulse through until the banana is roughly chopped.
add the almond butter and date and blend again.
add cacao nibs and blend again.
keep blending…blend, blend, blend! eventually, the magic will happen and it will turn into ice cream!
you can eat it right away or put in the freezer for later!
for a yummy healthy "cookie dough" topping:

7 pitted dates
2 tbsp almond butter
2 tbsp shredded coconut (optional)
2 tbsp cacao nibs
2 tbsp unsweetened almond milk
1/4 cup raw steel-cut oats
blend dates and almond butter in blender or food processor.
add coconut and cacao nibs and blend again.
add almond milk and pulse together.
then, to get the right "cookie dough" texture, add steel-cut oats a little at a time. once it sticks together and is easy to form into little balls, you've added enough.
form cookie dough bites into little balls and put in freezer to firm up.
Serve over your frozen yogurt (or eat alone as a little treat)!
---