Making a children's book with Cuento Books! + GIVEAWAY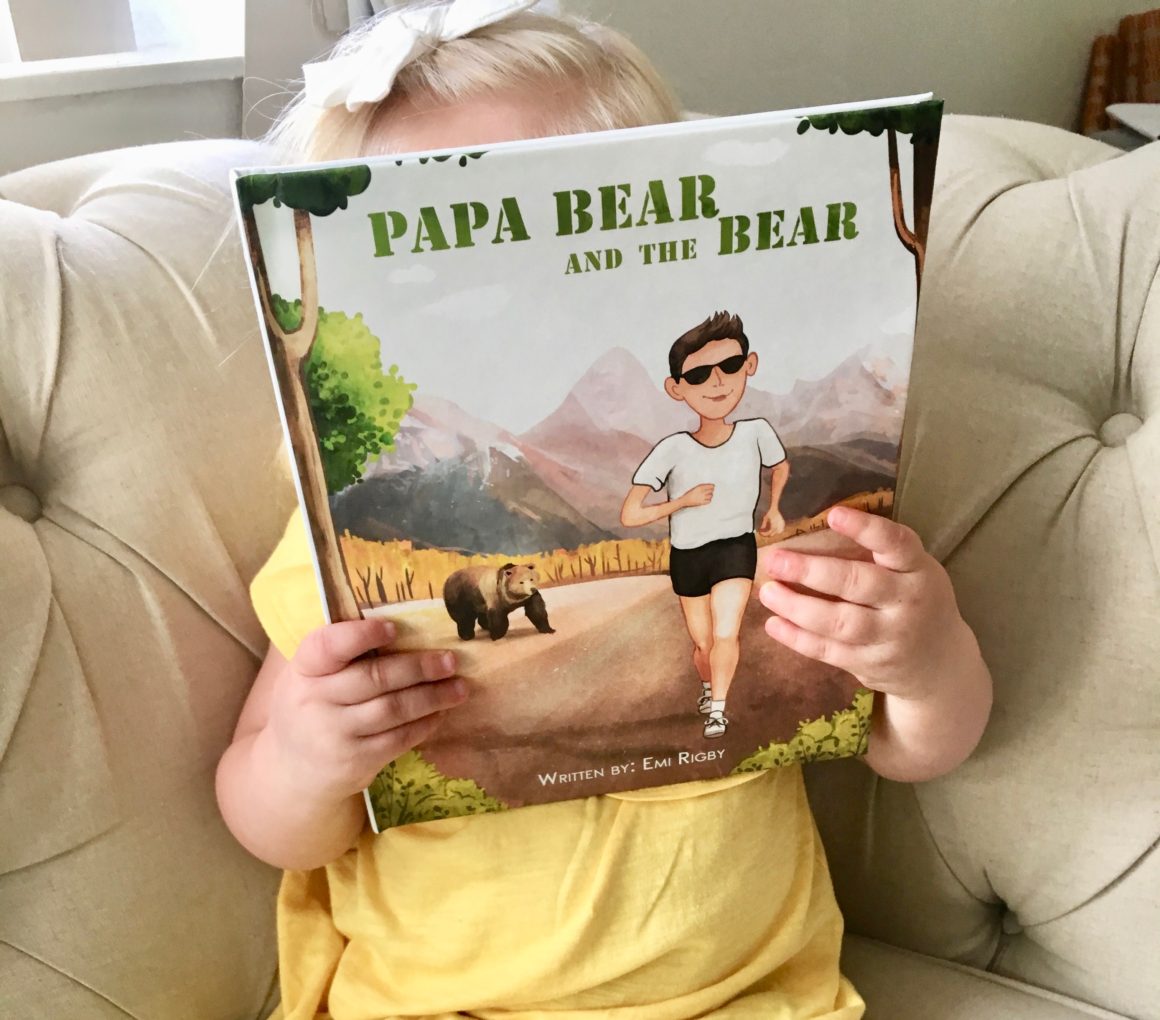 Out of all the special books we have at our house to read with little one, we have a new favorite.
Anyone looking for one of the most meaningful gifts you can give your child or someone else's,
this is for you. My sweet friend Steph has started a company called Cuento Books, which
helps people create custom children's books based off their family, ancestors, and heritage.
She is a darling mom of 2 and is passionate about children learning about their family history.
She and her husband believe that having family stories ingrained help children have a stronger sense
of identity and connection. So, Cuento Books was started to help others create original,
beautiful children's books of their own. Cuento is the Spanish word for story, so how perfect is that?
I loved the idea when I heard it, but didn't realize how truly meaningful it was until I made my own
recently! As I was deciding what to base mine upon, I was first brainstorming our Danish ancestors
and searching for stories that could show their journey to America. While that idea would have been
good and I still may do that in the future, it didn't have quite as close of a connection for me and
I was wanting a more personal feel. Steph suggested using the more recent family history story
of my Dad's bear attack almost 25 years ago. (I wrote all about it here if you don't know about it! :)
I realized that this was the perfect idea, because although the bear story is so familiar to me,
I want my children to know about it in their own way. It is a story that is so important to our
family, one that makes us appreciate my dad's life, the gospel, and how he has shared it with others.
I couldn't think of a story more special for my kids and the little cousins (and future generations)
to have in a book form to learn about their Papa Bear and the miracle that he experienced.
I decided to do this story, and felt a little overwhelmed that I actually had to write the story.
But as soon as we got started, it was so easy! Steph sent me some templates and ideas,
and before I knew it I had easily filled ten simple pages with the story in kid form.
It was actually such a cool experience to take this story I know so well and write
it in a more simple way for a child to understand. I pulled the most important
things and as I saw them on a page, they had even more meaning to me.
I teared up a few times while working on this book!
I also didn't expect the illustrations to really match the people
or situation how I pictured, but they use incredible illustrators and
just from a few photos and directions that I sent, they turned out even
better than I could have expected. I smiled so big (slash cried) when I
first saw the cover and proof of the book. It felt so perfect in a way I can't even
even describe! I got the proof and could see all the details and make a few changes
before it was final, so it really did feel perfect to me. The whole thing only took a few
days once I was really working on it, and before I knew it I had such a treasure in my hands.
What I've loved most so far is that the first time I read this with Reagan, it was like she
already loved and understood that this was a special and personal story. I told her it was
her Papa Bear and she was so into it and has wanted to read it over and over again since.
That has made me so happy, and I know that as she grows older she'll understand and
appreciate it even more! Out of all the books in our house that we love, there's nothing like this!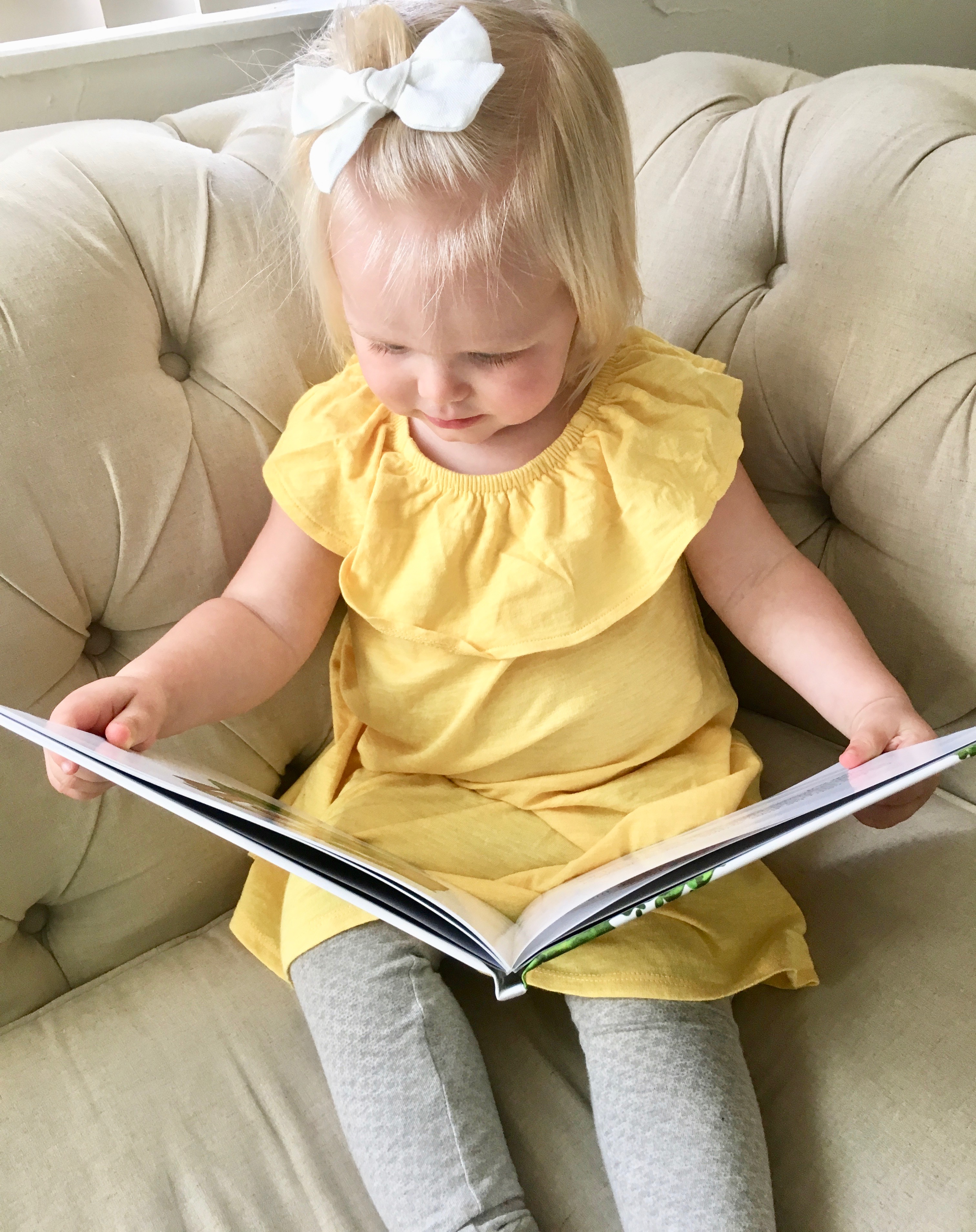 Below are some digital screenshots of the book I wanted to share. The other best part is that
after all the work is done creating it, you can order additional copies off Blurb for just $25.
I know we'll be getting copies for everyone in our family – all the older kids love and know this story!
Last but most importantly for anyone reading this! We are doing a GIVEAWAY for a winner to
get to make your own custom family book with Cuento! It's a $200 value and priceless book to have. ♥
Go to my instagram to enter, follow me and @cuentobooks, and leave a comment telling me what you'd write about!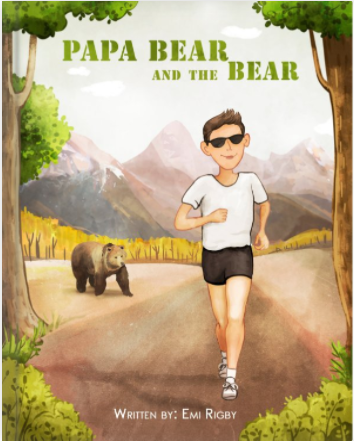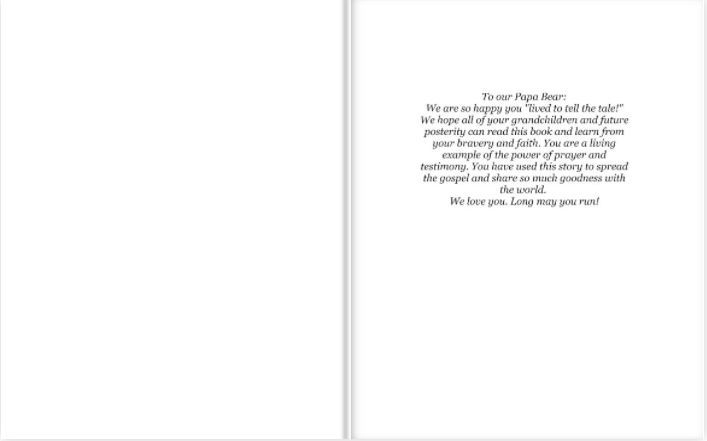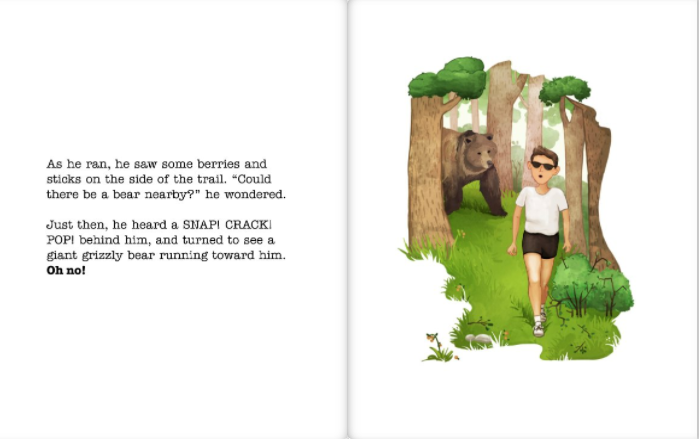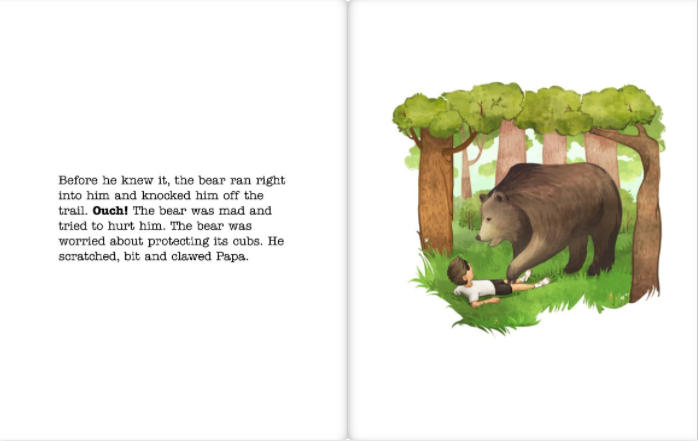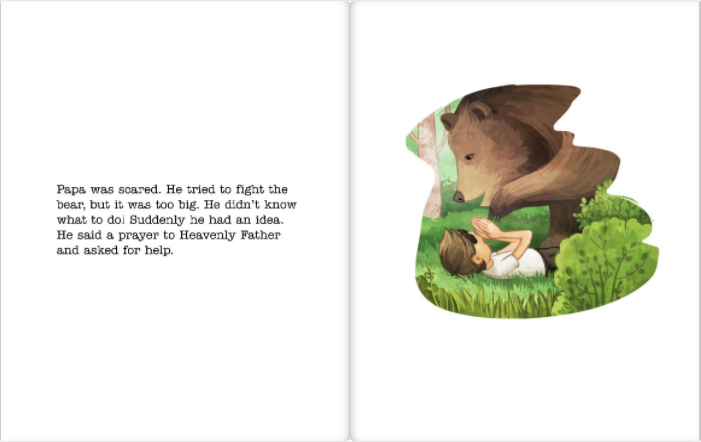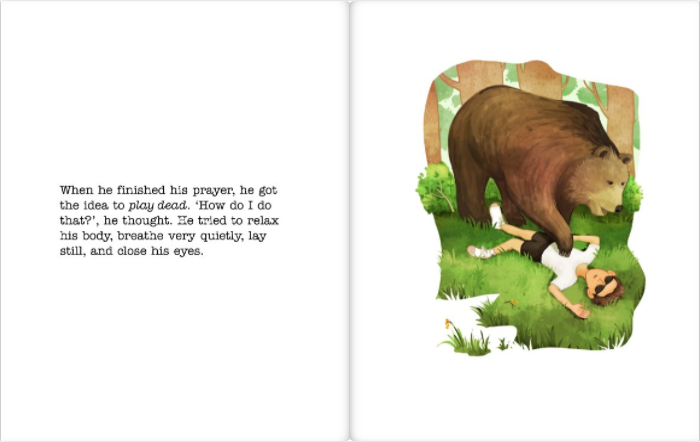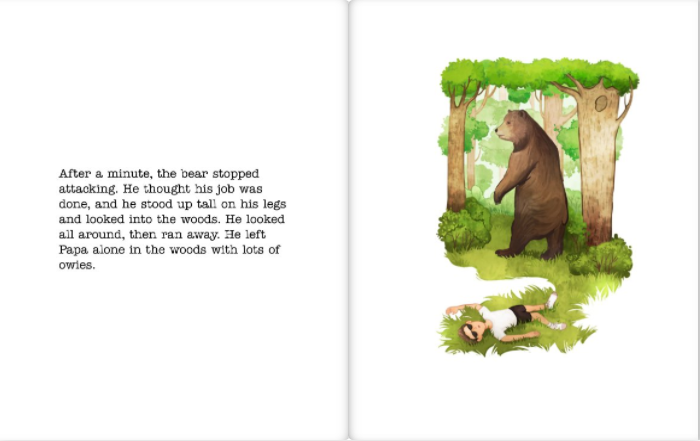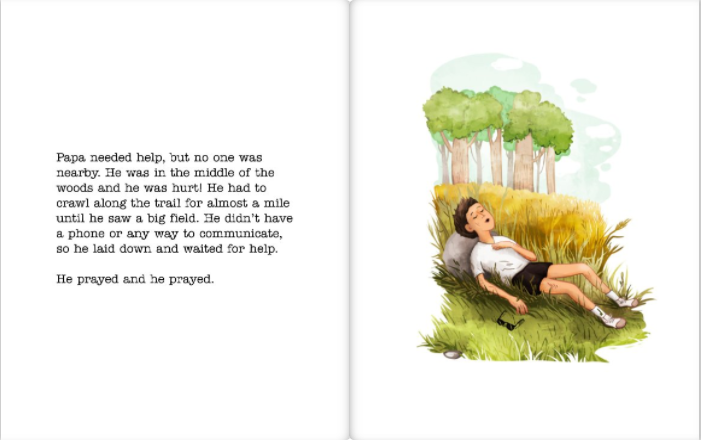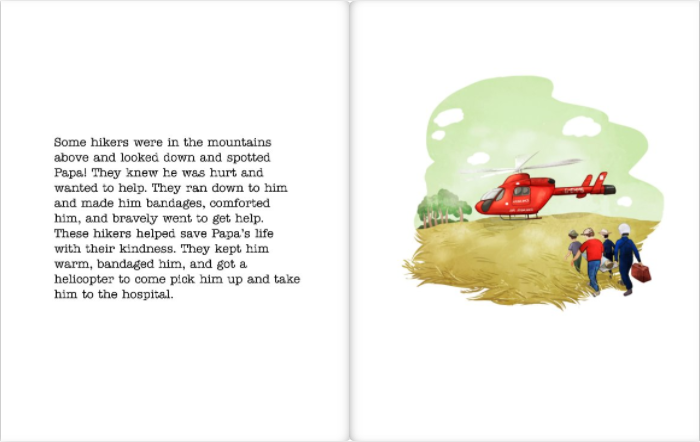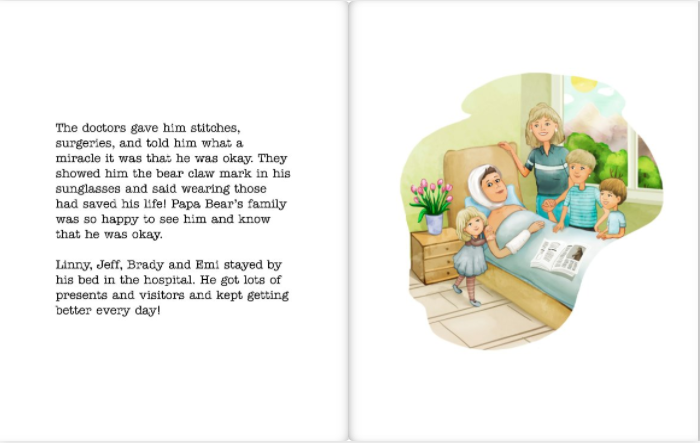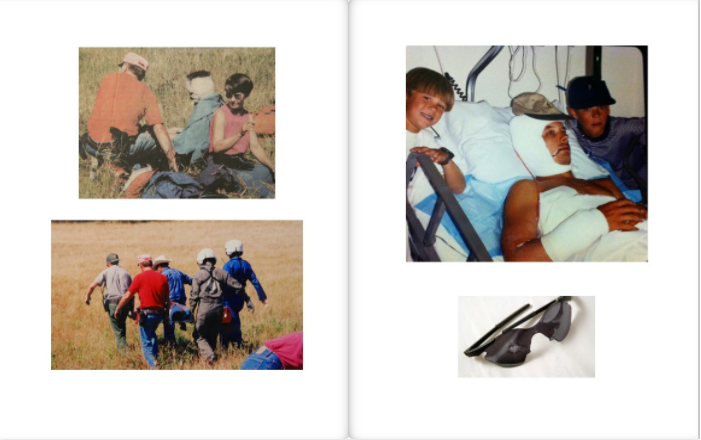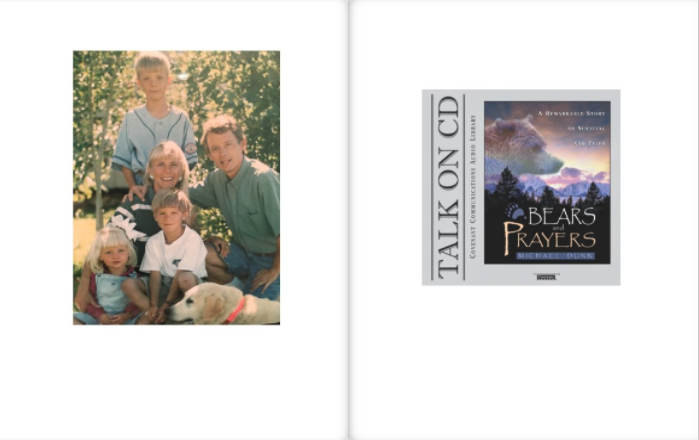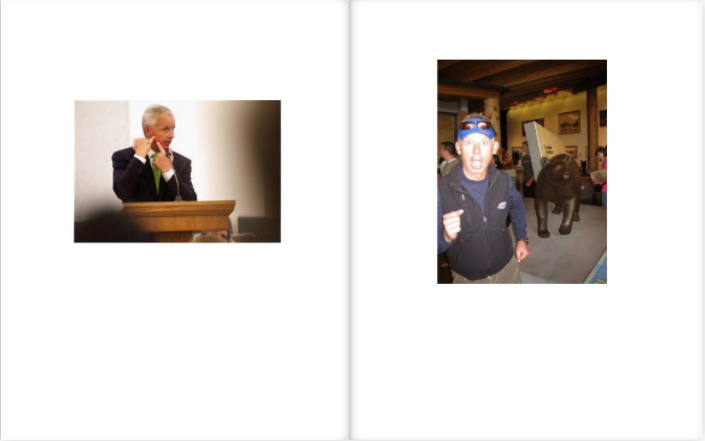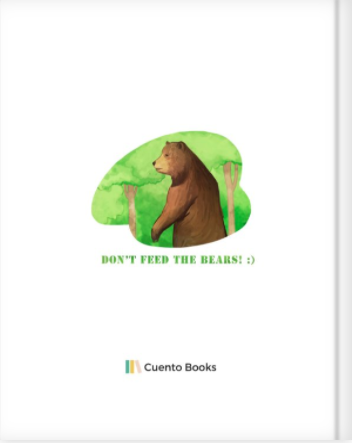 Thanks Steph and Cuento for making this possible. I am in love with this best addition to our bookshelf!
xo
---