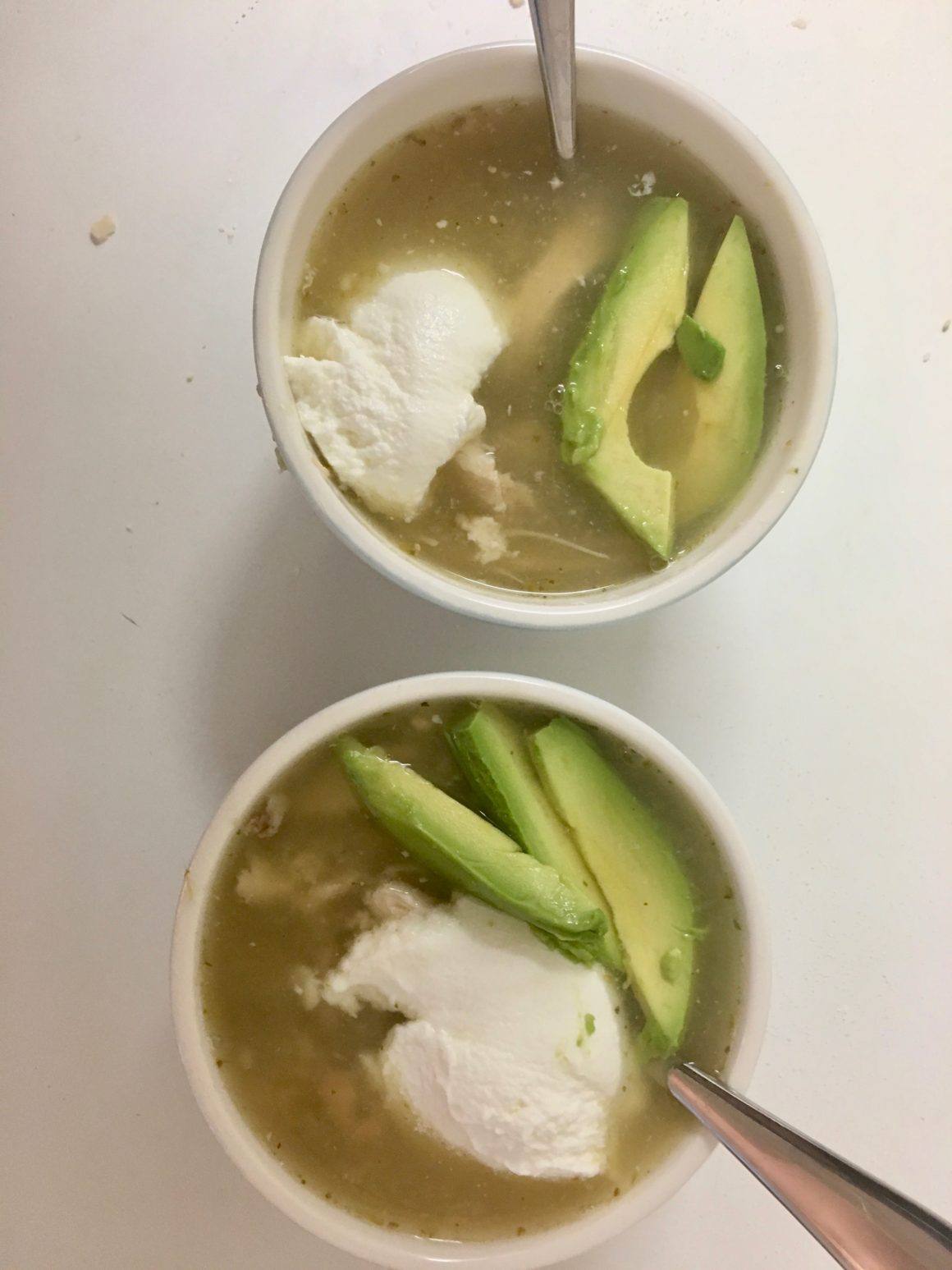 ---
This recipe has 5 ingredients and is a perfect weeknight meal.
We loved it at our house and it's a nice break to have an easy
simple and flavorful recipe in between all of the holiday food!
White Bean Chicken Salsa Verde Soup
Ingredients:
6 cups low sodium chicken broth
2 large boneless skinless chicken breasts (about 2 pounds total)
2 (15-oz.) cans white beans, drained (Great Northern, etc)
2 cups salsa verde
2 tsp. ground cumin
**Good toppings: sour cream, avocado, cilantro, shredded cheese, LIME**
Add chicken broth, chicken breasts, beans, salsa, and cumin to a slow cooker and stir to combine. Cook on low for 6-8 hours, or high for 3-4 hours until the chicken is cooked through and shreds easily with a fork. Shred the chicken and serve warm with desired toppings.
Recipe originally from here!
xo
---