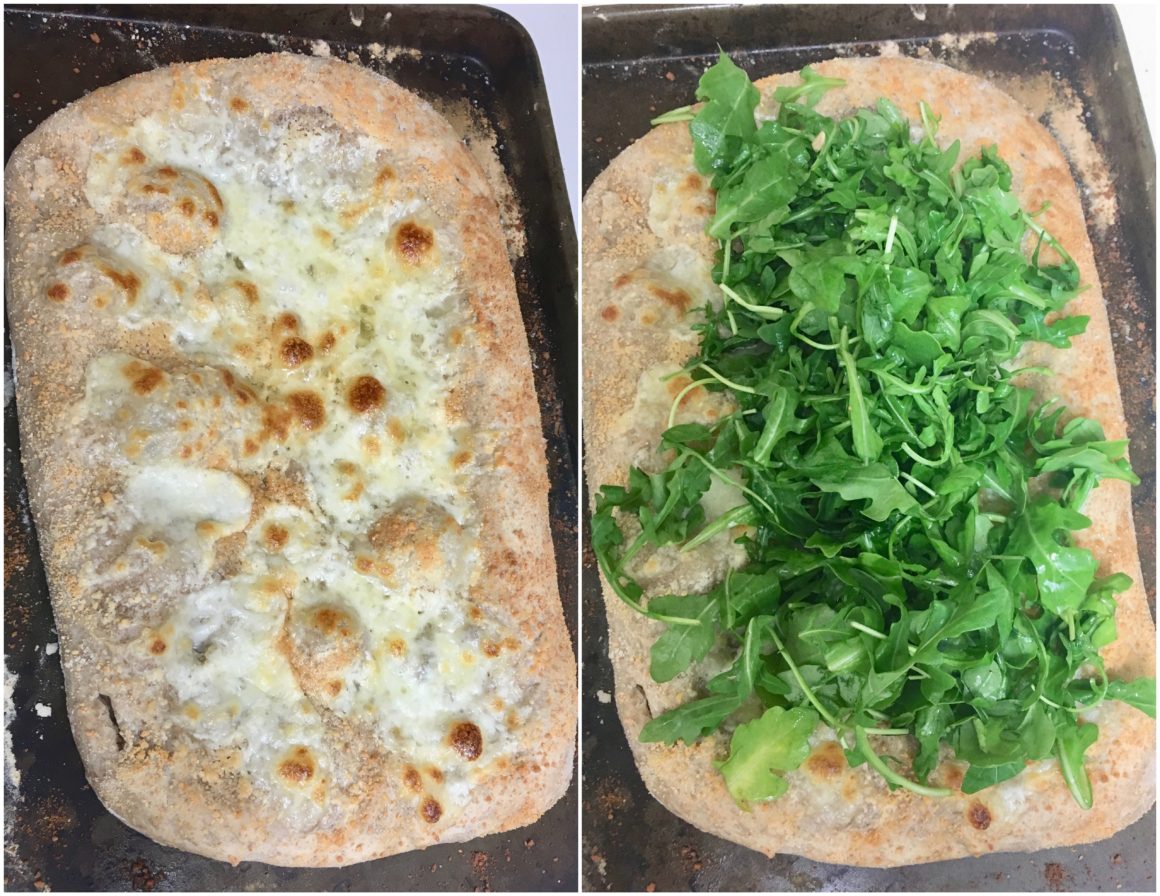 ---
Ever since my dad took me to Ray's pizza in NYC for a slice of "white pizza" when I was 8, I've loved it!
But then I've ordered it at fancy restaurants and not loved the stronger cheeses they make it with. It was
hard to find one as good and creamy as the simple slices at Ray's! Finally I found this amazing recipe from
the NYTimes Recipes, and it was exactly what I've been looking for — that yummy, creamy white pizza, classed
up a touch with the lemony arugula on top. It's a perfect combination and this is a pizza we'll make often!

Ingredients
1 bag pizza dough, stretched (we love the whole wheat from Trader Joe's!)
2 ¾ ounces fresh mozzarella
Extra-virgin olive oil
Kosher salt
½ ounce Parmesan, finely grated
2-3 handfuls baby arugula
Half to whole lemon, juiced

Directions
Preheat oven to 450. Let dough sit on counter for 15-20 minutes to rest, then stretch/roll dough out onto a floured pizza stone or cookie sheet
Break the mozzarella into pieces and put them on the dough. Drizzle lightly with olive oil and a pinch of salt, then scatter the Parmesan all over the top.
Bake in oven until the crust is golden brown and the cheese is bubbling and browned — 8-12 minutes.
While the pizza cooks, toss the arugula in a large bowl with a splash of the olive oil, the lemon juice and another pinch of salt to taste.
When the pizza is done, put the dressed greens on top of the pizza and serve immediately. EAT UP!
xo
---