What's in Baby's Suitcase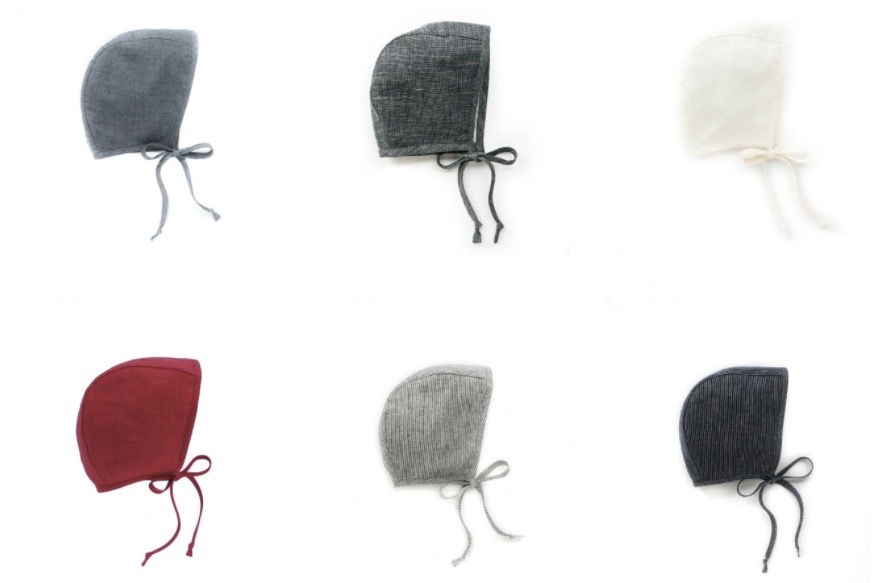 I can't believe how much babies change in the span of just a few months.
So much of the gear we used and loved her first 6 months has now been
packed away and replaced with things our 7 month old wants and needs!
It's crazy to keep up with everything, but I wanted to share some favorites
at the moment (in her 6-9 month phase). We just got back from Palm Springs
and we'll be packing up for a longer stay in Salt Lake City at the end of this
month to welcome my parents home from South Africa, so here are
some items we can't live without…both on the road and at home!

Briar Bonnets:
I'd seen these on so many babies all over instagram and of friends… and once I got some
for my own babe I fell in love. They are definitely the cutest clothing item that Reagan has,
and transform any outfit into looking classic and dressed up. They are perfect for these
beginning of spring days to block the sun and keep little ears warm, and when Reagan
has one on almost every person stops us to say how darling she and the bonnet are :)
They are light and easy to pack or have in the diaper bag, and I am in love with their new
Liberty of London floral prints. We have these packed almost everywhere we go!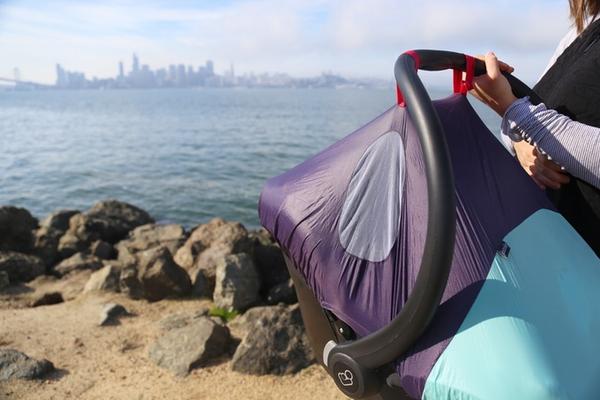 Joonie Carseat Cover:
This carseat cover has been a lifesaver this past rainy month! Our cutest friend Danielle
launched this company and we've loved getting to try one from one of the very first shipments.
I've loved my cloth carseat covers, but this fabric is way more heavy-duty and better to keep
out wind/rain, etc. Watch the video here to see more details, but this mama has thought of
everything. It has been especially nice while traveling to keep out germs, light, etc.
Get ready to see these everywhere! Perfect for adventure-loving parents.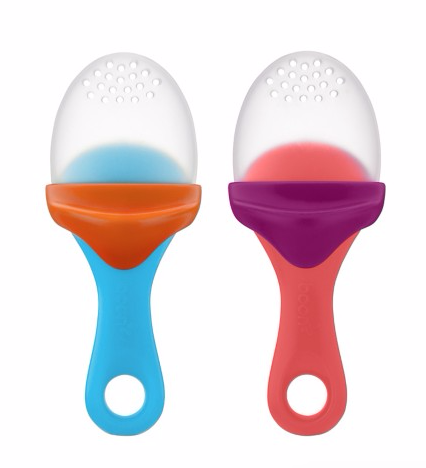 Boon pulp feeder:
This is probably my #1 favorite baby product right now. I use these every day multiple times
and they've been a lifesaver! My friends had told me about mesh net feeders, but this silicone
one is even better. This little tool allows me to put in any solid food (banana slice, strawberry,
tomato, avocado, cantaloupe etc.) and hand it over to baby. She can bite and suck the food
through the holes in a safe way where she is feeding herself with no danger of choking and
no need for pureeing. I am so obsessed and it makes mealtime so much better to not have to
mash everything! She will spend 15-20 minutes eating something and loves it. This is the one
to get, and it's only $5.99 so definitely worth it! I'd get the 2-pack because we use them so often.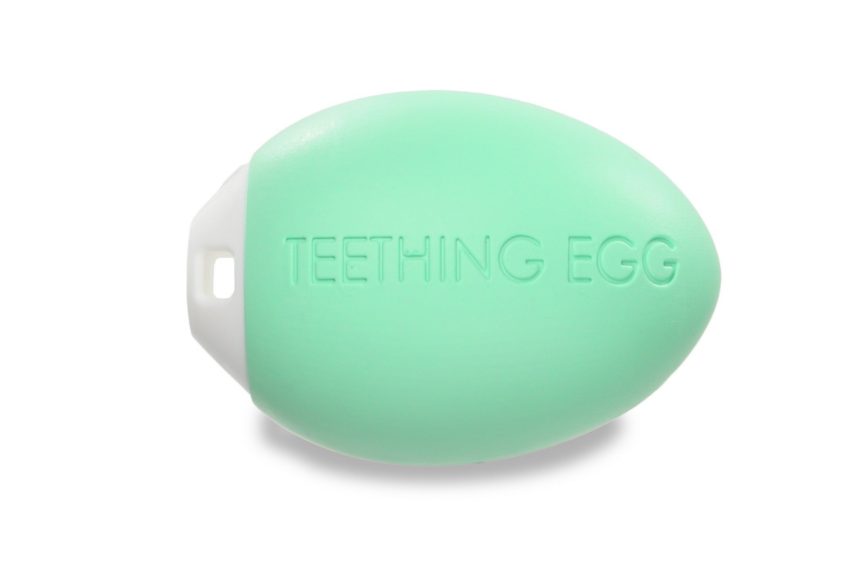 Teething egg:
The Teething Egg caught my attention and I knew I had to get one to try! It's such a unique idea,
shaped and designed to help relieve teething babies. I read online that babies were naturally drawn
to the curved egg shape which could fully reach their top and bottom gums at once, so I was curious.
The second I gave it to Reagan she shoved it right in her mouth and gummed on it for ten minutes!
It comes so instinctively to her which showed me what a great idea it is. It's safe and can clip on, and
we always have it when we're on the go because it calms her down right away and gives relief!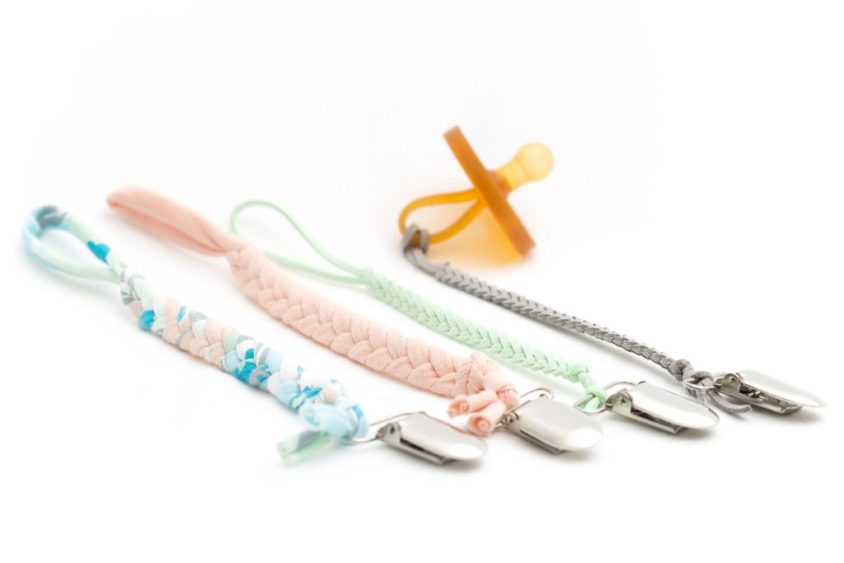 Madeline's Box binkie clips 
Binkies are crucial anytime we're out and about to help comfort baby and get
her to sleep. A clip is also crucial to help us not lose them or have them falling
on the ground. There are obviously tons of clip options, but I finally found
what I think are the cutest and best material compared to so many cheap
and tacky ones! Madeline's Box has the cutest colors and patterns ever,
and they are braided suede leather strands. They are our favorite to
attach to binkies and cute wooden teethers they carry from Little Sapling.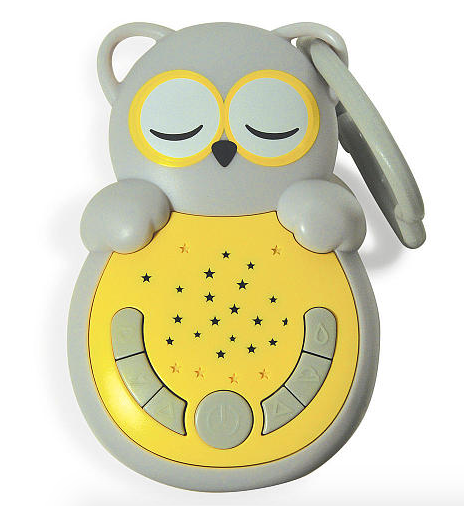 Sweet Dreams Noise Machine:
This little owl is made by CloudB, the same company as the beloved SleepSheep. It's just smaller and can clip to a carseat, backpack or luggage piece to help give soothing sounds to baby for sleep! Right when we got this we wished we had gotten it sooner. It plays music or water/white noise sounds and has a timer, and I like it better than a stuffed animal because it's small and can be easily cleaned or thrown in a bag.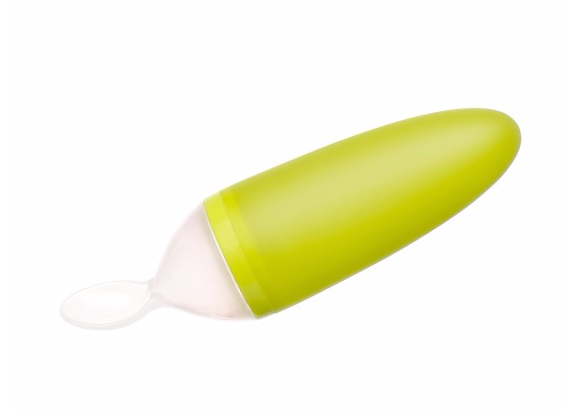 Boon Squirt spoon:
The other greatest feeding tool for on the go: The Squirt spoon allows you to put baby food
in the handle and squirt it out through the spoon! No need to pack a container and separate
spoon — so simple. There is a cap to seal it so you can take it anywhere.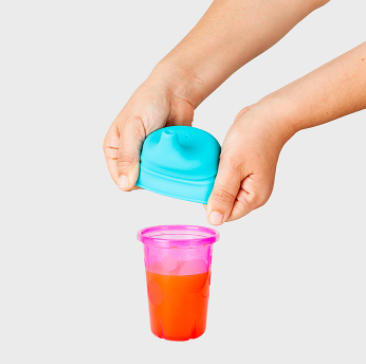 Snug Spout Sippy Lids:
When Reagan started eating solid food and needing to drink some water, I had zero sippy cups!
I had no idea which was best or where to get one, and the few I got always seem to be missing or
on the floor from her throwing them. I got a few of these SNUG silicone sippy lids and they are
genius because they fit over most regular cups and turn it into a sippy cup. Having a few of
these in our bag is amazing so we can have a sippy cup anywhere we need.

BabyLit books:
I love that Reagan is at the stage where looking at a book will distract and calm her down
if she's antsy on a flight or out and about. She loves books and pictures and when we travel
we always bring her travel books she's collected! Some of our favorites are the All Aboard series
by BabyLit, and we try to bring a book about the place we are going so we can be looking and
learning about it. They are light and a good size that she can play with and not ruin.
We love their cute classics remade for kids too of course! I need to collect all of them!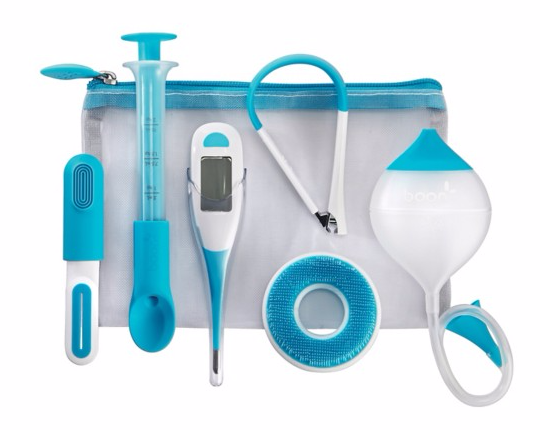 Boon Care Kit
We were given a few different care kits when we had the baby, but none included
everything we needed. I just got the Boon Care and it's so perfect to take on travels
because it's compact and includes the best basics! It has a quick read thermometer,
silicone toothbrush, safe baby nail clippers, a nasal aspirator, medicine spoon
and cradle cap brush. Each is so uniquely designed and works so well. A must for trips!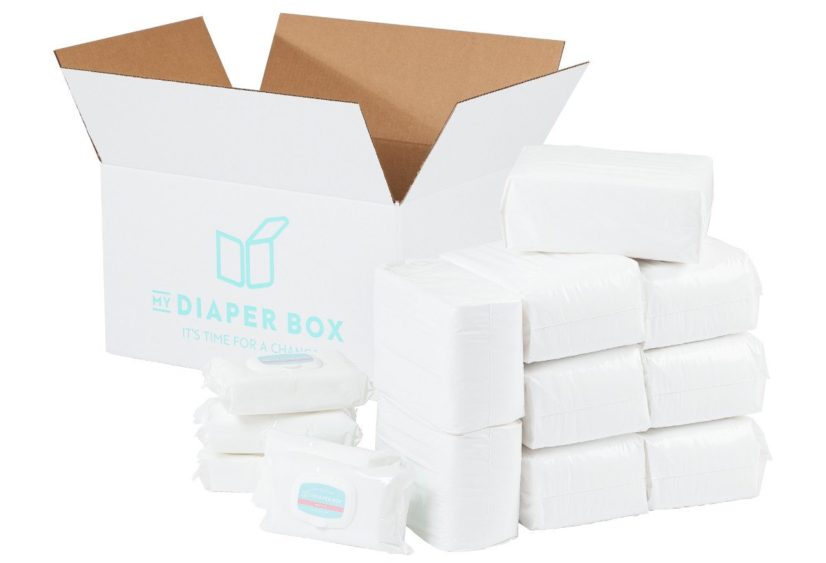 My Diaper Box:
We actually have mostly used and loved Target brand diapers since we had baby,
because they revamped them and they've been great for us. I do try out My Diaper Box
though for smaller orders to fill my suitcase on trips, because I love that each purchase
donates a pack of 40 diapers for a child in need. I can definitely get behind that.
I love seeing our baby grow and change and finding things
to make life with her easier + more fun. Those are some current faves!
xo
---