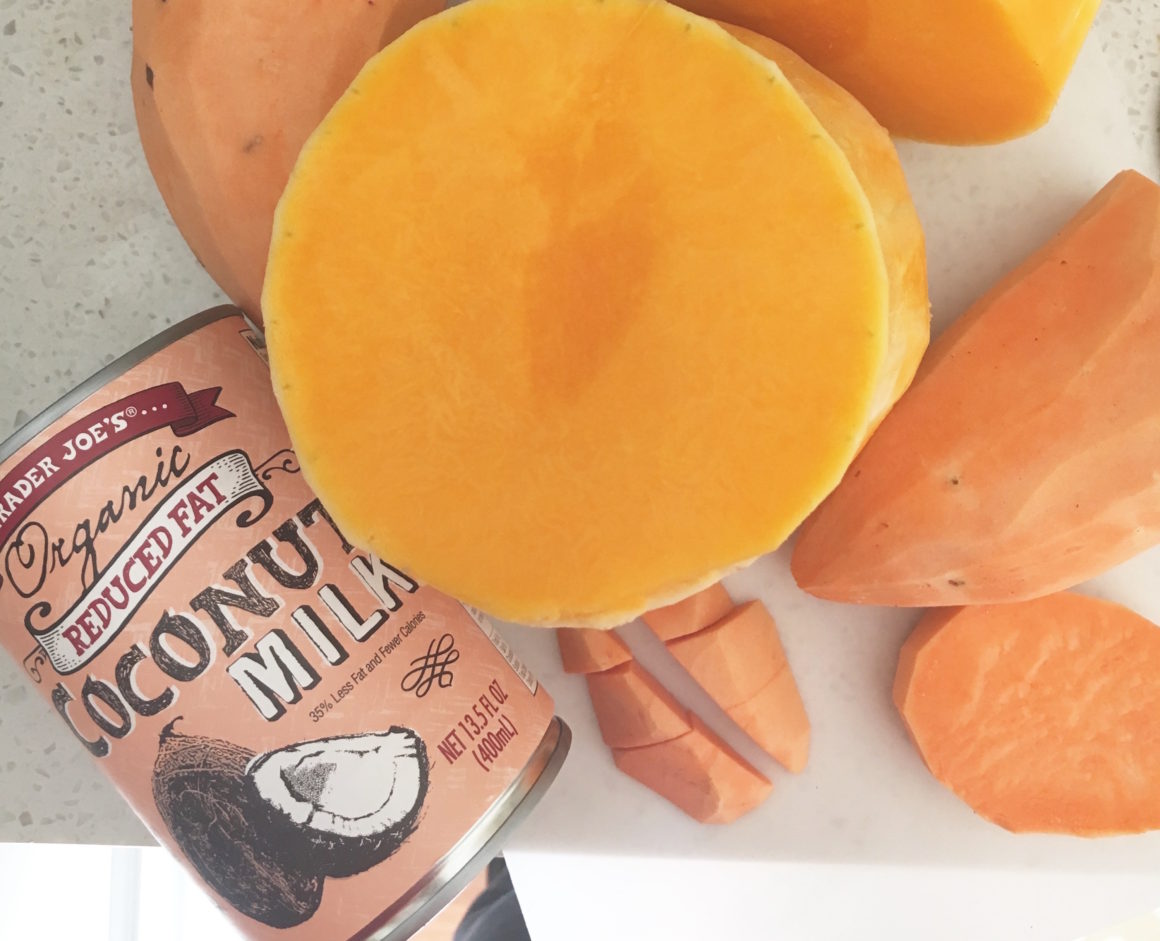 ---
This soup was brought over to us by a sweet friend when we had our baby,
and we were obsessed with it. It's so delish and I've made it many times since!
It's a comforting & filling recipe for the fall & winter while still being healthy!
Sweet Coconut Butternut Soup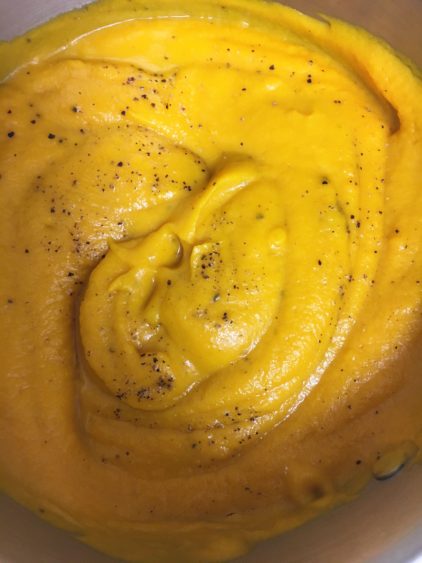 1 medium butternut squash, peeled + chopped
2 sweet potatoes, peeled + chopped
1/2 can coconut milk (to taste)
Roast squash and sweet potatoes at 425 degrees for an hour drizzled with olive oil.
Once soft and cooked, blend up (we use our Blendtec)
and add 1/2 can coconut milk + salt and pepper!
You can also add chicken broth if you like your soup thinner. 
A lot of this soup is to taste, so you can adjust amounts slightly based on preference.
Enjoy!
xo
---