Tomates Farçies (Stuffed Tomatoes)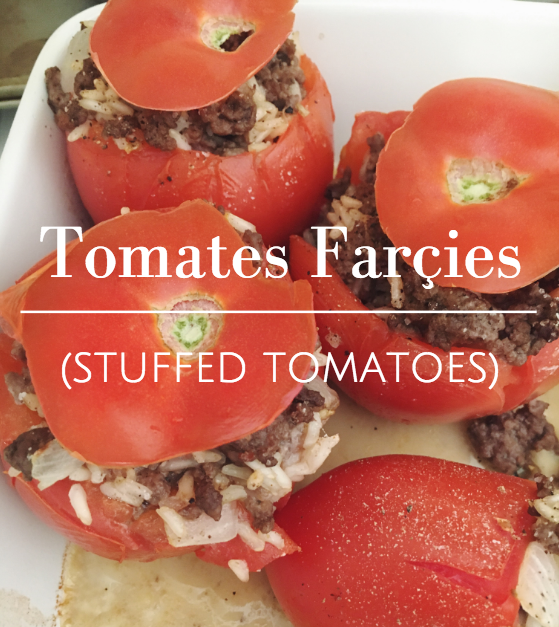 This recipe from the South of France is one of my all-time favorites.
When I lived with a French family during my study abroad, my host
mom would make this weekly…and I always looked forward to it.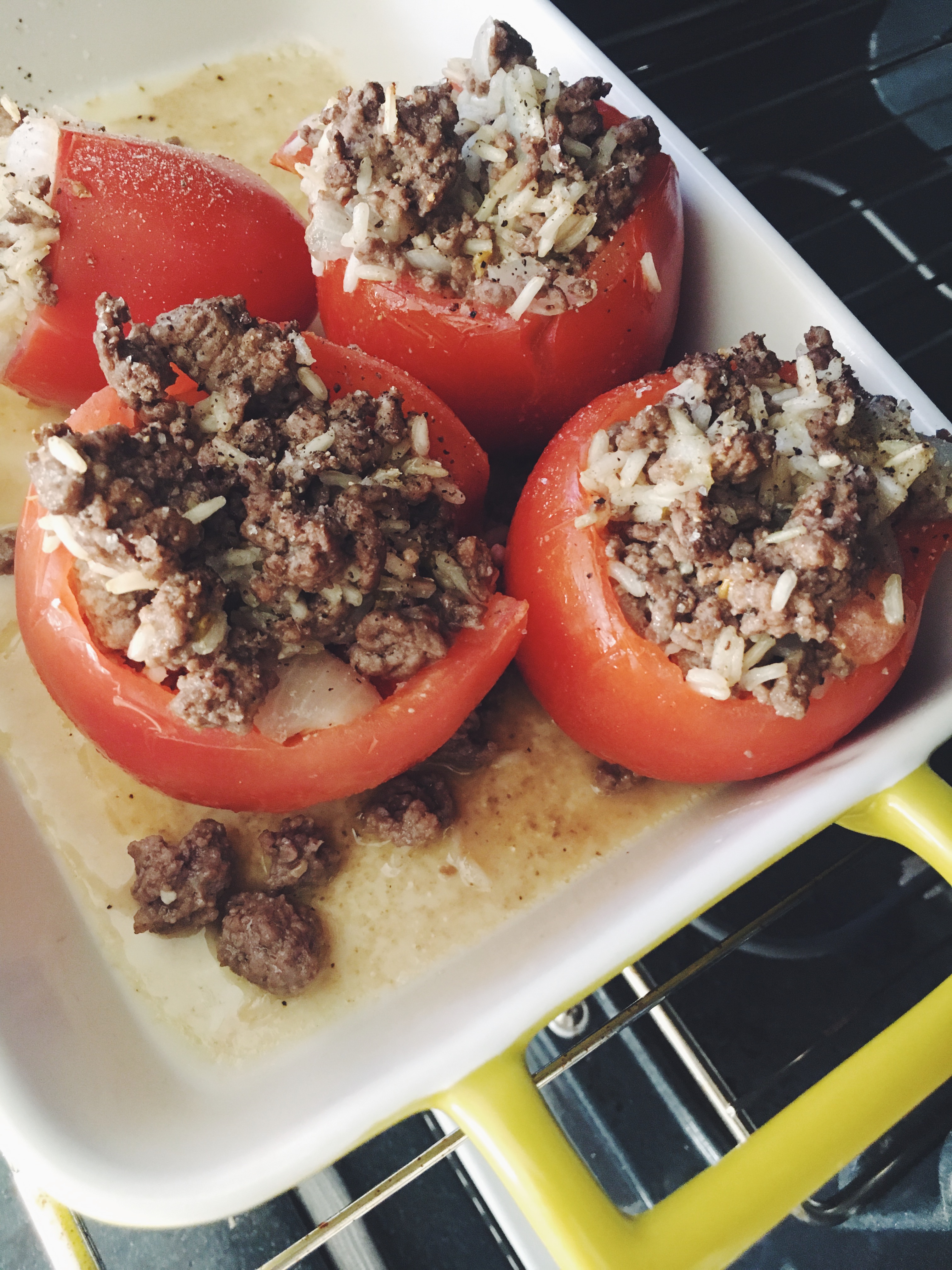 I've visited my host family twice since the study abroad, and when
I took Chase back to meet them last fall, she made it again for me!
It was so sweet and I knew I had to make it myself sometime. It is
a classic meal in France so everyone makes it a bit differently, but
my host mom gave me a rough rundown of her recipe that night
(all in French), so I did my best version to re-create it. It's delicious,
healthy, filling, and a beautiful dish! Enjoy, or should I say bon appétit!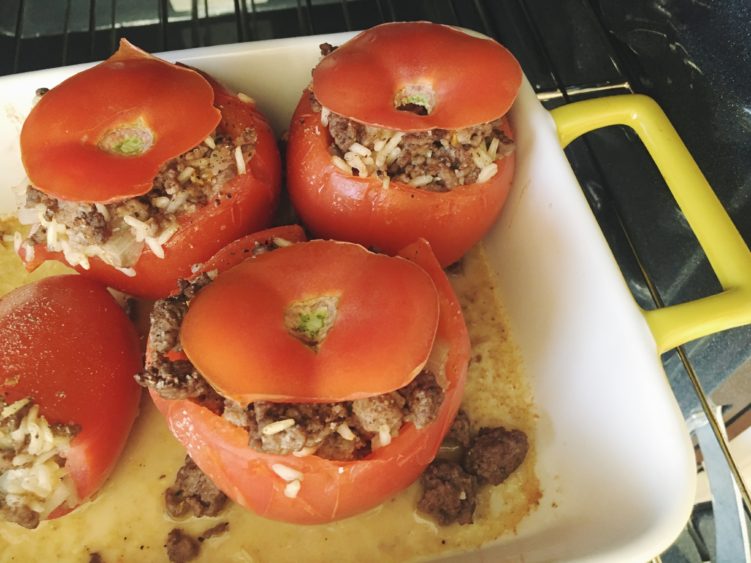 Tomates farçies 'à la Provençale'

-6 juicy large tomatoes
-1 lb ground beef
-1 large yellow onion
-2 garlic clove (or 2 tsps minced garlic)
-1 egg
-1 cup rice
-Olive oil, s&p
Preheat oven to 400 F & grease a 9×13-inch baking dish.
Wash each tomato and cut the top off each (le chapeau!)
Remove seeds and scoop out the tomato flesh with a spoon (you can use this in a salad later!)
Sprinkle with salt and turn upside down so that excess water comes out.
Cook ground beef, onion and garlic until browned and cooked through. Crack the egg in and mix, along with a little bit of the tomato juice and flesh from the inside of tomatoes.
Cook rice separately, then combine into beef mixture.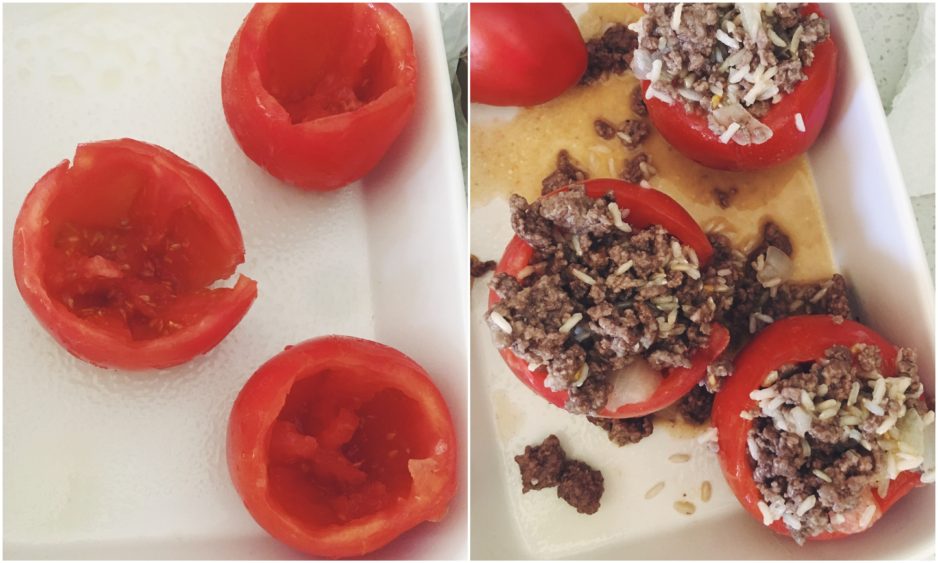 Spoon the stuffing into each hollowed-out tomato, then cover with the cut tomato slice (le chapeau-the hat) and add a drop of olive oil on top, salt and pepper. Pour tomato juice and extra liquid over tomatoes for extra juiciness.Cook at 400 F for about 20 min, until tomato skins are tender and filling is hot.
Bon appetit!
xo
---