Roasted Cauliflower & Chickpea Veggie Tacos
I cannot stop craving Mexican food since being back in the USA!
Between pregnancy and being in California, it really is just the main food
that sounds good to me. I can't stop! This week I mixed it up a little with some
veggie tacos that my sister-in-law makes all the time. It is originally from this
yummy website who is good friends with my brother and sis-in-law! After having
these roasted cauliflower + chickpea tacos a few times made by Mindy, I had to
make them on my own. I made a few changes just to simplify and increase batch size –
and we loved them! They remind me of our favorite sweet potato black bean burritos:
meatless, filling, and a just little bit different to mix it up! Here they are, thanks
Two Peas & Their Pod for coming up with this! It's a new favorite for sure.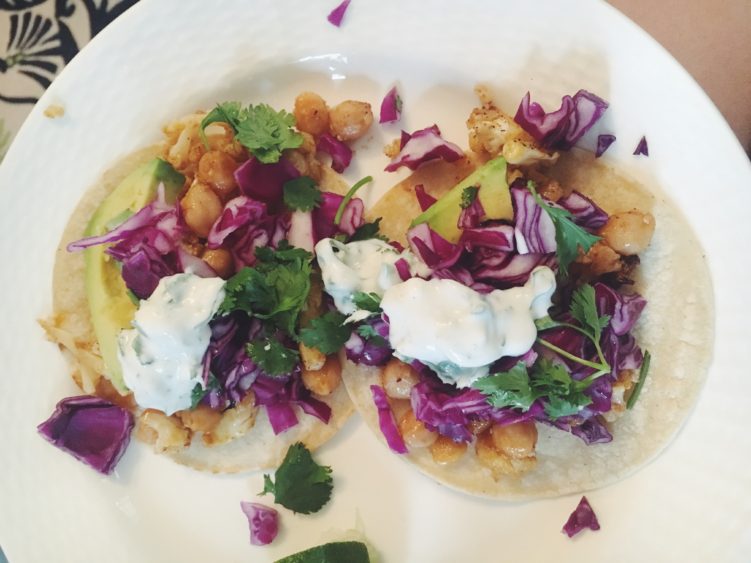 Roasted Cauliflower & Chickpea Veggie Tacos

Ingredients:
For the Tacos:
1 packet taco seasoning, to taste..

OR make your own using chili powder, cumin, garlic powder, onion powder, + salt

3 tablespoons fresh lime juice

Olive oil to fully coat cauliflower + chickpeas

1-2 tablespoons water

2 (15 oz.) can of chickpeas, drained and rinsed

1 large head cauliflower, washed and cut into bite-size florets

10 corn tortillas

1 cup chopped red cabbage

1-2 diced avocados for topping

Chopped cilantro
For the Lime Crema:
2 cups plain Greek yogurt (or sour cream)

1/4 cup fresh lime juice

1/3 cup chopped cilantro

Salt and pepper, to taste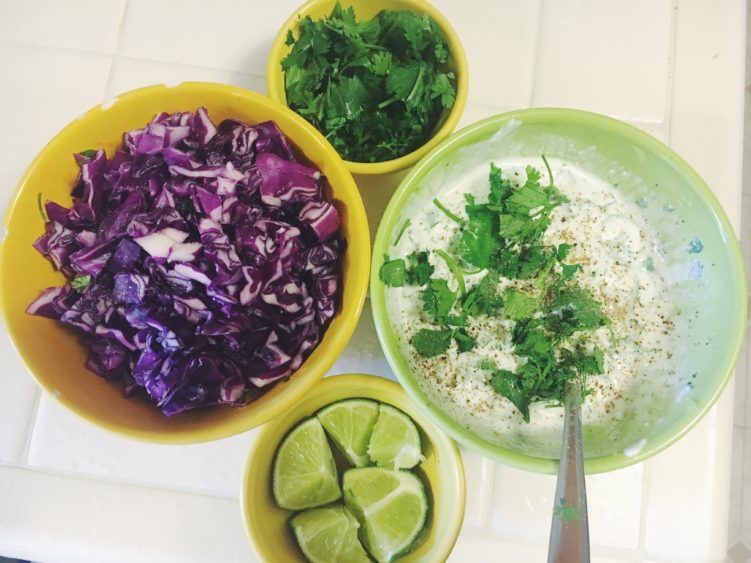 Directions:
Preheat oven to 400 degrees.
Combine taco seasoning, lime juice, olive oil, and water.
Stir in chickpeas and cauliflower florets, coating everything.
Place seasoned chickpeas and cauliflower on a greased baking sheet.
Roast for 30-35 minutes, stirring occasionally during cooking, until chickpeas are slightly crispy and cauliflower is tender.
Remove from oven and set aside.
To make the lime crema:
Put the Greek yogurt (or sour cream) in a small bowl.
Add fresh lime juice and cilantro. Stir well.
Season with salt and pepper, to taste.
Take each corn tortilla and place roasted cauliflower and chickpeas on top. Top with red cabbage, avocado, and cilantro. Drizzle lime crema over the tacos and serve!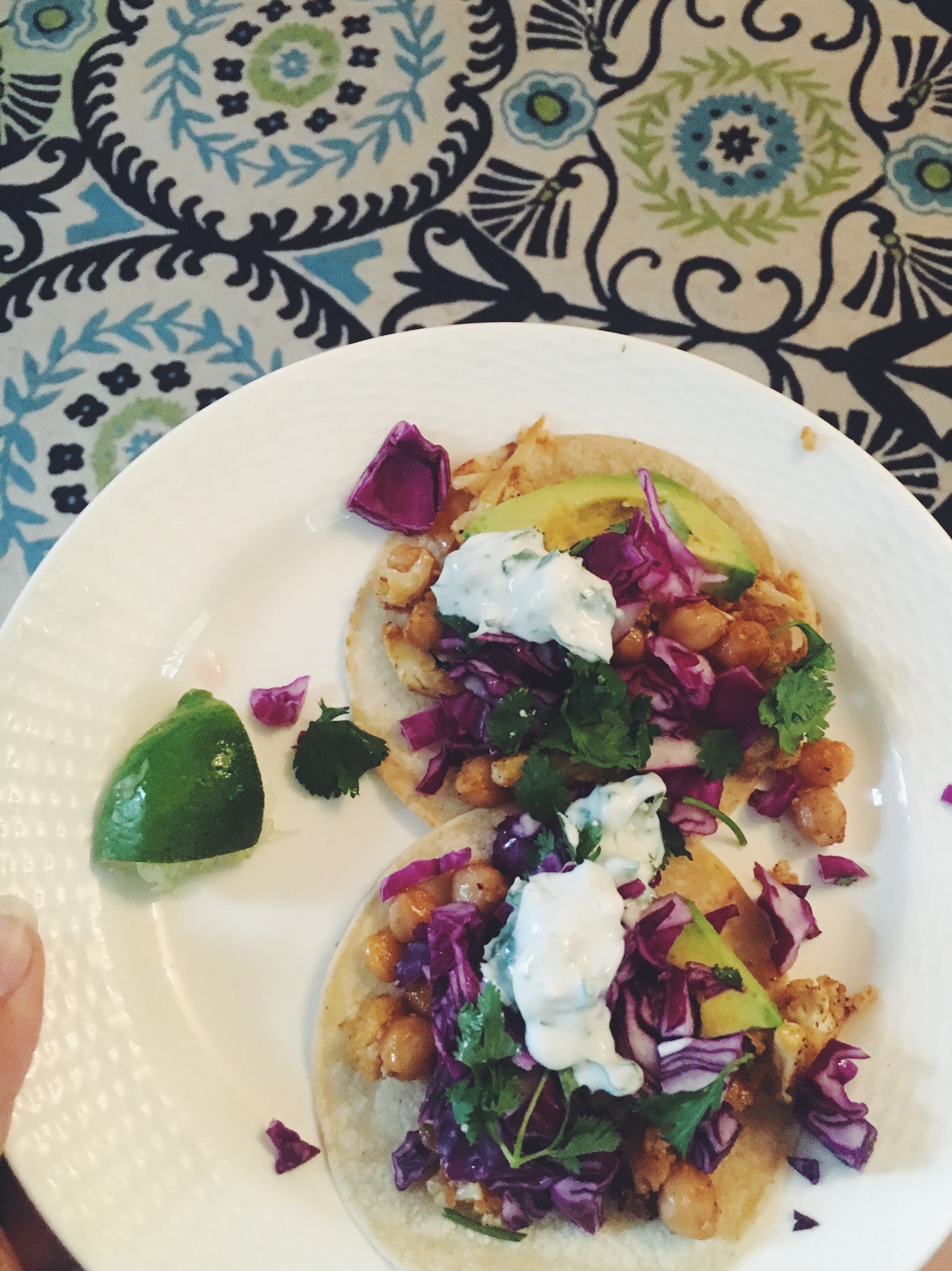 xo

---