How to stay safe and make the most of your trip to South Africa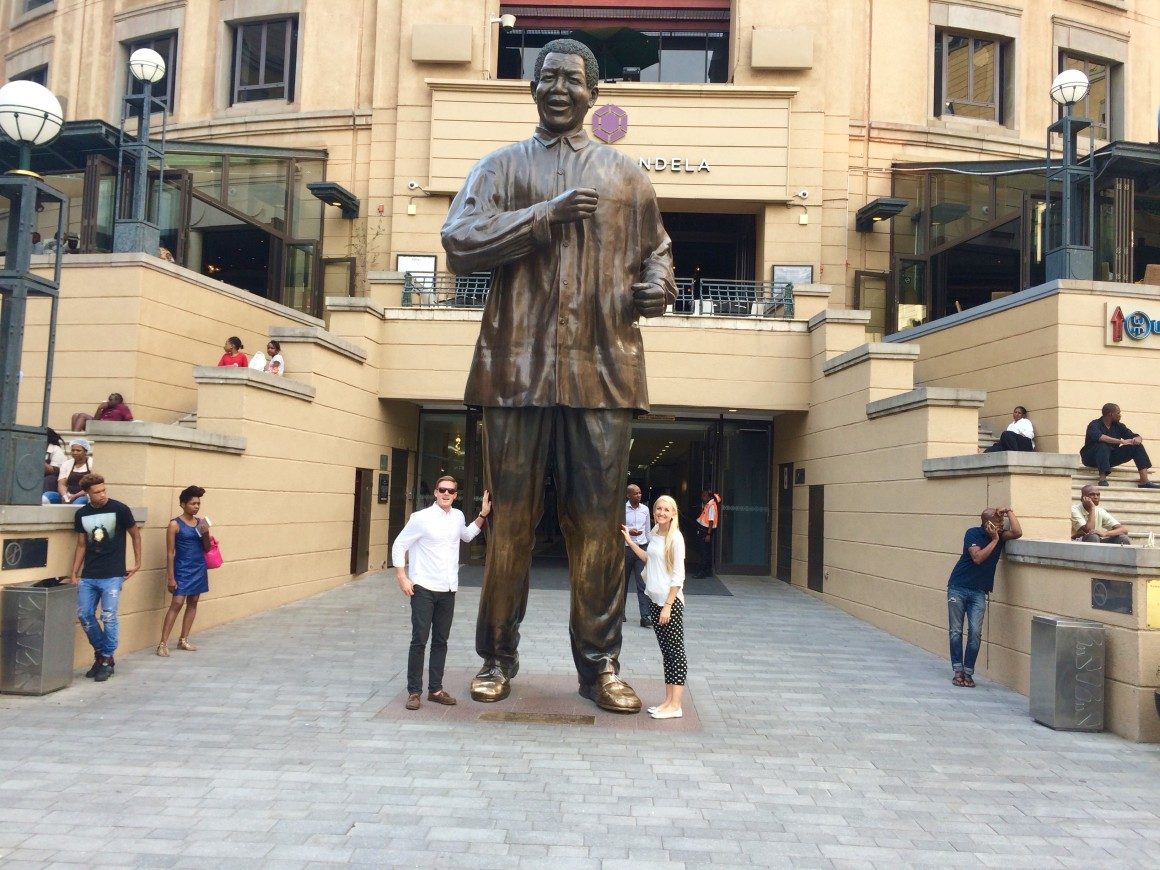 Travel to South Africa can seem tricky to many people. Unfortunately, it has a bit of a bad rap for being unsafe. Since my parents currently live there and I've visited a few times, I am always being asked whether it is safe, tips for traveling there, etc. I wanted to share a post detailing how to make the most of a trip to South Africa!
While there are crimes, it's important to remember that the crime and mugging rates are lower than they are somewhere like Belize, Honduras or even Detroit. There is definitely crime (mostly theft in certain areas), but don't let that put you off. Travel in South Africa is so incredible and unlike any place else. It is such a vibrant and diverse country with different food and cultures to experience. As long as you are smart and take precautions here, you will fall in love with the country!
If you would like to experience the variety of things that South Africa has to offer, then read on. I'll share some tips for staying safe and making the most out of your trip. There is so much to see and do!
Don't Be Flashy
This is common sense when traveling to most countries, but don't be flashy. There is no need to wear all of you designer clothing and designer bags as you're walking down the street or taking in the sights of the cities. welry, sunglasses, and accessories. You will, of course, want to take photos on yorur trip. But don't walk around with it hanging around your neck. det. It's a good idea to have a bag with a cross-body strap and keep things in there. Don't travel on day trips with things like your passporting a place that sup. Keep those kinds oef things locked away in a safe at your hotel. Only take out the money that you will need for the day, rather than taking everything you brought with you.
Check Medications
In many countries in Africa, you will come across insects and species that you're not normally familiar with. South Africa has less malaria zones etc, but it's important to take precautions. So before you go to Africa, it might be worth checking if there are any medications that you need to take with you beforehand, to keep yourself as safe and healthy as possible. It might be that you choose to buy some malaria tablets online before you travel. It could be a good idea to check for possible vaccinations too. Getting sick could completely ruin your trip, so make sure that you are prepared.
Plan a Guided Tour
If you have never been to the country before, then it's a good idea to arrange a tour with a guide. These can be arranged through things like the tourist board. They will show you the best places to visit in the cities. They will tell you the places you should be avoiding, and the ways that are best to travel. Learning from a local is a great way to go. If you can arrange a good tour with a local, then it will be completely stress-free worthwhile.
Don't Walk at Night
A lot of staying safe when you're abroad is pretty straightforward. If you don't know an area well, then it makes sense not to walk around at night. You are more vulnerable when you're walking than driving. Try to visit the main attractions during the daytime and plan your travels for certain times.
Plan a Safari
I don't think that you can plan a trip to South Africa without being able to enjoy the wildlife that is there. The best way to do that is to head to a reserve and plan a safari trip. When it is all arranged and organized, it will be the safest and best way to do it. You will see some amazing wildlife with animals in their natural habitat. Much better than seeing them in a zoo! Safari trips can completely vary in price and style. So make sure that you do some research before you go. Check what is included and go from there.
Be prepared for weather
Being in the southern hemisphere, South Africa enjoys their weather at the opposite times from the U.S. So, you need to check ahead and be prepared to avoid sunburn or a cold from being caught in the rain! Pack for the sunshine to keep you healthy and well. A sun hat, glasses, and sunscreen are musts. You don't want to get anything like heatstroke or a sunburn after enjoying a day out. This can make you feel severely unwell, sometimes even to the point where you'll need to wonder how to make yourself throw up to make yourself feel better. You don't want this to ruin your trip! That African sun is intense! There are some great areas in South Africa for boat trips and surfing, such as towns like Durban. When you're out by the coast, the sun doesn't always feel as hot. So take precautions, and you'll be able to enjoy your trip to the fullest.
Be Sure To Tip
If you're eating out at a restaurant, then it's commonplace to tip. But it does work slightly differently to how we tip over here. For restaurants, it is recommended to tip around 10%. You can tip more if you'd like but it isn't expected and could make you a target for looking flashy. For a bellman at your hotel, it is a good idea to tip too, but it doesn't need to be too much money. The equivalent of a couple of dollars would be fine.
Get Travel Insurance
Lastly, travel insurance is a no-brainer for travel these days. So it makes sense that you'd do it for travel to South Africa too. Their hospitals work differently than ours do in the US, so you need to make sure that you are covered and that it won't end up costing you a lot of money if you get sick or in an accident. It will cover for things like canceled flights too. So book your travel insurance as soon as you have booked your flights.
I hope you enjoy South Africa! It is a country so near and dear to my heart!
xo
---