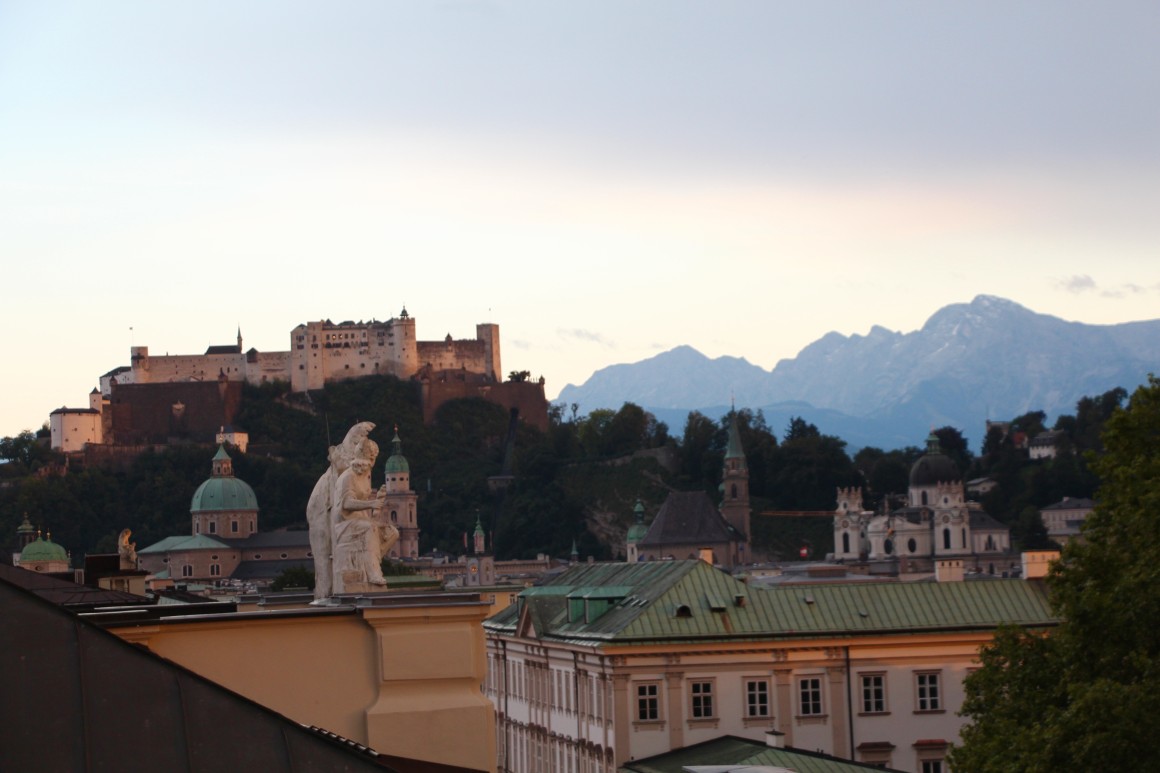 ---
wiener schnitzel is the national dish of austria.
it is so well-known and loved here that you'd better be sure
to have some … and make sure it's a good one while you're at it!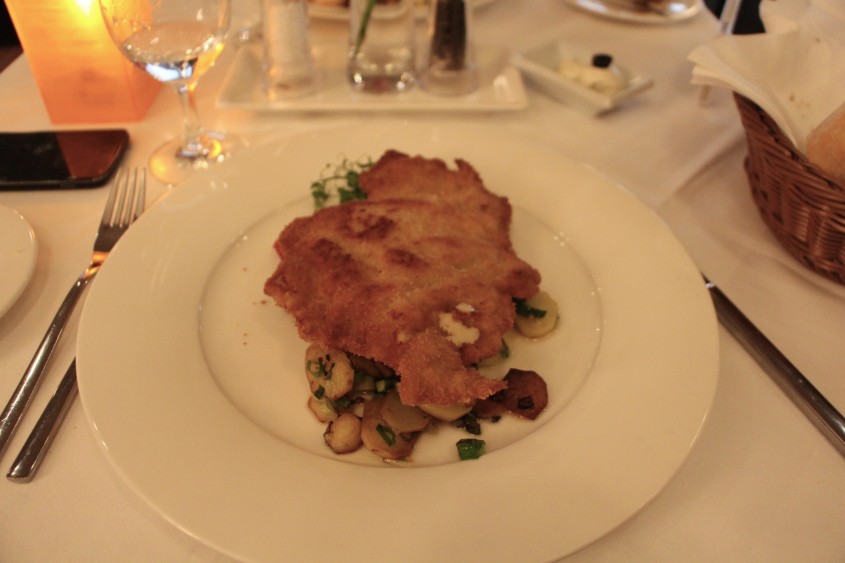 chase had never tried wiener schnitzel before we arrived to austria,
and once he had it he seemed to order it at every restaurant. most
austrian restaurants will offer it, and during our time here he would
open the menu, see it, and close the menu announcing he knew what
he'd be having. needless to say – he became quite the fan right away.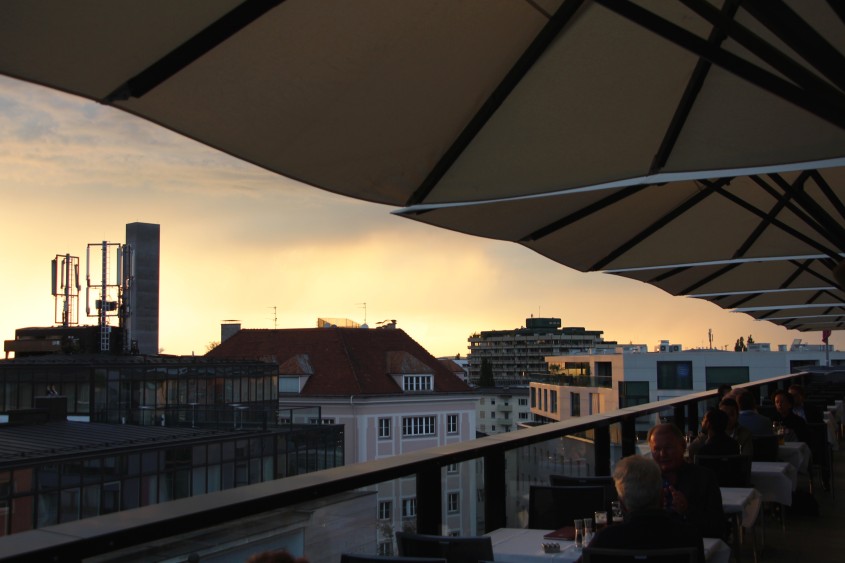 one rainy summer night before leaving salzburg we climbed
to the top of the crowne plaza salzburg – the pitter hotel to eat
at their famed rooftop imlauer skybar & restaurant. it's a must-
see in salzburg, with 180° views sweeping the charming town.
we were mostly looking forward to taking in the views, but soon
found out that the view is just the complement to the incredible food.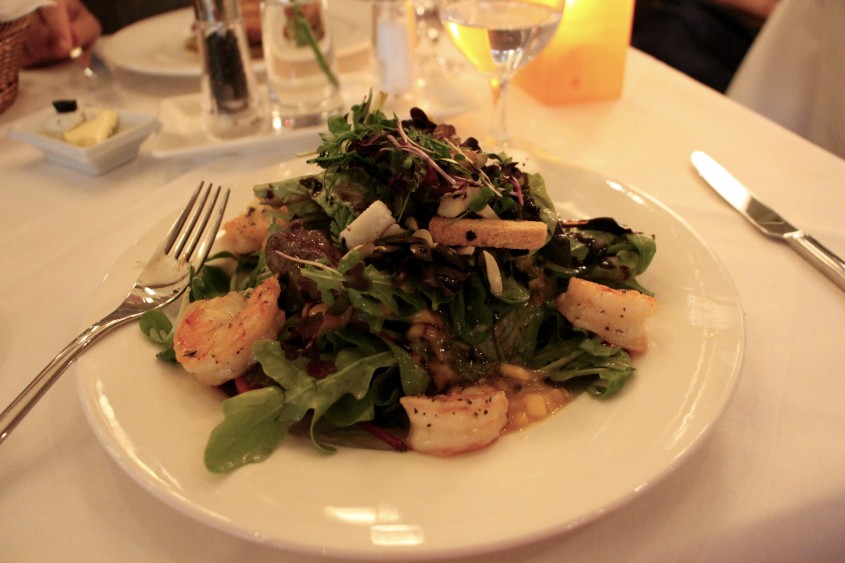 i had a shrimp salad that was delectable down to the last bite,
with the best dressing that i must get the recipe for. chase
ordered the salzburger wiener schnitzel (pictured at the top),
and from the first bite he was in heaven…pronouncing this
by far the greatest wiener schnitzel he had tasted. although he
had only discovered this dish weeks before, he had tried his fair
share by this point so i took this statement seriously. this schnitzel
is made special by being filled with mushrooms, bacon & onions as well.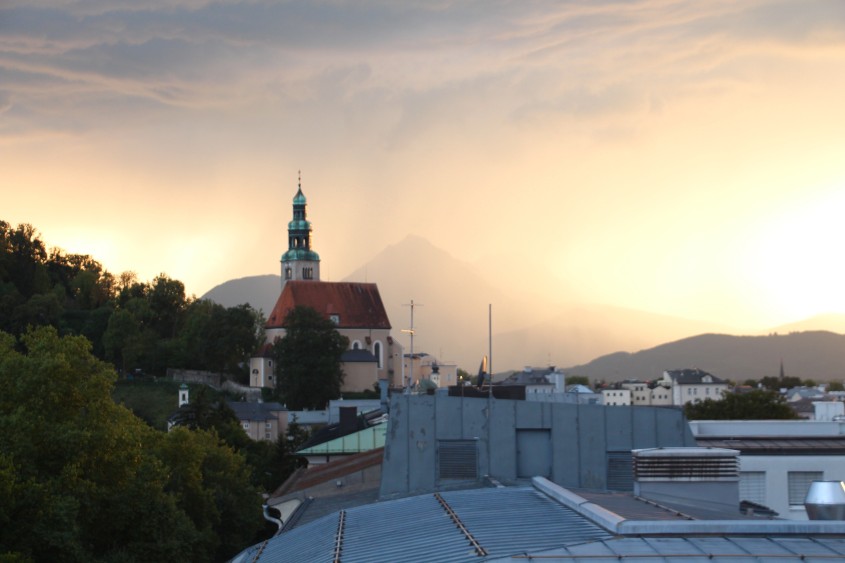 do not miss a chance at this view, or this food!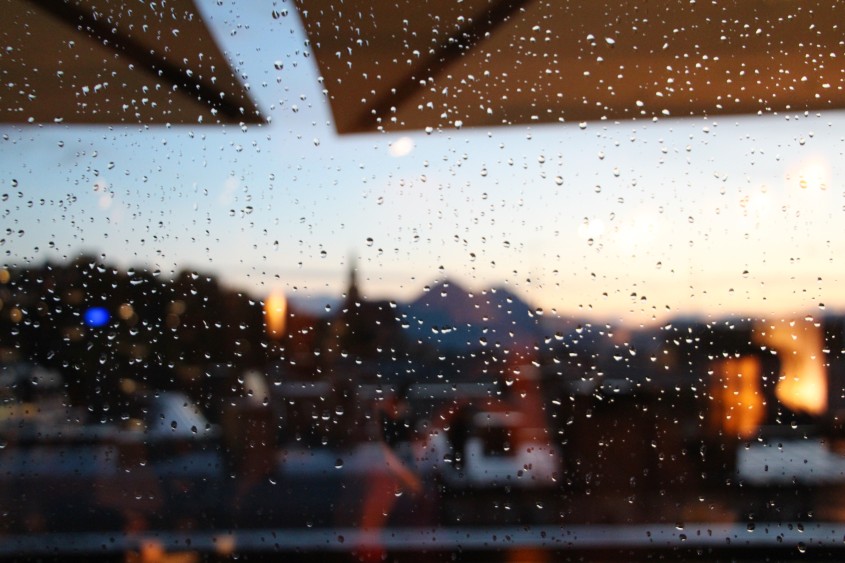 a perfect end to any summer night = a warm rainstorm.
thank you imlauer, for our favorite meal in austria!
xo
---