seafood in split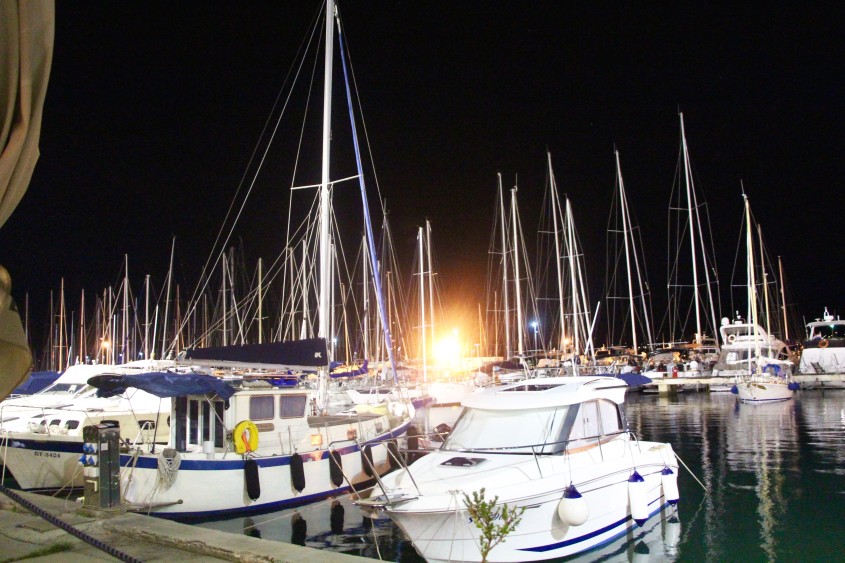 croatia as a whole may not have a "traditional dish" or exact type of
cuisine, but the different regions definitely do. on the coast in split,
expect the very freshest SEAFOOD. if you don't have fresh fish while
here, you're doing it wrong. i hate to say it – but it's true!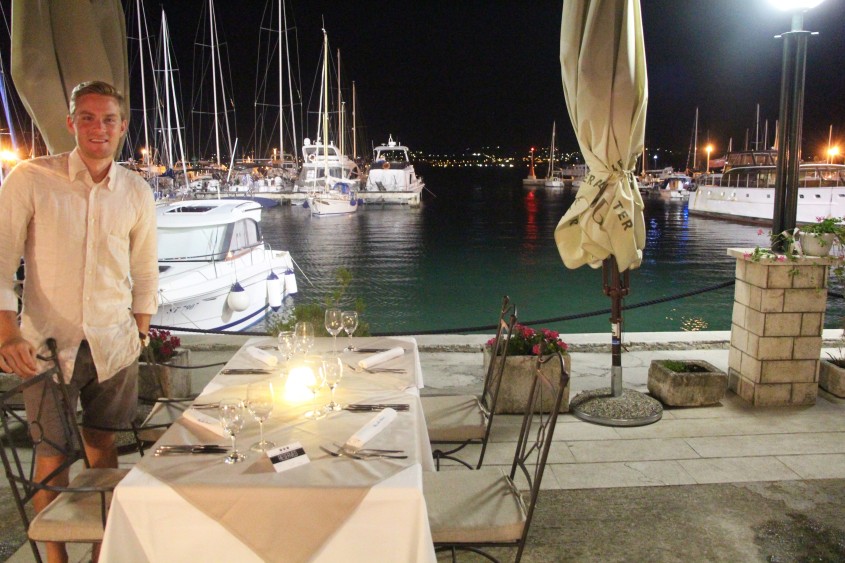 we hopped on a bus after a long day hiking plitvice lakes national park and
headed to split. by the time we pulled into this sparkling city we were
more than ready for a meal, and also more than ready to explore
after being introduced with a view like this on the way in::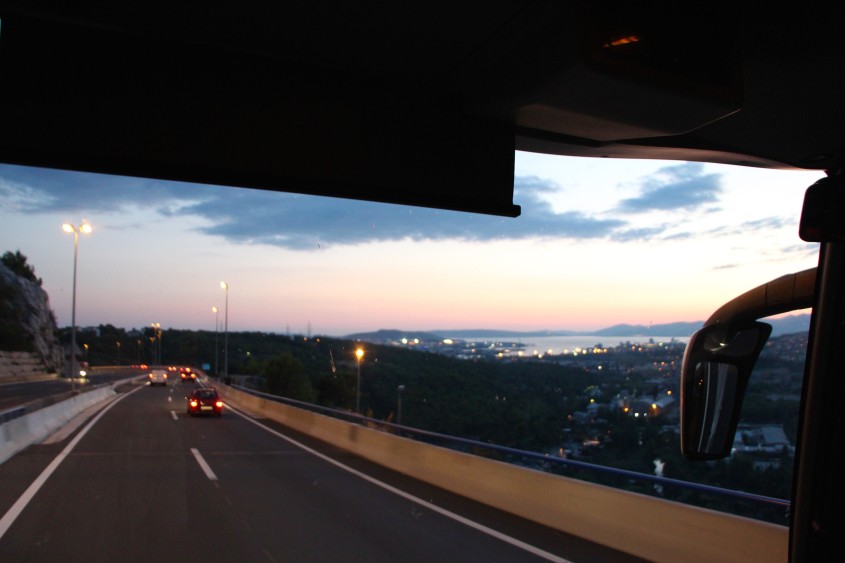 *we rode with buscroatia on our journeys through this country,
and through their various partners they connected us between:
zagreb –> to plitvice lakes
plitvice lakes –> to split
split –> to mostar, bosnia
mostar –> to dubrovnik
dubrovnik –> to kotor, montenegro
kotor –> back to dubrovnik (where we took a ferry back to italy)
since the trains in this part of europe are not the best or most reliable
and we didn't want to rent a car and deal with parking during the busy
summer season, we opted for the bus. it was mostly great, with a little
bit of trouble when we got into bosnia and montenegro because the roads
were bad, the passport control lines took up to 2 hours, and we were always
delayed. this is all part of travel in this region though, so if you are going to
go by bus i recommend buscroatia so that you'll have all the options!
*you can get their google play app here, and apple mobile app here.
in split we got dropped off at the coach station, walked along the water
with all of our bags and checked into our hotel. (more on that soon)
then beelined it out to a hidden harbor for the finest seafood meal.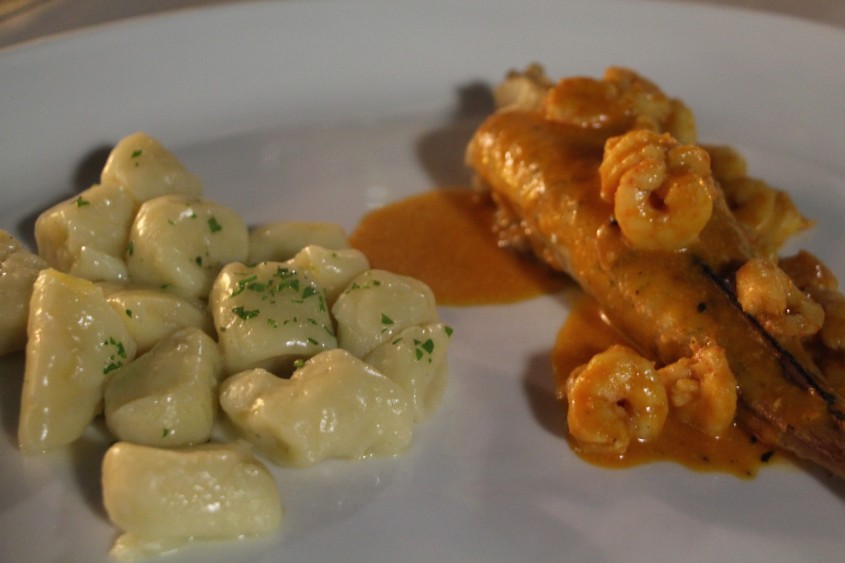 re di mare was the recommendation we had, and that is the one we took!
this classy restaurant right on the water is loved by locals and known by
some tourists as the place for fresh seafood in split. that's because the two
local brothers who own the place also own the fish market in split. do
you now see why this is the place for the top of the line fish in split?
they literally own the fish market – so you know you're getting the best.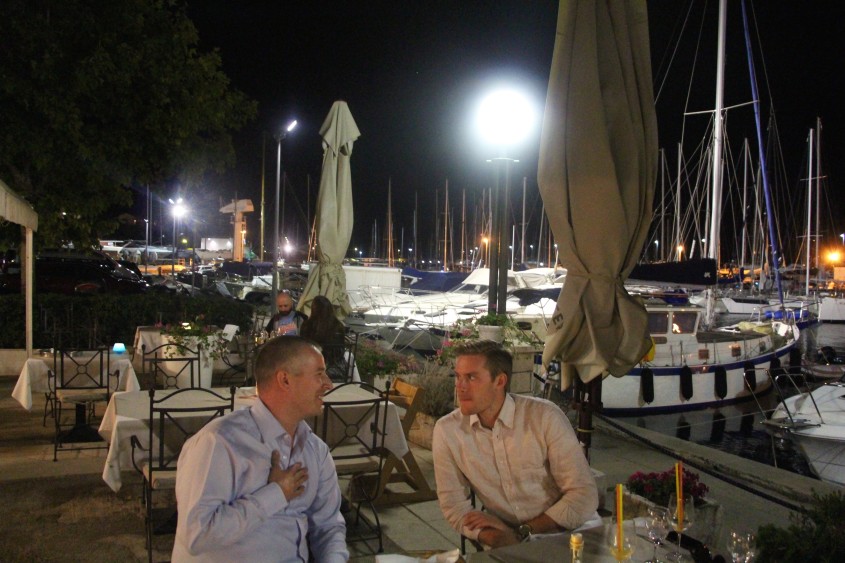 we sat down with owner toni and began what would be a 3 hour meal
which started at 9 pm. only in europe can you get away with this!
like i've mentioned before we prefer to eat early, but in this case we
forgot about time & soaked in the conversation + plate after delicious plate.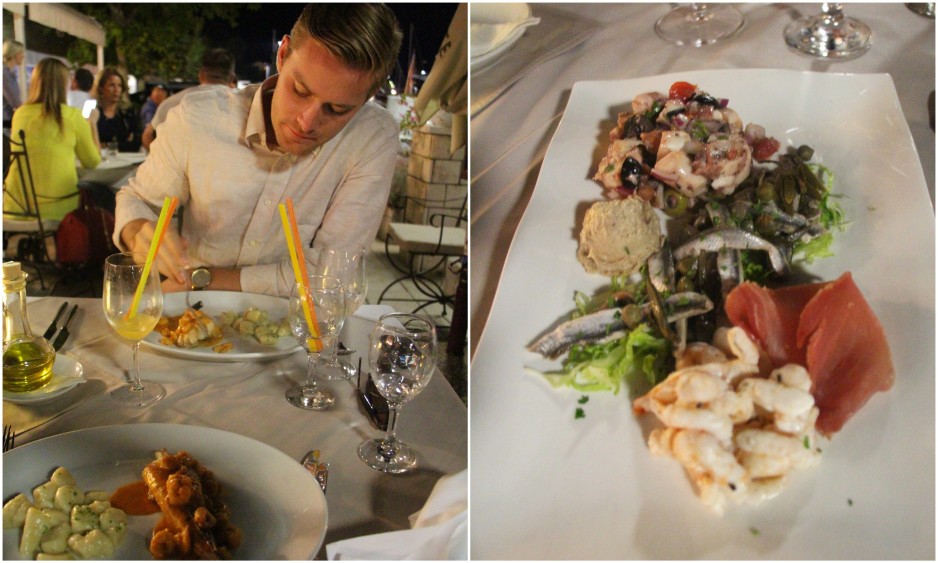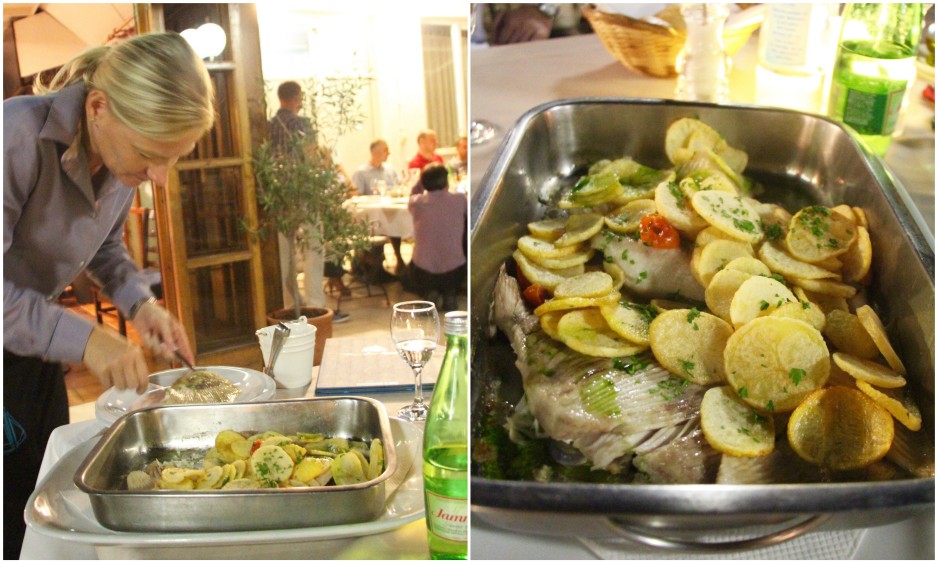 the highlight came when we got to try a local favorite:
stingray!! raise your hand if you have ever tried it.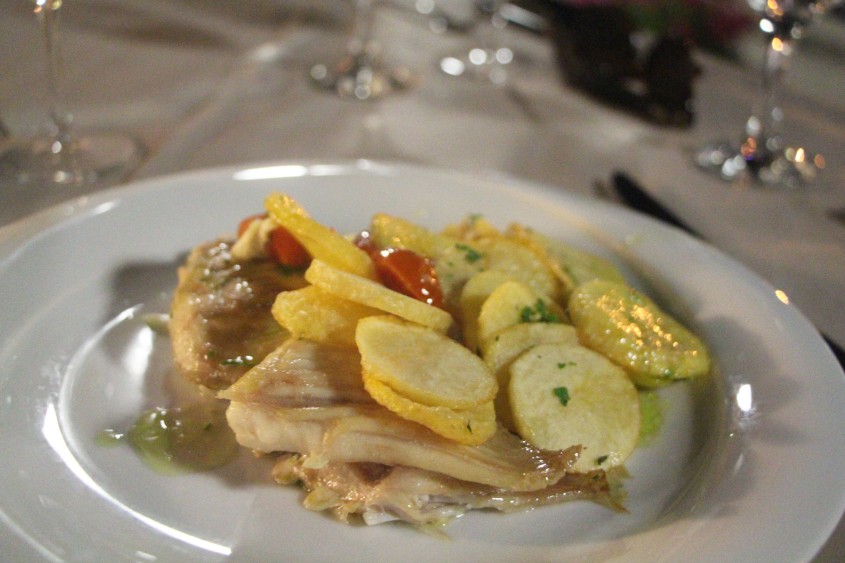 the waitress plated it for us complete with croatian-style thin sliced
potatoes and other veggies. this is unlike any other kind of fish in
texture and taste, but we loved getting the chance to try it. from whale
meat in norway to stingray in croatia, we've tried a lot this summer!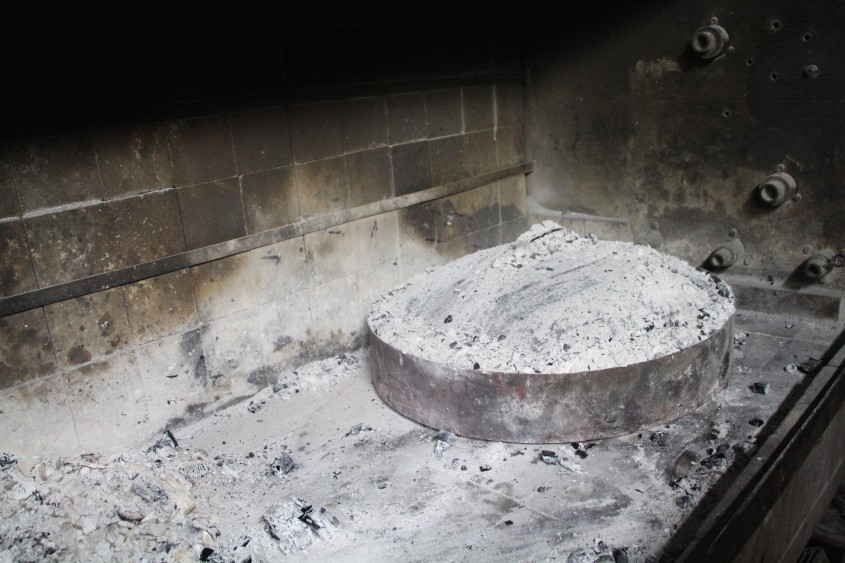 after all of that great food we went back to meet the chefs
and see the special smoker oven that the fish are cooked in to keep
each dish moist & packed with flavor. it reminded me of a giant dutch
oven. we headed out as the chefs closed the kitchen around midnight.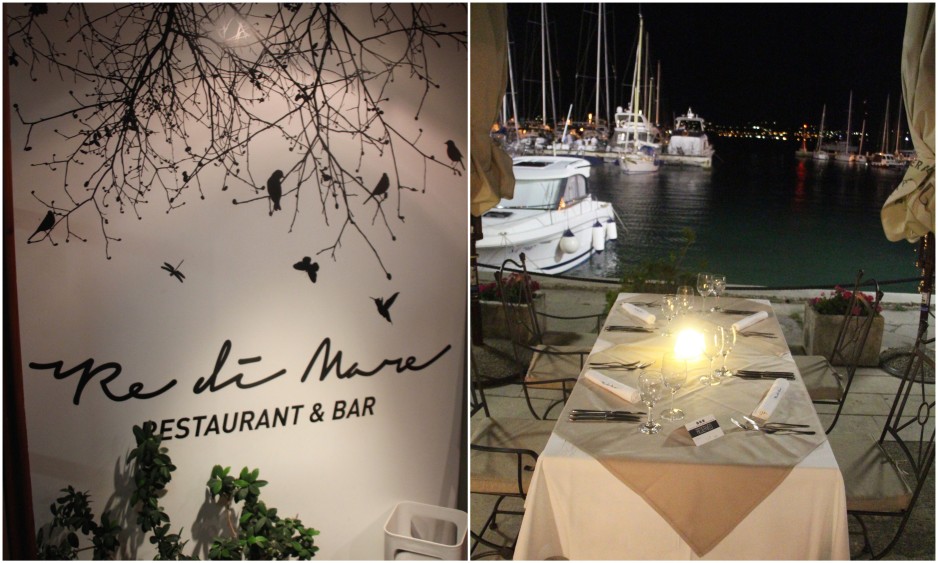 thank you to re di mare for having us in to try your top notch,
freshest-of-the-fresh seafood! although it's a bit out of the way
from central split, this is a special place to dine if you have the chance.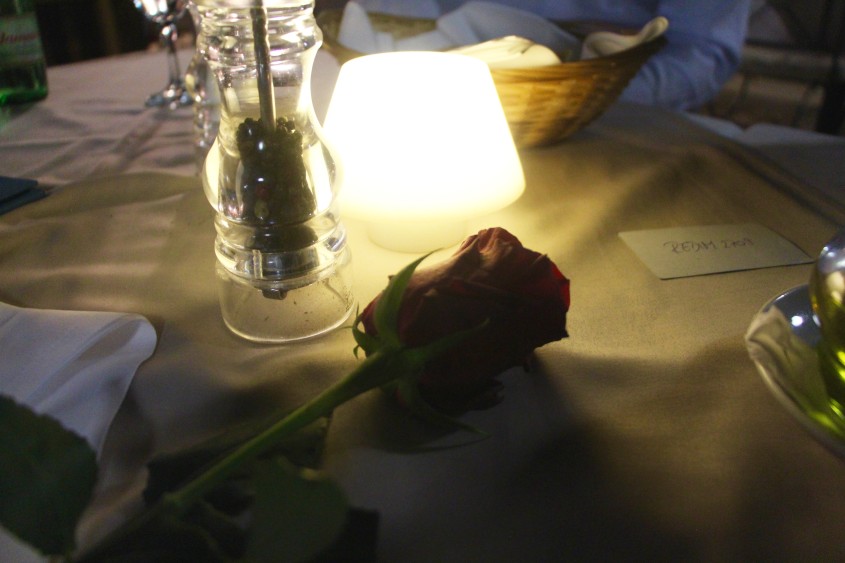 more coming from sparkly split next!
xo
---