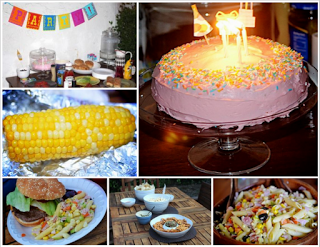 ---
tomorrow is the first birthday of my entire life that i won't be at home for…
luckily i have the cutest husband and best friends out here in the bay
who have already made this birthday so fun! my darling friends
threw a little party for my birthday this weekend, and it was
the best. we had a barbecue, complete with a piñata and funfetti 
birthday cake. what more could a girl want?
it is gorgeous weather here lately, and feeling like summer!
so earlier in the day, we swam and soaked up some sun. then, had the bbq!
 i couldn't have brought in my birthday weekend in any better way!
thank you sweet friends for celebrating and making me feel loved!
i can't believe my actual birthday hasn't even started yet,
because we've already done so much celebrating!
^^ the best party hostess and friend. thanks tara! ^^
---