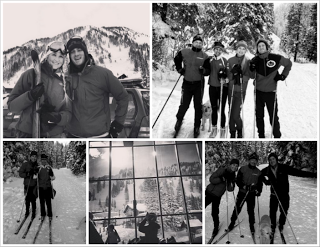 ---
from all we've been doing outdoors during our
visit home, it's pretty clear that we have been missing
the snow! during our time in utah we've skiied, sledded,
hiked to our favorite canyon rope swing, snowshoed,
cross country skiied, and lots more. we've been loving it!
all these activities made it feel like the holidays.
we might just miss the snowy winter when we go
back to sunny california! here's a fun little
from alta ski resort to millcreek canyon to neff's canyon,
we have some of the prettiest canyons and places to
close to our parents houses. we appreciate these
places even more now that we live away from them!
we'll be sad to leave our winter wonderland,
but the warmer weather in california won't be too bad!
XO
---